How Marketplaces Accelerate Decline in Resell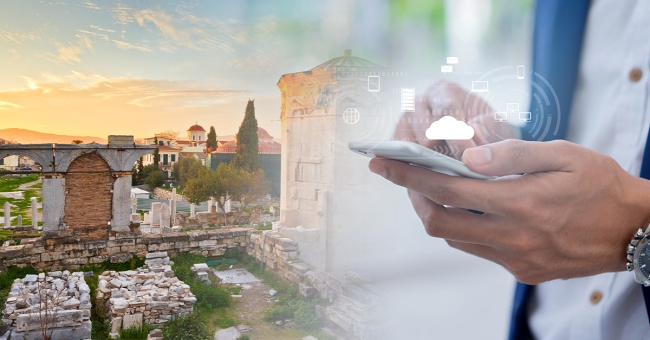 Marketplaces have existed for centuries, dating back to ancient times. As Wikipedia states, "Some historians have argued that a type of market has existed since humans first began to engage in trade. Open-air, public markets were known in ancient Babylonia, Assyria, Phoenicia, the Land of Israel, Greece, Egypt and on the Arabian Peninsula."
Merriam-Webster's dictionary defines a marketplace as "the world of trade or economic activity: the everyday world."
Cloud and mobile computing, and IT consumerization have been around for decades. The basic distribution model for IT vendors hasn't significantly changed since the 1980s. Anyone working in or around the IT channel is likely familiar with the tiered distribution system that depends on both mammoth and highly specialized technology distributions pairing with managed service providers (MSPs), integrators, and value-added resellers (VARs).
In recent years, however, technology buyers have dramatically changed how they research and purchase IT products and services. Most buyers crave a low-touch or touchless buying experience. Nearly all pre-purchase decision-making happens through content found on search engines, social media channels, and online communities.
This fundamental shift in market dynamics caught most IT vendors completely off-guard.
During the "Ecosystem Orchestration – The Key to Unlocking Growth in Your Mid-Market Strategy" webinar, Doug Stephen from CGS and guest speaker Jay McBain, Principal Analyst – Channels, Partnerships & Alliances at Forrester Research, unpacked the reasons these buyer behavior changes are accelerating growth in online marketplaces, while simultaneously sucking the oxygen out of the traditional reselling business models.
 
Community Managers Displace Channel Account Managers
Historically, dating back decades, the channel account manager (CAM) played a pivotal role in building and maintaining precious channel partner relationships. Some CAMs had the luxury of working with a handful or two of enterprise resellers capable of driving an eight-figure (or more) impact on revenue growth. Alternatively, rookie CAMs were assigned dozens, and in some cases hundreds, of much smaller SMB-focused MSPs, integrators and VARs.
Sadly, technology buyers no longer want to engage traditional resellers in the same ways they have since the 1980s and 1990s. Self-service marketplaces are now the dominant destination of choice.
With respect to the larger deals in the mid-market, human orchestration becomes a vital way of connecting the interests of multiple end-client stakeholders with the traditional, transaction-centric, reselling channel partners and the now much-more-influential, non-transacting ecosystem partners.
Principal Analyst McBain elaborated, "With 297 different subindustries, 26 categories and 250 subcategories, a community manager is more important now than a channel account manager because of the walled garden in support of marketplace models. If you overlay channels on top of those 35 million permutations, there is no channel account manager coverage model that works."
 
Traditional Outbound Marketing and Sales Ineffective at Reaching Specialized Partners
Mid-market technology buyers aren't the only stakeholders that have dramatically changed how they interact with vendor sales teams. The channel partners themselves now strongly prefer low-touch and touchless interactions. So, how do you recruit, train and retain these hyperspecialized, non-traditional channel partners?
"The only way to get to the highly specialized partners in highly specialized niches is by placing community managers into those walled gardens. So, you participate in the magazines, podcasts, top 100 lists, events and the boards of the associations to get into one of those 14 spheres of influence. This is the magic of (engaging) non-transacting partners that almost 99 percent of companies don't yet get," guest speaker McBain observed.
 
Hyper-Segmentation to Identity the Perfect and Nearly Perfect Channel Partners
When staring at a universe of 175,000 independent software vendors (ISVs), how do you cherry-pick the perfect non-traditional partners? McBain detailed a go-to-market example of how to reach the marketing buyer of a mid-sized healthcare clinic in Upstate New York.
To start, consider Scott Brinker of Chief Martec, who whittles the total addressable market (TAM) from 175,000 ISVs down to 8,000. Next, layer in a dimension for healthcare-compliant ISVs that integrate with that marketing technology stack, and the number of potential partners drops from 8,000 to 1,000. Continue adding more dimensions to this hyper-segmented search until you reach a more manageable handful or two of potential non-transacting, non-traditional channel partners.
The overriding goal: match your company's product/market fit—the kinds of companies your products and services best serve—with the perfect marketplace presence. This enables your community manager (also known as your human orchestrator) to identify, engage and conduct the great fit deals with mid-market clients, traditional transacting resellers and the even more impactful non-transacting, non-traditional channel partners.
Ready to learn more about why marketplaces are accelerating the decline of traditional reselling? Watch the full webinar, "Ecosystem Orchestration – The Key to Unlocking Growth in Your Mid-Market Strategy."