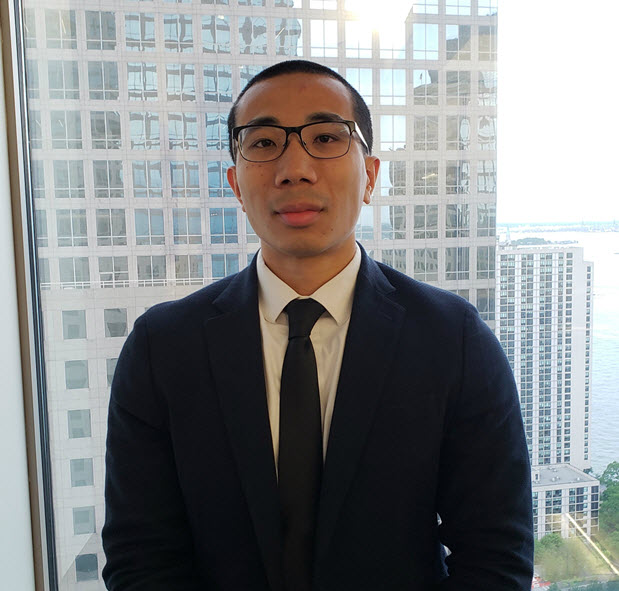 Tommy See currently leads product marketing and go-to-market strategies for the BlueCherry® portfolio, enabling organizations in manufacturing, wholesale and retail to digitalize their supply chain and manufacturing operations.
How to Prepare Your Supply Chain for e-Commerce Growth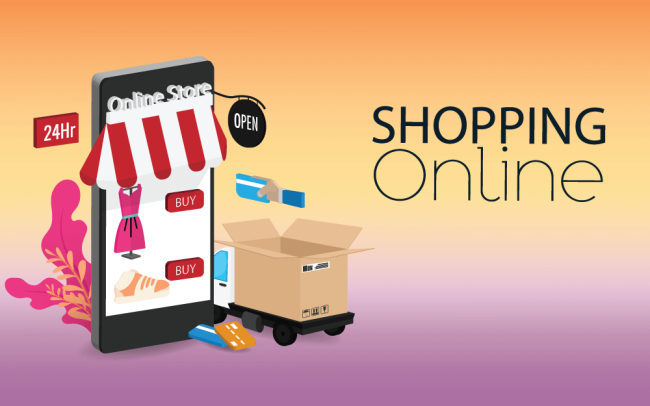 While so many variables are in flux right now, one thing is for certain: e-commerce sales continue to grow. With its 24/7/365 reach to consumers around the globe, online retail sales have been growing in double-digits and holds much promise for moving inventory.
Despite high unemployment and a shaky economy, consumers are still shopping — and not just for essentials. CGS recently sponsored an e-commerce survey of 1,000 U.S. consumers. For online shopping of non-essential items, 69 percent said they are turning to Amazon and other online marketplaces, with the balance going directly to websites of department stores, brands, local businesses and online subscription services.
When asked what types of clothing and fashion purchases they are making, here is what the surveyed consumers said they are buying:
E-commerce emerged as a major focus for 125 apparel and fashion leaders CGS surveyed in November 2019 for the 2020 Supply Chain Trends & Technology report. Seventy-two percent said e-commerce — through both their own websites and online marketplaces — represented their largest growth opportunity. At the same time, 31 percent of respondents indicated that inventory/order fulfillment was their No. 1
supply chain obstacle, and "improving omnichannel fulfillment capabilities" was ranked among their top 10 business priorities.
The rise of e-commerce brings complexities: serving multiple sales channels, fulfilling smaller order sizes, managing numerous warehouse locations and balancing inventory to demand.
Don't let these complexities hold your business back from exploring e-commerce opportunities. The right technology solutions and partners can help you navigate new online waters. Here are three suggestions to prepare your supply chain for e-commerce growth.
Accurate, Real-Time Inventory
There is no single best way to sell online. In fact, e-commerce success usually involves selling through multiple digital channels. Every company's mix will be different but might include:
Company-owned websites
E-commerce websites of existing retail customers
Websites of new omnichannel retail customers or e-tailers
Online marketplaces
Social media-driven online sales
Digital subscription services (Rent the Runway, Stitch Fix, etc.)
Regardless of the online path to purchase, the same Golden Rule applies: Know your inventory. With real-time or near-real-time inventory accuracy, you can confidently book orders and promise reliable order fulfillment. An ERP platform offers clear visibility to products wherever they are in the supply chain. Leverage real-time Shop Floor Control to know where goods are in the factory. When are they due to ship? When are they expected to be received at the warehouse? What is available to sell (ATS) now? What is available to promise (ATP) for sale next week, next month or next season?
"As shoppers turn to online shopping for both convenience and assortment breadth, retailers must supercharge their supply chains with analytic firepower to ensure product is where it needs to be, when it needs to be there," according to RIS News' 30th Annual Retail Technology Study: Investing in the Data-Fueled Future.
Seventeen percent of RIS survey respondents said they are currently upgrading real-time inventory visibility, and another 17 percent plan to upgrade distributed order management capabilities in the next 12 months.
Seamless Integration to E-commerce Partners
A healthy e-commerce business requires seamless connectivity between your core ERP system and your own e-commerce solution as well as the e-commerce platforms of each of your trading partners. Just as there are many electronic data interchange (EDI) interfaces required for brick-and-mortar commerce, there are application programming interfaces (API) needed to support online retail fulfillment processes and workflows.
To expand your online sales, you need your ERP solution provider to offer APIs to:
Popular e-commerce platforms. Shopify, Amazon's Fulfillment By Amazon (FBA) and Channel Advisor are just a few examples of e-commerce platforms commonly used by fashion and apparel retailers and leading brands. With APIs to these e-commerce platforms, you can automate back-end order management and fulfillment processes.
Rate shopping solutions. These solutions enable you to automatically evaluate your shipping options, such as which shipping choice is fastest, least expensive or most efficient for your deliveries.
Third-party logistics providers (3PL). If your distribution center (DC) is not equipped or staffed to support e-commerce growth, or you are entering a new online product category and need to outsource fulfillment as you get started, a 3PL partner can help. You need tight integration with your 3PL so that their business becomes a seamless extension of your own.
Leading shippers. The U.S. Postal Service, United Parcel Service (UPS) and FedEx are among the largest U.S. shippers of e-commerce orders. With API connecting to them, your ERP and e-commerce solutions can automatically calculate shipping costs, adjust inventory and inform customers when products ship. If you are expanding online sales into international markets, your ERP and e-commerce solutions should interface with leading shipping services for different regions and countries.
Retailer e-commerce sites. Many retailers want to work with suppliers who can supply bulk orders to their DCs and drop ship individual orders straight to consumers. Both business models can be supported with continuously updated APIs from an experienced ERP provider, so that your transactions flow with frictionless ease.
Top suppliers. With advanced integration between your ERP solution and your best suppliers' systems, you can arrange for goods to drop ship directly to consumers or retail DCs from the factory.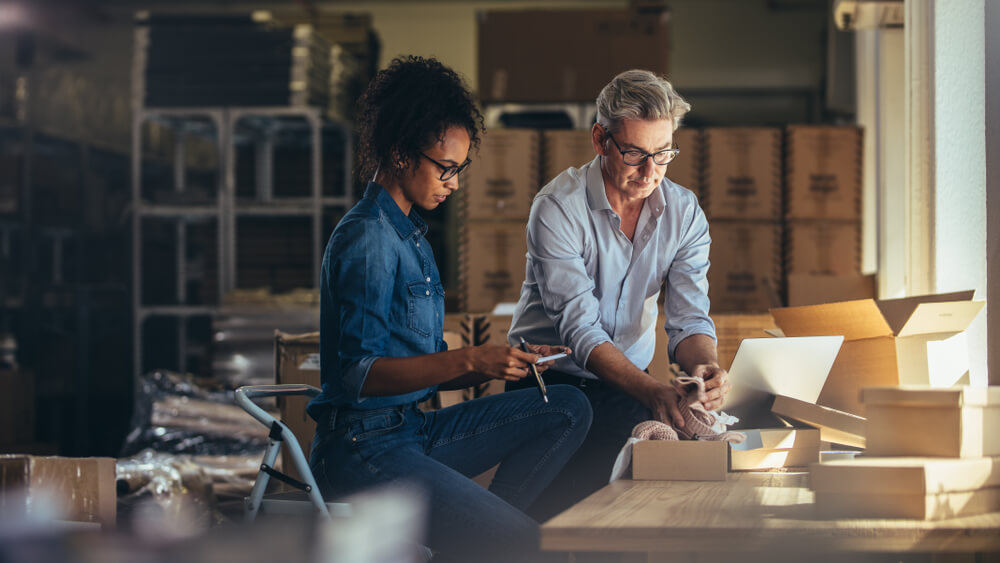 End-to-end Supply Chain Visibility
When it comes to e-commerce, there's understandably big emphasis on the beginning and end of the customer experience. There is the shopping itself, the conversion of shoppers into buyers and, finally, the fulfillment, including that critical "last mile" to get the item to the consumer's doorstep. Entire industries are built around executing each stage. Yet many other supply chain steps and functions must support successful e-commerce.
Omnichannel Merchandise Planning: Plans are evolving daily, and multidisciplinary teams need visibility to integrated planning tools so that they can see the latest plan by channel, including e-commerce. With this visibility, they can consider what assortments to plan, what styles to design, what products to buy, what to source and how to allocate inventory. Your ERP solution needs to support e-commerce planning. This includes a feedback cycle linking e-commerce plans to actual sales so that all teams — finance, merchandising, design, assortment planning, buying, sourcing, allocating, marketing and warehousing — can respond to trends.
For example, allocators need to know how many units they can expect to receive, and when, so that they can allocate quantities to company and customer DCs. Marketers need to know how their spending is translating into sales. C-level planners need to see how inventory is selling so that they can make timely decisions on pricing, purchasing/sourcing and plans by category. (See also "Top 4 Planning Tips for Apparel and Fashion Retailers.")
Design and Product Development: Whether products are to be sold online or in stores, they have got to make a connection with consumers. It all comes back to having the right product in response to shoppers' needs and wants. Integrated PLM and ERP enable designers, product developers and merchandisers to see what is selling through so that they can adjust plans and collections to be responsive to consumer trends.
For example, designers may need to pivot collections to align with online shopping behaviors and changing lifestyle trends, including new ways consumers want to dress for work, school, exercise, vacation and special occasions.
Sourcing/Production: E-commerce growth can add material handling, shipping and returns management costs. So, it is essential to have transparency to costs throughout the product lifecycle. ERP with integrated PLM enables companies to compare actual vs. projected costs so that they can keep an eye on profit margins, knowing exactly how much cost is built into each style. Using real-time shop floor control, they also can track forecasted production costs against actual factory costs as their lines are manufactured. This information helps fashion and apparel retailers to make informed decisions about how to price products and how much they can pay suppliers for goods.
Centralized PIM Hub: PLM also can serve as the product information management (PIM) system of record. You can integrate your PLM/PIM solution directly to e-commerce website solutions. Then your core product data, attributes, specifications, images, ATS details and more can feed from PIM straight to your e-commerce catalog.
In its 2020 technology study, RIS News found that 23 percent of retailers are upgrading their item master data management capabilities and another 27 percent plan to upgrade within the next 24 months. (For more about PIM, see "PIM Is Critical to Retail Fashion Growth and Success.")
B2B2C: Some fashion and apparel businesses feed product data directly from CGS B2B eCommerce to their business-to-consumer (B2C) e-commerce solutions. In addition to being a hub for wholesale retail buyers to shop their lines, their business-to-business (B2B) site serves as a data source for style images, descriptions and inventory data for their B2C websites. This works well when a firm is selling both wholesale and retail from the same inventory.
The time is ripe to explore e-commerce sales expansion. Contact CGS to learn more about how the BlueCherry® suite can help your organization achieve your online goals.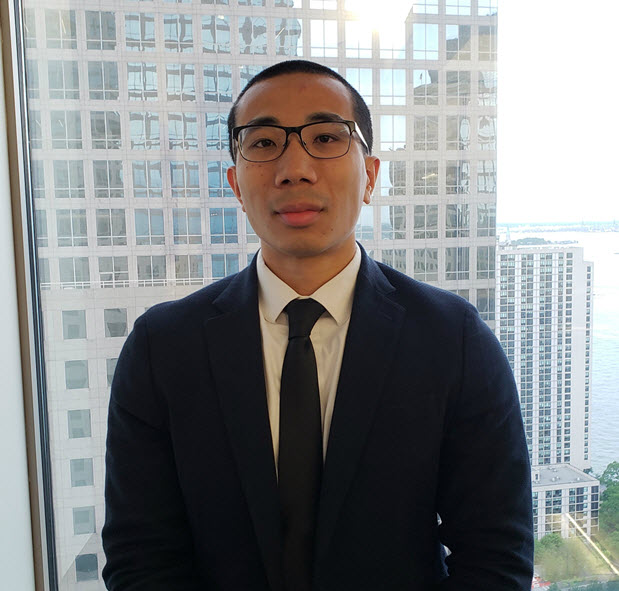 Tommy See currently leads product marketing and go-to-market strategies for the BlueCherry® portfolio, enabling organizations in manufacturing, wholesale and retail to digitalize their supply chain and manufacturing operations.