How to Propel Productivity with Augmented Reality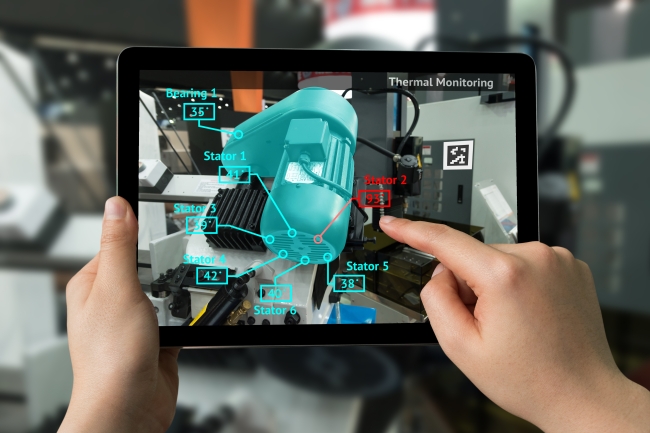 As the technology landscape changes, global workplaces are finding more immersive and enriching ways to share and scale knowledge, augmented reality (AR) technology provides employers with richer and more cost-effective options for on-the-job training, experiential coaching, and collaboration.
When it comes to Augmented reality, content is displayed on top of reality as soon as you put on your headset or hover over it with a mobile device.
We had a chance to speak with Senior Vice President of CGS, Doug Stephen about the application of AR in enterprise learning. He recently spoke at the annual ATD Tech Knowledge conference which provides attendees with a glimpse into the future of learning. Doug's presentation focused on how to propel productivity with AR and why it works:
What makes you passionate about AR?
It will be a big part of the future toolkit for scalable, on the job, experiential training. It's a disruptive technology that will change the landscape of learning.
We know there's Collaborative AR and Interactive AR. What are the differences? Why would someone use one over the other at their organization?
Collaborative AR involves one or more people working on projects where the AR expert can see what the student is seeing, and they are placing AR objects to demonstrate capabilities. Take a look at the demo we presented at the Cable-tec  conference last year:
When it comes to Interactive AR, you are able to mix AR objects with real objects and the user can interact with AR to achieve a sequence of steps or processes. Both real-world components and digital components are able to interact with each other.
What is a great example of how to use Product AR?
Think of mesh modems that people install in their homes in order to extend their internet reach. Using Product AR you can showcase the internet strengths throughout your home visually on your tablet or mobile device. As a result, you'll be able to determine more effective modem placements and optimize the range of your internet, saving you time and money you would have otherwise spent waiting for a technician.
What if I'm on a budget, how can I implement AR Learning at my company?
You can certainly implement AR on a tight budget. One option is to download a free augmented reality application called Roar. It allows you to submit a unique "poster" and then add a separate video file that's digitally tied to this poster. Once you print out your posterity can display it in the wall and any person who views it with an iPhone will see the animation come to life. What's really cool is that the video will be attached to the poster -- if you move the poster, it follows along with your point of view.
If a limited budget is not necessarily the issue but the mandate is global scale, what are the first steps?
The number one question you must ask is: Do you have a mobile strategy in place that aligns with what your end-goals are?
You have to determine the basics before you can roll out AR on a global scale.
Confirm that there is a corporate policy that allows smartphones for AR. Some places prohibit AR due to privacy or security concerns.
Ensure that you select a technology that covers both Android and IOS systems. If you can't, find an alternative to what you're missing so that everyone in your class can participate.
If you choose to go with IOS, be sure to learn everything you can about Universal Scene Description, or more commonly known as USDz. This is the new AR file format for augmented reality content creation on your iPhone or iPad. This will allow you to put incredibly realistic images into the real world. Beginners can also turn to Vectary, an online 3D design and 3D modeling software that will allow you to convert your 3D images to the new USDz format.
Next, determine where AR learning makes the most sense for your business. For example, an AR sales training tool is most useful if your customers can't physically see the tool they are being trained on if the trainers cannot be there in person due to geographic or budget limitations.
Lastly, measure the impact of AR through compared to the non-AR method through quantitative metrics. For example, you may want to teach a class without AR in one test group, and then teach the same course using AR in a separate test group. You can test which method had a faster and more effective learning outcome through a skills-based quiz. You can also measure who generated more revenue by doing a test run on which group sells more product after the AR-based training compared to those who were subject to a non-AR training class.
Once you implement this mobile strategy and you know which mobile platforms you're going to use, which AR tools are most useful, and where AR provides the most ROI for your business you can gradually implement it on a global scale.
Additional Resources:

---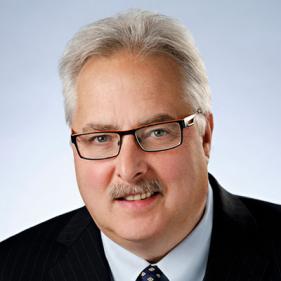 Doug Stephen, who joined CGS in 1998 and leads the enterprise Learning and Channel divisions, has more than 20 years' of industry experience. He and his team created one of the first software as a service (SaaS) platforms dedicated to providing hosted learning systems to Fortune 500 companies. Mr. Stephen helped conceptualize, design and implement one of the largest virtual business communities supporting over 10,000 business partners, which resulted in the Gold Brandon Hall Award for Excellence. The CGS Learning team offers robust, agile, multi-touch, multi-approach programs that integrate across platforms, technologies and learning styles to help drive employee performance and business initiatives.