Improve L&D With Continuous Learning and Feedback Loops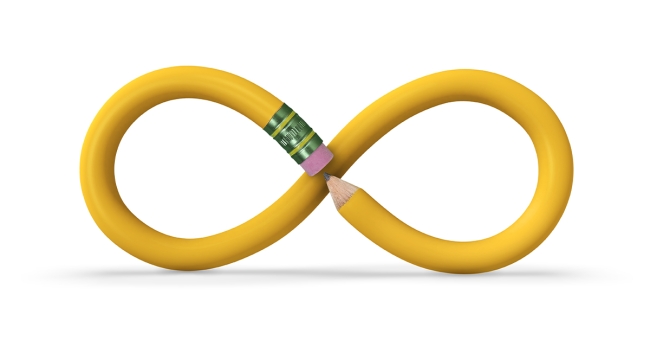 To thrive in an unpredictable world, companies need flexibility. Strategy set annually might not be relevant by the time it gets implemented or as the year progresses. Instead, companies often have to adapt their approaches to meet evolving needs. One way to embed that responsiveness into your organization and improve business resilience is to take a more continuous, collaborative approach to building and offering learning and development (L&D) programs.
What does that look like? As we found in our Enterprise Learning 2022 Annual Report, 38 percent of L&D professionals expect to roll out learning initiatives on a continuous basis. That still leaves many companies sticking to particular schedules or only rolling out learning initiatives "as needed," which could cause gaps when employees' priorities quickly change or when business strategies shift.
That's not to say that L&D professionals need to be continuously asking employees about training, as that can be disruptive. But many companies do need to get more frequent feedback and incorporate that into learning materials. As our survey shows, 41 percent of L&D professionals survey employees quarterly about training, the most commonly selected timeframe. In comparison, prior surveys show that it was more common to use annual surveys.
L&D professionals can also review analytics, such as training module usage, engagement rates and NPS scores, to close feedback loops regarding what employees want to learn and how they want to engage with learning materials. If they see that certain topics get little engagement, for example, the next quarterly survey can tap into how the content can be presented more effectively.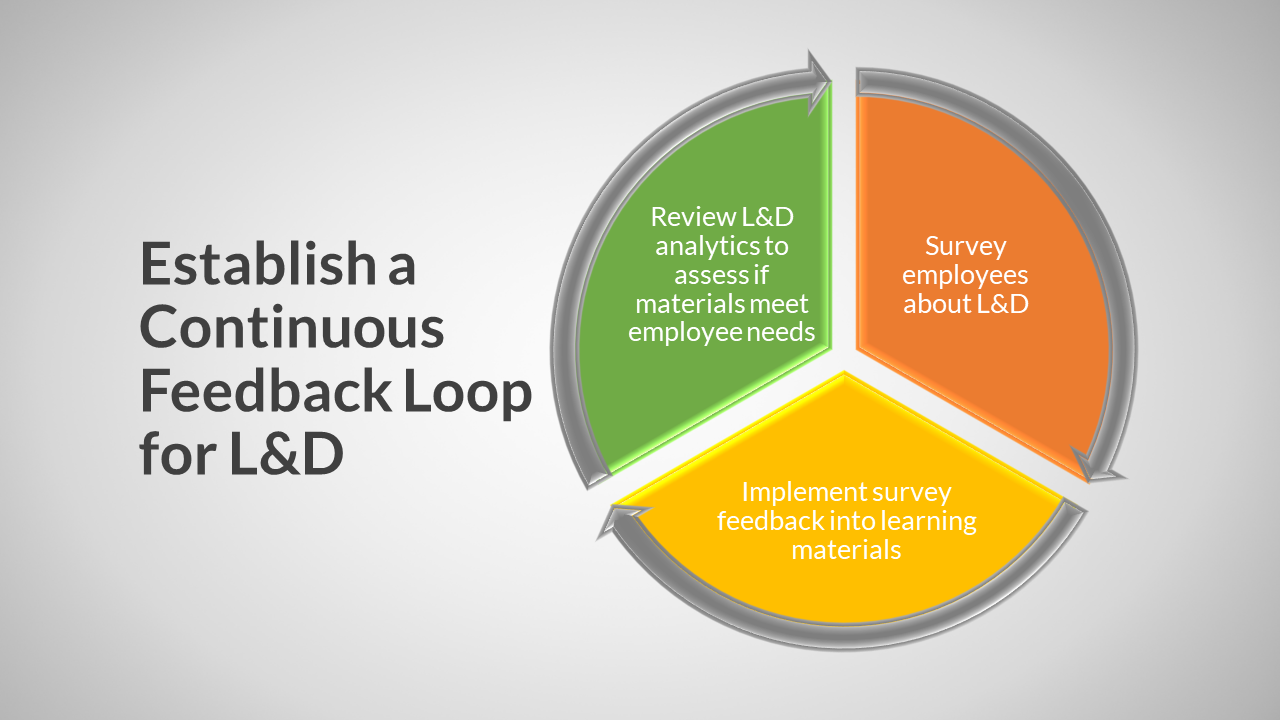 Why Continuous Learning and Feedback?
By providing continuous learning initiatives and implementing feedback loops, employees can frequently develop new skills that help their companies stay proactive and competitive in a changing world. Meanwhile, employees can improve their career growth and job satisfaction, without necessarily needing to change companies.
"Many workers feel that the pandemic has been detrimental to their skills development and career advancement. Investing now in upskilling and reskilling can boost employee morale and loyalty. Furthermore, training existing workers reduces recruiting and onboarding costs for your business," says recruitment firm Robert Half.
That's because providing continuous L&D offerings and getting more frequent feedback might help employees realize the opportunities they have within their current companies, compared with, say, only rolling out learning initiatives when it seems like employees are falling behind.
"Every potential employee wants to know two things: 'What are the skills that I need?' and 'What are the programs that you have in place to support me?' If you don't have answers, they likely won't want to work for your company," notes Joe Dusing, senior director of learning and development for HR software provider Paylocity, as quoted in a Society for Human Resource Management (SHRM) article.
 
Listen and Respond
While employees want to know what L&D resources are available to them, it's not just about providing training materials and calling it a day. L&D leaders, among other executives, need to listen to what employees want and incorporate that feedback into skills development offerings.
In response to how companies can make its "Best Workplaces" list, Great Place to Work explains: "Your people will tell you. You must understand who your employees are and what they need. Ask them. And meet them there. That's what separates the 100 Best from the rest."
And companies need to be able to implement employee feedback before they take the time to change to quarterly surveys or whatever frequency they think works best.
"Don't bother asking for feedback if you don't plan to do anything with it," adds Great Place to Work.
As it stands, however, many companies could be falling short in this regard. For one, there could be gaps between what employers think they offer and what employees tend to experience. A University of Phoenix Career Institute study finds "89 percent of employers say upskilling opportunities are provided frequently," yet only 61 percent of employees feel the same.  
Similarly, the same study shows that "91 percent of employers believe their employees feel empowered in their job, but 52 percent of American workers see themselves as easily replaceable in their position."
So, providing more continuous L&D opportunities that incorporate employee feedback could help close these types of gaps.
If employees have opportunities to learn new skills on-demand, they can arm themselves with the knowledge that advances their careers and increases their value to their organizations. But to make these learning materials relevant, L&D leaders need to listen to employee feedback and incorporate those findings into new training materials or new ways of delivering L&D offerings.
Want to learn more about how L&D professionals can better serve employees and help prepare their organizations for what's to come? Take a look at our full Enterprise Learning 2022 Annual Report.