INSIGHT 2018 - CGS's Annual Fashion, Apparel and Consumer Goods Customer Event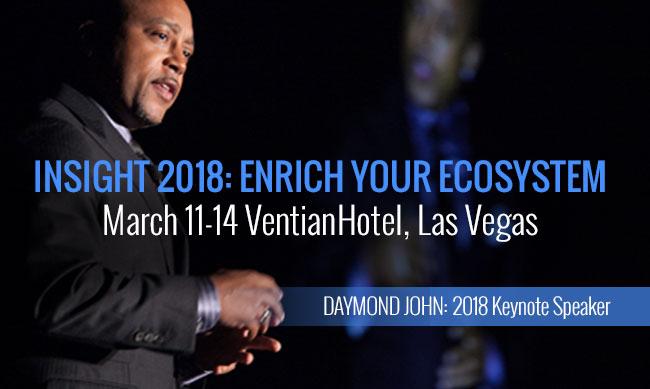 CGS's annual BlueCherry® users' conference, INSIGHT 2018, takes place March 11-15 at the Venetian Hotel in Las Vegas. The conference gives executives and professionals who utilize BlueCherry® solutions four days to focus on trends and technology in the retail, consumer and apparel markets. The attendees listen to expert speakers, network and attend workshops to exchange strategies, tactics and solutions for solving their greatest business challenges.
CGS chooses a theme each year that provides a focal point to discuss how companies can overcome current challenges facing the industry with the next generation of software, technology, managed services and BlueCherry enhancements. Previous themes have included, "Working at the Speed of Innovation" and "Blueprint for Success." 
This year's theme "Enrich Your Ecosystem," will help attendees better leverage their supply chains and technology to bring quality products to market faster. Sessions will include: Sourcing & Supplier Collaboration; Omnichannel Business Integration; Growing Revenue Through Effective Cybersecurity Management; and Multi-Channel Inventory Management.
The apparel and consumer goods marketplace has been changing dramatically over the last several years. Each year CGS identifies customer, industry and CGS speakers for INSIGHT who offer expert guidance on BlueCherry best practices, how to better understand customer demand, reporting, driving innovation and much more. "In our 14 years of hosting INSIGHT, we are excited to once again deliver a dynamic program to the leading fashion, apparel and consumer goods executive leaders," said Paul Magel, President, CGS Applications Division. "Our BlueCherry users are truly a community of industry leaders and trendsetters. We look forward to four days of expert speakers, strategic networking and interactive forums, enabling our community to continue leading innovation and stay ahead of the competition."
One highlight from the 2018 INSIGHT agenda we are most looking forward to, is hearing from the keynote speaker, respected well-known entrepreneur, Daymond John.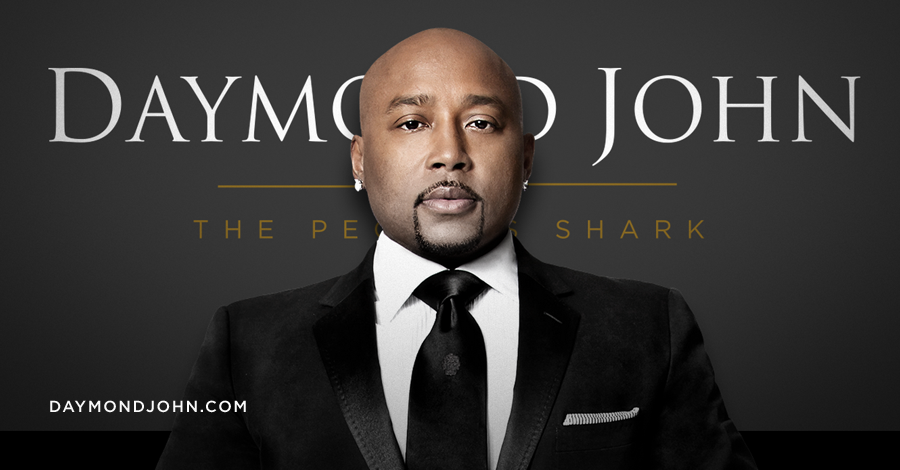 Over the past decade, John has become a household name, resulting from his commitment to promoting the power and importance of entrepreneurship.
Having established his career as the branding and entrepreneurial founder of the $6 billion dollar-brand FUBU, John is more recently known for his role on ABC's three-time Emmy Award-winning series, "Shark Tank."
In addition to being a pioneer in fashion, he served as a Presidential Ambassador for Global Entrepreneurship under the Obama Administration. He is a New York Times best-selling author whose latest book,
Rise and Grind
, was released in January 2018.
"I'm looking forward to speaking at INSIGHT 2018," said Daymond John. "Much of my rags-to-riches journey occurred within fashion and apparel industry, so I'm excited to speak with its movers, shakers and fast fashion Sharks. We speak the same language, so I'm going to get personal."
"We are excited to have Daymond John deliver the keynote address at this year's INSIGHT event," said Paul Magel, President, CGS Applications division. "As a groundbreaking entrepreneur in this industry, we expect Daymond John to offer inspirational and practical advice, providing valuable insider knowledge and expected trends in this quickly moving market. We look forward to sharing his insight with our BlueCherry community, helping them to continue being innovative and staying ahead of the curve."  
Registration is open to the CGS customers only. For more information on the event, including how to register, please contact your account representative.