L&D Drives Businesses Into the Future of Work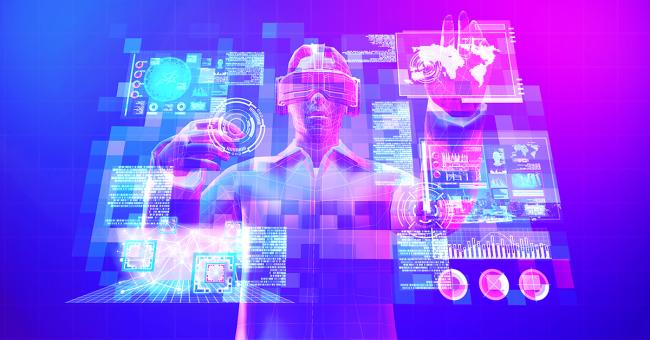 While the "future of work" has gotten a lot of attention within businesses, media, governments, etc., the term can feel a bit like a buzzword. Similar to digital transformation, the future of work can be a powerful trend, but it doesn't mean much if it's only being talked about conceptually. However, learning and development (L&D) teams have a prime opportunity to act on the concept.
The future of work isn't just one thing. It's "a result of many forces of change affecting three deeply connected dimensions of an organization: work (the what), the workforce (the who), and the workplace (the where)," explains Deloitte.
For example, automation is changing the types of work employees do, demand for flexibility is making hybrid work and freelance work more prevalent, and new technologies are changing where and how work gets done.
L&D leaders are well-positioned to hop into the driver's seat within their organizations and help companies navigate these changes. The need to do so is arguably greater than ever. More than three-quarters of L&D professionals—77 percent—expect current/future market conditions to alter their companies' products or services, as we uncovered in our Enterprise Learning 2022 Annual Report. In comparison, only 49 percent felt the same in our 2020 report.
 
Preparing Employees
One of the clearest ways L&D leaders can position their organizations for the future of work is by preparing employees. If employees don't receive the training to respond to changing conditions, companies could fall behind, especially since the tight labor market makes hiring employees with new skills more difficult.
What do these new skills look like? While that somewhat depends on the company in question, workers across industries largely need more advanced digital and analytical skills.
A Prudential survey conducted by Morning Consult finds that 73 percent of full-time employees "say a gap exists between the skills American workers have and the skills needed for future jobs. Eight in 10 believe technology skills will be increasingly important for those jobs, and 3 out of 4 say knowing how to analyze data will be critical."
But technology isn't the only area that's changing; nor does it exist in a vacuum. For example, the ways in which customers interact with companies are changing due to technology.
"Historically, customers have expected basics like quality service and fair pricing—but modern customers have much higher expectations, such as proactive service, personalized interactions, and connected experiences across digital channels," notes Salesforce.
Plus, customer expectations are evolving in areas like wanting brands to play a more positive role in society. In fact, 70 percent "want to know what the brands they support are doing to address social and environmental issues," according to a survey by communications agency Markstein and public opinion firm Certus Insights.
For companies to deliver on these changes, employees need to be able to engage with customers in new ways, which can mean learning how to use new platforms, advancing their own knowledge of things like environmental and social responsibility, and improving interpersonal skills.
That's likely why 59 percent of L&D professionals in our survey this year say customer service and conflict resolution is a Top 3 priority. Last year, it was only ranked eighth.
 
Improving Alignment
To help employees gain the skills they need to thrive in the future of work, L&D leaders need to do more than just offer training programs and hope that employees use them. In many cases, they need to be more collaborative with employees and realistic about all the changes that are taking place.
For example, the Great Resignation has left many employees in short-staffed situations, or they're at least feeling some sort of frustration as they lose teammates. L&D leaders generally recognize this challenge, but there's still room for more to get on board. At large organizations, 61 percent in our survey acknowledge that the Great Resignation has significantly affected the quality of their learning programs.
One way to overcome this type of challenge is to improve alignment and collaboration across an organization.
"Companies often end up with an either/or approach: it's either all on employers to provide training, or employees must figure out which skills they will need and how to build those skills themselves. A more effective solution for both sides involves a collaborative approach," notes the University of Pennsylvania's [email protected].
L&D leaders are starting to change in this regard, with 41 percent in our survey saying they survey employees quarterly about training, which was the most common timeframe chosen. In previous years, L&D professionals more often said they use annual surveys, so the trend is moving toward more frequent feedback.
Plus, L&D leaders are getting more alignment across business units. Over three-quarters say their organizations conduct at least quarterly cross-departmental meetings about training, employee development and skills-building. In the previous year's survey, the most commonly selected timeframe was to hold these meetings for special projects only.
By improving this alignment and collaboration, L&D teams can gain a deeper understanding of the new skills that employees need to learn. In turn, that can lead to better employee satisfaction and retention.
As we found in a separate CGS survey, only one-third of employees think their current jobs align with their career aspirations. So, it's important for L&D leaders to gain a deeper understanding of what's going on across departments and figure out better ways to train employees. If staff feel like they're gaining valuable long-term skills, including for new positions within the same business that may diverge from their current career paths, that can help companies build internal capabilities to meet future challenges.
Want to learn more about how L&D professionals can prepare their companies for the future of work? Take a look at our full Enterprise Learning 2022 Annual Report.