Learning Best Practices for Remote Training - Transitioning from ILT to VILT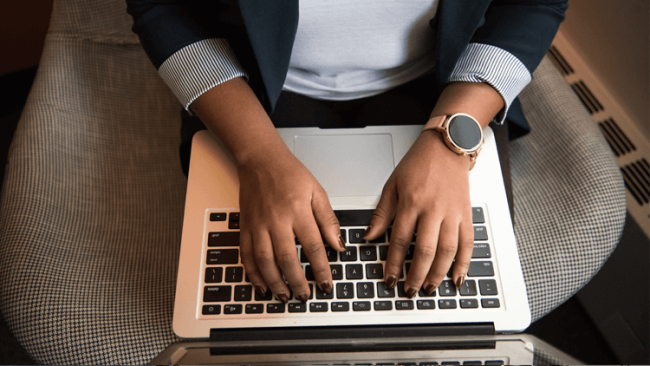 Instructor Led Training has been used to quickly scale operations, improve employee efficiency and ensure high quality output. Traditionally ILT was comprised of one-on-one training and apprenticeships. In response to the Industrial Revolution, group classes provided a way to teach many employees at once, requiring less time and fewer resources to implement. With the already growing pressures of a generational shift in the workforce and the shortage of skilled technical talent, we've seen the humbling and devastating impact of a global pandemic.
Employee development doesn't need to grind to a halt. We've squarely transitioned to the Information Age, where technology makes remote training practical, affordable and sometimes the only accessible option. As more organizations work to rapidly transition from ILT to VILT (Virtual Instructor Led Training), it is worth taking a moment to examine the benefits, challenges and best practices. It has never been more critical to get this right.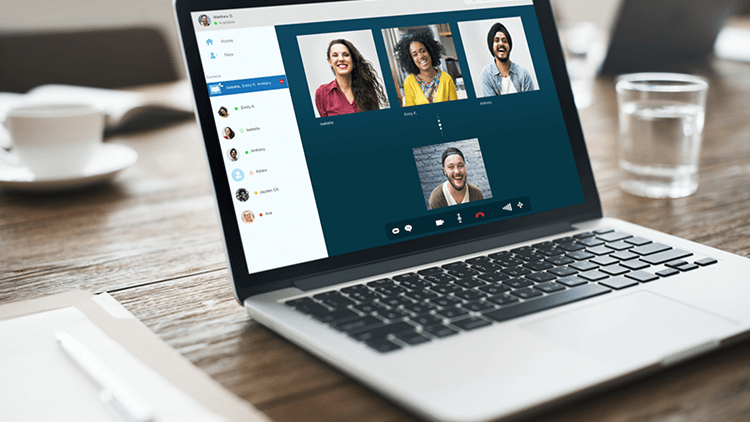 Why shift to VILT?
At the time of this writing, the world is scattered with dispersed workforces due to the COVID-19 global pandemic. Production is down. Uncertainty is up and the world has seen the population of remote workers increase from 16% to 88%.  But smart leaders know that there is no idle time in business. When workers' routines shift and time is needed to retool infrastructure or procedures, it is best to make the most of this time by upgrading their abilities so that they'll be able to hit the ground running when business processes are humming again. Conversely, for many organizations, this is a time of rapidly scaling to meet a new set of demands brought on by a changing global landscape. For them, immediate training is needed to help employees adjust to new responsibilities. In both cases, due to social distancing and health and safety recommendations, in-person training is simply not possible. That is why, just weeks after the COVID-19 crisis hit, approximately one-third of global businesses have said that they are in the process of transitioning from ILT to VILT. That number is expected to grow.
Beyond the current crisis, organizations are increasingly moving to a VILT model. They are doing this to save costs and address logistical challenges involved in training field service and remote workers. They are also moving to VILT to reduce risk when deploying high-cost technicians and equipment across training sessions. Businesses, like society, is evolving. Global pandemic or not, the shift from ILT to VILT is inevitable.
Is VILT really better?
By many measures VILT is better. Just look at the hard costs. Assuming the infrastructure is already in place, one recorded VILT session would involve a single fixed cost over its entire lifetime of use. An instructor-led program would require multiple repeat sessions as the workforce shifts. That could involve multiple rounds of instructor fees, overhead, equipment use and even travel (if ILT sessions are held off-site). Now look at the impact on personnel. Most ILT sessions take place at a single fixed location and time. Requiring a large group of employees to forego work at the same time often leads to big gaps in productivity. A VILT approach, particularly if it is recorded and/or offered at multiple times of day, allows employees to stagger attendance, leading to less of an overall disruption in output. VILT sessions also allow employees to learn at their own pace with fewer distractions. One IBM report found that eLearning participants are able to learn as much as five times more in the same amount of time. That can add up to big savings in hard costs and productivity.
Is there a downside to VILT?
The biggest downside is video communication is two-dimensional and interaction can be limited, particularly when it is recorded and not live. There is also the potential loss of cohort interaction, the camaraderie and conversation that naturally develops when a group learns side-by-side. There are technological workarounds for these issues: live chat features, blended learning models (which use a combination of live and pre-recorded elements), two-way video communication and experiential augmented reality (AR) (more on that later) can all be used to foster a sense of inclusion and immediacy.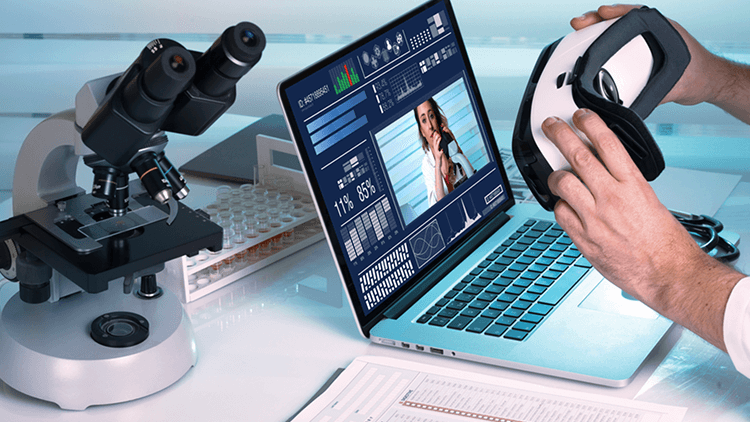 What about the technology?
If your systems are up to date, you likely have the technology in place to start implementing VILT today. For a basic VILT program, you will need video teleconferencing software, and an app or create a new portal to house training videos and other content. Some employees may require instructions on how to use the teleconferencing software and file-sharing technology, but these tools are becoming increasingly user-friendly. Fortunately, many people are already familiar with how to use the most popular platforms.
On the more advanced end of the spectrum, you could develop custom internal software. You an could also deploy sophisticated techniques such as 3D simulations or collaborative AR-based training. AR-based training and 3D simulations allow for hands-on, step-by-step training bolstered by chat, annotation, sentiment analysis, gesture tracking, "see what I see" experiences and guided coaching between employees and subject matter experts. There are many options depending on whether you execute VILT in-house or work with an outside partner. Don't let yourself fall into an all-or-nothing trap. Start with what you can implement now, then scale from there.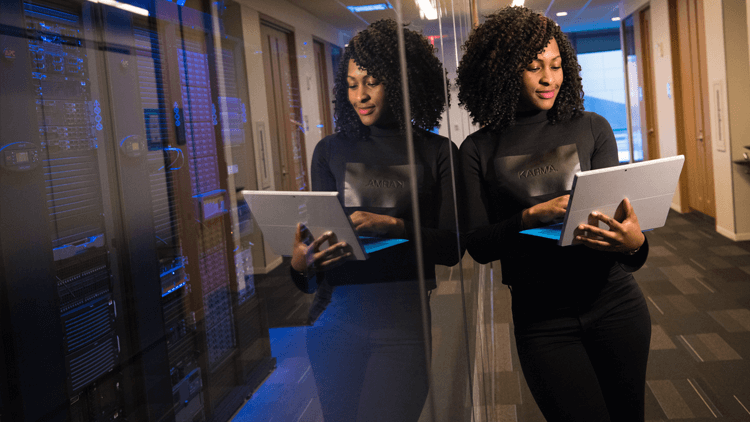 Photo credit: Photo by Christina @wocintechchat.com on Unsplash
Three things to know about transitioning from ILT to VILT
VILT is similar to ILT so it can be tempting to just take the same Instructor Led Training content, record it and post it. But that would be a mistake. Here are three things you need to know about VILT to make your transition an effective one.
1.  VILT requires a shift in mindset. The way that people consume content (even live video) is different from how they experience in-person instruction. Offer self-serve microlearning––allow employees to tune in to smaller, more digestible sessions. If you have large groups that require training, consider breaking it into smaller, scheduled cohort groups that can engage in live chat during the training. Think of your first VILT course as a trial-run and ask employees for feedback afterward.
2.  Higher tech doesn't always equal better learning. Your employees will likely possess a varying degree of computer literacy. Keep the focus on your content, not the tools. Allow extra time in the beginning for IT staff to assist employees who may need help getting used to the new learning platform. Create an archive of all classes so employees can view training they missed or wish to repeat.  
3.  Make it measurable. As with any business endeavor, set SMART goals (Specific, Measurable, Achievable, Relevant, Time Bound). What are you hoping to achieve with VILT sessions? Set goals and put processes in place to measure them. Pre- and post-assessment quizzes and linking training to specific cost and output data can be useful tools.
Once you've transitioned from ILT to VILT, optimization will ensure a solid ROI. In fact, with the right VILT practices in place, some companies are seeing as much as $3,600 in savings per student with 40% productivity increases. Others have seen their training capacity increase by 800%, with higher voluntary participation than they ever expected.
The bottom line is, when it comes to properly preparing your workforce, there is much at stake. Virtual Instructor Led Training offers a pathway to greater training efficiency, frequency and employee satisfaction. Considering the rapidly changing state of global business and the feasibility of alternatives, the future of training is virtually evident.
RESOURCES
Sleight, Deborah Alpert. Michigan State University. A Developmental History of Training in the United States and Europe, December 1993.
Brandon Hall Group, HR and the Impact of COVID-19, March 16, 2020.
https://www.readytech.com/resources/case-studies/Johnson-Controls-partners-with-ReadyTech-to-deliver-highly-customized-virtual-training-labs/
https://trainingindustry.com/articles/e-learning/case-study-combining-the-best-of-existing-training-new-technology-and-trust-to-reinvent-customer-learning/