16 Learning and Training Influencers That You Should Be Following on Twitter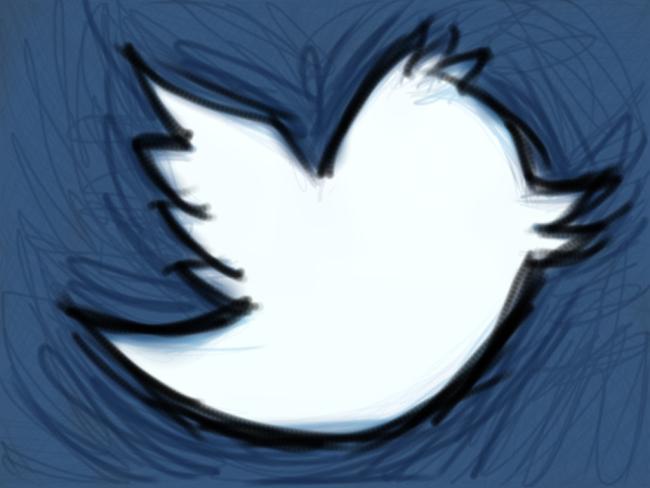 Employee talent: finding the perfect candidate to fulfill a critical position is as valuable as it is rare. It is becoming exceedingly important for managers to retain their teams. One way to do that is to provide them with the tools they need to do their best. After all, 25% of employees feel unsatisfied at work if they are not given the opportunity to perform well and 40% of employees who were given little to no job training quit within one year.[1] Luckily, Twitter has a multitude of experts eager to share their secrets to success. Read on to discover Twitter's best Human Resource influencers.
1. HR BARTENDER @HRBARTENDER
A Highly Engaged Workplace Culture: The Essential Elements #business #HR https://t.co/g962C2BH43 pic.twitter.com/eFby5ohR95

— hr bartender (@hrbartender) June 24, 2016
HR Bartender is a blog that concentrates on prevalent topics, such as leadership, employee engagement, and career advice.[2] The blog was founded by Sharlyn Lauby, the president of ITM Group, Inc. and HR maven. The Society for Human Resource Management (SHRM) recognized HR Bartender as one of the Top 5 Blogs Read by HR Professionals.
2. CIPD @CIPD
.@Cheese_Peter echoes calls frm @CBItweets and @The_TUC to make workplaces beacon of inclusion & tolerance #EURef pic.twitter.com/c66nog0VAo

— CIPD (@CIPD) June 30, 2016
CIPD is an independent and nonprofit research and consulting organization.[3] The association works with other institutions to create innovative and influencing research for L&D and HR professionals. With an unbiased voice and 100 years of experience, CIPD's blog is the ultimate platform for the "world of work."
3. JANE HART @C4LPT
The real innovation in workplace learning will come from valuing, enabling &supporting all the ways we learn at work https://t.co/kW7vdip4Oi

— Jane Hart (@C4LPT) June 18, 2016
Jane Hart is a speaker, writer, and the founder of the Centre for Learning and Performance Technologies (C4LPT).[4] Hart helps businesses update their learning approach for today's employees and encourages them to provide continuous learning initiatives. With 25 years of advising experience, Hart is the authority on learning programs. Her learning website C4LPT compiles an annual list of the Top 100 Tools for Learning and her blog Learning in the Modern Workplace ranked in the top 50 most socially shared L&D blogs.
4. ROGER FRANCIS @ROGERFRANCIS1
Increasing Your Employees' Commitment & Loyalty https://t.co/RdJ9QFOxyP 4 key steps

— Roger Francis (@RogerFrancis1) July 3, 2016
Roger Francis, who is currently the Director of Creative Learning Partners Ltd., is a big believer in educational technology for adult training.[7] His strategic learning solution is both stimulating and cost-effective. He takes advantage of social media and mobile platforms, allowing communities around the world to collaborate. In the past, he has acted as CEO, Director of HR, and a university lecturer.[5]
5. STEVE BOESE @STEVEBOESE
The Muse raises $16 million for its next-gen career site https://t.co/3wsFiYC1t8 via @techcrunch #HRTech #HRTechConf

— Steve Boese (@SteveBoese) June 23, 2016
Steve Boese is a technology editor and chair member of the HR Technology Conference at LRP Publications, weekly host of the HR Happy Hour radio show, keynote speaker, and adjunct instructor of an HR technology course at RIT.[6] Boese also has experience in recruiting, HR, finance and distribution, and implementing HR technology. He is the president a co-founder of H3HR Advisors, an HR advisory firm and the parent company of the HR Happy Hour Show and Podcast.
6. ACAS @ACASORGUSA
Have a look at our New to HR page - a one stop shop for lots of useful resources! https://t.co/HrDw1Q8k8c #NewToHR pic.twitter.com/3e89CBsuVX

— Acas (@acasorguk) June 23, 2016
Acas, an employment relations service in the UK, provides employers and employees with critical and impartial advice.[7] The firm promotes strong relationships between employers and employees, and helps make conciliations when problems arise. ACAS specialists visit workplaces, identify issues, and deliver training and assistance.
7. PERNSONNELTODAY @PERSONNELTODAY
Everything HR needs to know about the digital economy but were too afraid to ask. Register: https://t.co/bA8MEIKv5r #DigitalTribes

— PersonnelToday (@personneltoday) June 30, 2016
Personal Today is a free Human Resources blog, providing individuals with relevant information about a wide array of topics, from employee relations to HR tech.[8] The site is the go-to source for the latest news and webinars. It is also a platform for employers to advertise open positions and read valuable guides.
8. ELEARNING INDUSTRY @ELEARNINGINDUSTRY
#elearning 7 Tips To Curate Amazing eLearning Content - Even the most knowledgeable among us can't have all the... https://t.co/ESaWqgllnq

— eLearning Industry (@elearnindustry) July 6, 2016
eLearning Industry is an online resource for professionals involved in eLearning.[9] Instructional designers and eLearning professionals can use the site to find projects and job, share tweets and posts, and collaborate. eLearning Industry also provides individuals with advice from eLearning authorities, reviews of the latest research, and tutorials of how to use the newest tools.
9. HCI @HUMAN_CAPITAL
Explore why so many employees remain disinterested, disenfranchised, and disengaged in this @HumanNatureWork Blog! https://t.co/dHDgzbdQzG

— HCI (@Human_Capital) July 1, 2016
HCl is an association that provides members with HR strategies and analytics, talent acquisition resources, a variety of courses, and several conferences each year.[11] HCl also supplies professionals with free access to articles, webcasts, podcasts, white papers, and case studies. The company believes that human capital can transform a company and give them the necessary competitive advantage in a modern economy.
10. TLNT @TLNT_COM
The Employee Experience Is As Important As the Customer Experience https://t.co/CGj4IcFiZI #HR #humanresources pic.twitter.com/nU57uT0Xy9

— TLNT (@TLNT_com) June 21, 2016
TLNT is an excellent source of news, analysis, and editorials for HR leaders and professionals.[12] The blog and daily e-newsletter cover a variety of topics- benefits, compensation, HR software and technology, training and development, etc. TLNT also provide members with live events, job boards, and webinars.
11. SHRM @SHRM
Listen as HR professionals describe what the word breakthrough means to them. #SHRM16 https://t.co/TRaImoWXPy

— SHRM (@SHRM) June 20, 2016
The Society for Human Resource Management (SHRM) is an HR professional society.[13] Headquartered in Washington, D.C., SHRM has over 575 chapter in the US and subsidiary locations in China, United Arab Emirates, and India. The organization strives to improve HR management and HR success by giving professional valuable resources, such as education, thought leadership, community and advocacy, and certification.
12. HUMAN RESOURCES IQ @HRIQ
Transparency is key to employee trust. https://t.co/W8tRwWEhXl

— Human Resources IQ (@HRIQ) May 9, 2016
Human Resources IQ is a sect of IQPC, a platform for sharing business solutions with a network of professionals.[14] HRIQ is a content-driven site, where peers can share methods and practical advice. Members have access to an email newsletter, media presentations, conferences, and training courses. HRIQ covers a wide range of topics, including shared services, learning, technology, talent acquisition, and management.
13. HR GRAPEVINE NEWS @HRGRAPEVINE
@HRGrapevine I couldn't agree more!

— Annie Lee Associates (@AnnieLee_Coach) July 5, 2016
HR Grapevine News is an online and print news platform that covers HR, Compensation and Benefits, Resourcing, and Learning and Development information.[15] HR Grapevine is also a resource for publishing, information services, events, and marketing solutions. Services include print marketing, digital marketing, data rental, and conferences.
14. MARK STELZNER @STELZNER
Hard work. Dedication. Fun. Fearlessness. Thank you for a decade of HR transformation! :) pic.twitter.com/BLPkaSiaj9

— Mark Stelzner (@stelzner) February 2, 2016
Mark Stelzner is the founder and managing principal of IA, an organization that helps facilitate human resource initiatives.[16] Stelzner has over two decades of experience in HR implementation for both the public and private sector. In the past, Stelzner served as VP of Marketing and Business Development, as well as Senior Director of Global Alliances and Channel Management. He has also taken on the role as an advisor for top organizations, such as WebMD. Stelzner has been recognized by the Wall Street Journal, NPR, Forbes, and other major publications.
15. JOHN INGHAM @JOHNINGHAM
Looked like great session @sbrownehr. You might be interested in this on Why, Who, What & How of HR https://t.co/m67lVRpgZd #SHRM16

— Jon Ingham (@joningham) June 21, 2016
Jon Ingham is an executive consultant at Strategic Dynamics Consultancy Services Ltd.[17] He specializes in strategic human capital management, HR 2.0 and management 2.0. A writer, speaker, researcher, and consultant; Ingham helps organizations gain the competitive advantage with critical human and social capital campaigns.
16. STEVE BROWNE @SBROWNEHR
A7: #HR needs to model the behavior they want to see in others. Don't preach authenticity - be authentic instead !! #nextchat

— Steve Browne (@sbrownehr) June 29, 2016
Steve Browne is the executive director of HR at LaRosa's, Inc. and has experience in employee relations, networking, and company culture.[18] His blog, Everyday People, is a source professionals can depend on for HR approaches to improve employee and workplace support.