Looking at the Future of Extended Reality: what current trends tell us about what to expect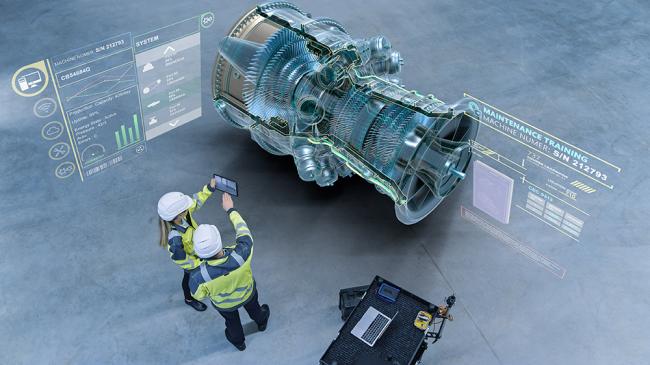 Let's start with the facts.
The overall extended reality (XR) market grew 24.9% from 2021 to 2022. Though the adoption rate of business lags behind consumers using augmented reality (AR) and virtual reality (VR) for metaverse gaming, we're still seeing an uptick in enterprise adoption.
When we surveyed technical and operational leaders from leading companies for our Digital Maturity and Mixed Reality: Trends and Takeaways Report, we found that 17% of respondents are currently leveraging XR for valuable use cases like immersive training and remote assistance.
Recognizing the benefits of XR for the enterprise, 36% of surveyed leaders said they're currently planning for a future investment in the technology. This will bring the total adoption rate to above 50% in the coming years.
For companies that are planning an investment or for those still deciding if XR is the right fit for them, there's nothing more important than knowing what to expect.
XR Adoption Today
Just as a machine learning model uses historical data to fuel predictive analytics that provide decision makers with insights about what's likely to happen in the future, understanding the current trends in XR will help us to know what to expect going forward.
Let's start by looking at adoption rates. When we asked our surveyed leaders "What percentage of employees are already using AR or VR head mounted displays (HMDs), we found that actual HMD adoption is still limited in 2023, with 61% of respondents saying that the technology is regularly used by less than 5% of their workforce. Concerns around cost, integration difficulty, and ultimate value are valid, though each of these areas are improving.
On the high end of the spectrum, 9% of respondents quote adoption rates between 51% and 75%, while 7% cite 26% - 50% adoption.
Keep in mind that these numbers only reflect HMD adoption rates. The mobile AR market is projected to grow from $15.1 billion in 2022 to $29.8 billion in 2027 because it allows enterprises to leverage technology that's already in everyone's pockets: smartphones.
Even with the still-limited HMD adoption, we should also remember that XR usage is far more targeted than other horizontal tech investments, such as cloud computing or the internet of things (IoT). Since XR doesn't need to scale across the entire enterprise to be effective, it can still show significant returns with a smaller user base.
Age and Culture
Age is another important facet for XR adoption. Younger users are more likely to show interest in and use new technology, while veteran users often struggle to identify the value of XR. [1] [2] However, with 47% of our survey respondents between the age of 30 and 44 and with 35% between 45 and 60, we find that digitization and XR interest are overcoming some of that culture gap.
Only 7% of our respondents were in the 18-29 bracket. These digital natives are comfortable navigating new technology, and, as they take up a greater role in the workforce, we expect them to fuel rising demand for advanced technologies like AR and VR.
Beyond insights from individuals, overall corporate culture is just as important. Companies that foster an innovative agile culture are in a better position to adopt next-gen tech.
In our survey, we asked "How mature is your organization in terms of digitization?" We found that 30% responded "very mature". This number includes 40% of surveyed large companies (over 10k employees). At the same time, 60% of respondents said they are "somewhat mature". Both high maturity and somewhat mature respondents called out XR as a current investment.
Expanding XR Use Cases
Many of the most successful XR programs have generated ROI by focusing on the current killer use cases: learning and remote assistance. Especially with low-risk options like Immersive Learning as a Service (ILaaS), companies are able to quickly realize the value of XR for experiential training without having to make a large upfront investment in hardware, logistics, staff or 3D content.
As the technology improves, in situ training is becoming an increasingly attractive option. Rather than the more passive XR training, in situ training enables real-time training on site, allowing actual workflow progression and accomplishment in parallel with the training. This means that onramping new employees becomes instantaneous, a gain that's immensely valuable for large seasonal workforces or high turnover environments.
Performance metrics, such as error reduction and increased overall efficiency, improve with in situ XR. That's why over 50% of our survey respondents say that in situ training would be valuable to their operations, with 26% going so far as to say that it would be very valuable.
Leading enterprises are already seeing the benefits. Walmart, for instance, is using in situ XR to streamline their inventory management. "In fact, the percentage of times associates find the item on their first attempt has gone up by 20% in some of the categories that tend to be hardest to pick," writes John Crecelius, SVP of Associate Product and Next Generation Stores at Walmart. "What this means for customers is that their orders get filled faster[3] [4] ."
Conclusion
XR adoption rates continue to climb and acceptance by all age groups is growing. Even a limited user base can deliver a substantial ROI under the right circumstances.
Immersive learning and remote assistance remain the top use cases, though emerging uses like in situ training continue to gain momentum as the technology improves and top enterprises prove how using XR to streamline their operations has a direct effect on how well they can serve their customers.
At the end of the day, companies that are planning an investment in XR need to be strategic about picking the right users, initiatives, partners and integrations. Extended reality can be part of a larger, company-wide digital transformation, but it can also create incredible value under specific circumstances with a small, highly targeted project.
Get all the information you need to make smarter decisions. Download our full report now.