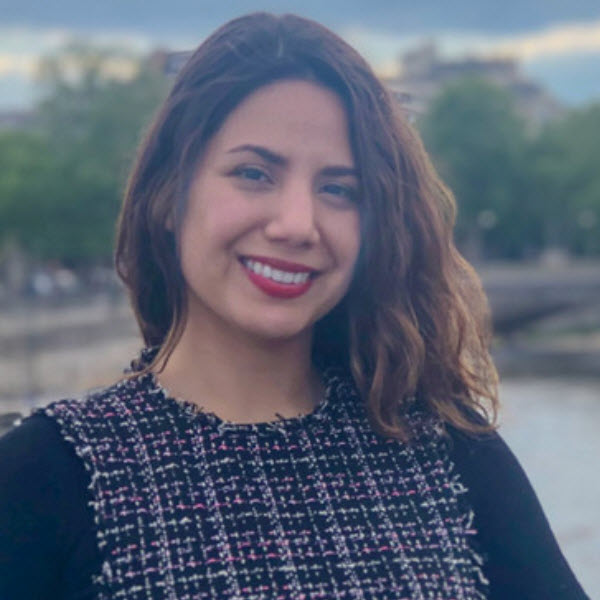 Julie Volpiani is a marketing professional with experience in the satellite communications industry. She's worked with leading operators who rely on distribution channels to provide communications across growing verticals. She's an expert in partner enablement and digital marketing programs.
A Modern Dictionary for Channel Strategists - 31 Essential Terms You Need to Know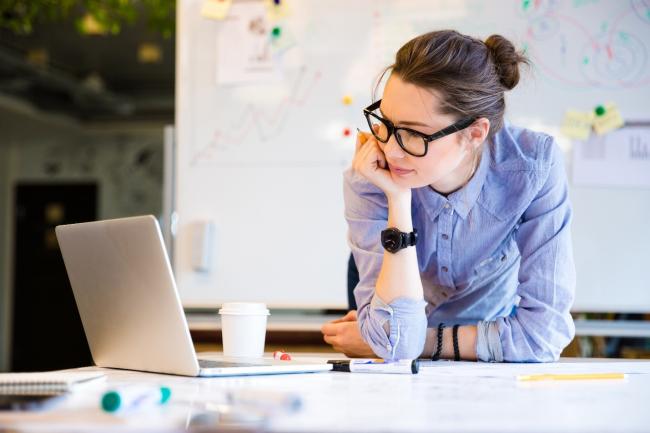 We're looking beyond the sales and marketing buzzwords to explore 31 must-have concepts in a modern channel strategy. When it comes to building an ecosystem of top performing channel partners in a digital world, these are the terms you should become familiarized with when designing a top-tier channel program or indirect distribution strategy.
1. Activation (Sales Activation)
Sales activation builds momentum in the partner recruitment and onboarding processes by creating a connection between your offerings and your sales partners.  Leveraging training, certification and orientation best practices, channel partners quickly get up to speed on their placement in the sales cycle. The point is that every partner, despite their support for multiple products, can become loyal high performers.
2. Alliances/Alliance Program
Also known as co-joint marketing program, an alliance program in a joint effort between two or more companies to promote and sell a product, service or concept. All companies are equally involved and benefit from the message promoted. Programs include campaigns, media events, tradeshows, PR announcements, workshops, etc.
3. ABM
"Account-Based-Marketing" provides a joint, focused approach from sales and marketing resources to win target accounts within a specific market. Instead of focusing on reaching a mass audience, an ABM strategy will allocate resources to a very precise list of target accounts with common attributes, drivers and/or firmographics that represent a distinct match for your product or service.
4. Channel incentive 
A targeted campaign designed to motivate or encourage specific behavior from channel partners. Often focused on selling a specific product within a set time period, the incentive itself comes in the form of a bonus or reward, often monetary or other benefits.
5. Channel Marketing
In channel marketing, the goal is finding new channels in which to sell products and the target audience is most often focused on the partners who will drive customer engagement and increase sales. Marketing through channel partners requires a range of integrated activities, communication and tracking tools, portals and sales enablement programs.  
6. Channel Sales
A method of distribution to sell products or services, usually dividing sales teams into account groups that focus on different selling points. For example, an IT company might implement a channel sales strategy to sell its product or - services through Value Added Resellers, dealers, System Integrators and Managed Service Providers.
7. Campaign
In the context of the channel, 'marketing campaigns' are multi-channel promotional activities that bring awareness to partners and their target buyers for vendor products through different outlets, such as; media, radio, print, digital platforms, events, TV and social media in support of the channel sales pipeline. Campaign performance is often tied to ROI reporting and run in a limited timeframe.
8. CDM
Also known as "Consumer Direct Marketing," CDM is the practice of direct target marketing to a group of customers, wherein the consumer is the acting distributor required to sell and promote products and services. Some examples of CDM would be found in network marketing companies such as Amway.
9. CRM
For those managing multiple channel partners and their customers, your Customer Relationship Management system is essential. Often hosted on the cloud, CRMs centralize key data about each partner customer's sales and support details, history, relationship, bids, current customer base and more. Its main objective is focused on managing interactions with current and potential customers, customer retention efforts and ultimately, to drive sales growth.
 
10. Conversion Rate
A metric representing the percentage of people who have taken a goal-based sales or marketing action, such as signing up for a freemium version of a product, registering for an event, filling out a contact form, or requesting a demo. Conversion rates are key indicators of interest and an opportunity for engagement across partner platforms.
11. Customer Experience/ CX
Customer experience, or CX is your customer's general perception of their experience with your business or brand. CX is the result of every interaction a customer has with your business, from visiting your website to talking to customer service, training experience and or receiving the product/service they bought from your company. The better experience customers have, the more likely you are to increase customer retention and brand loyalty.
12. Direct Sales
Any sale which involves direct contact with the buyer without the use of an intermediary (VAR, distributor, dealer).
13. Digital Marketing
Marketing of products or services using digital platforms, mainly on the Internet, but also including mobile phones, display advertising, and social media networks.
14. Digital Transformation
It is the process of using technologies to enhance business processes, customer experience, and culture in efforts to meet the demands of a connected market place. What we thought of paper trail has now migrated to more sophisticated digital platforms that enable faster user friendly experiences for companies and people alike.
15. Enablement
Enablement in terms of channel strategy is the process through which marketing and sales support such as content creation, sale training, content storage, sales communications, collaboration tools, and content analytics are provided in an efficient, continuous manner. Enablement improving overall sales and marketing alignment for your partners.
16. Enterprise
Enterprise is simply another name for the entirety of a business. In this use case, an Enterprise deal would be one in which a product or service is being contracted for use across the entire business rather than by a few individuals in one department.
17. GTM
A go-to-market strategy (GTM) is a plan of action that specifies how a company will reach, influence, win and deliver to its target customers. A company must define its competitive advantage and value proposition in order to complete a blueprint for delivering a product or service to the end customers, taking into account pricing and distribution channels.
18. ISV
An "Independent Software Vendor" makes and sells software products that run on one or more computer hardware of operating system platforms. ISVs typically provide software in conjunction with a hardware, software or cloud platform provider and may also incorporate software from another software provider by embedding best of breed database technology (Microsoft, Oracle.) Examples of ISVs include: Amazon Web Services (AWS), Microsoft Azure and Salesforce AppExchange.
19. IaaS
Infrastructure as a service (IaaS) is a form of cloud computing that provides virtualized computing resources over the internet. There are three main categories of cloud computing services, Iaas is alongside software as a service (SaaS) and platform as a service (PaaS.) Examples are: Rackspace, Amazon Web Services (AWS), and Microsoft Azure.
20. IoE
Similar to "Internet of Things", Internet of Everything is a term coined by Cisco referring to devices and consumer products connected to the internet through intelligent data applications. IoE brings people, data and things together with the goal of having a richer experience and unprecedented economic opportunity for businesses, countries and individuals.
21. Key Accounts
Key accounts are existing accounts that have significantly invested in your business with repeated purchases and long-term contracts. To provide a higher level of value to these accounts, in addition to account manager, key accounts often have a direct line to internal executive stakeholders to support a longstanding partnership of mutual benefit and collaboration.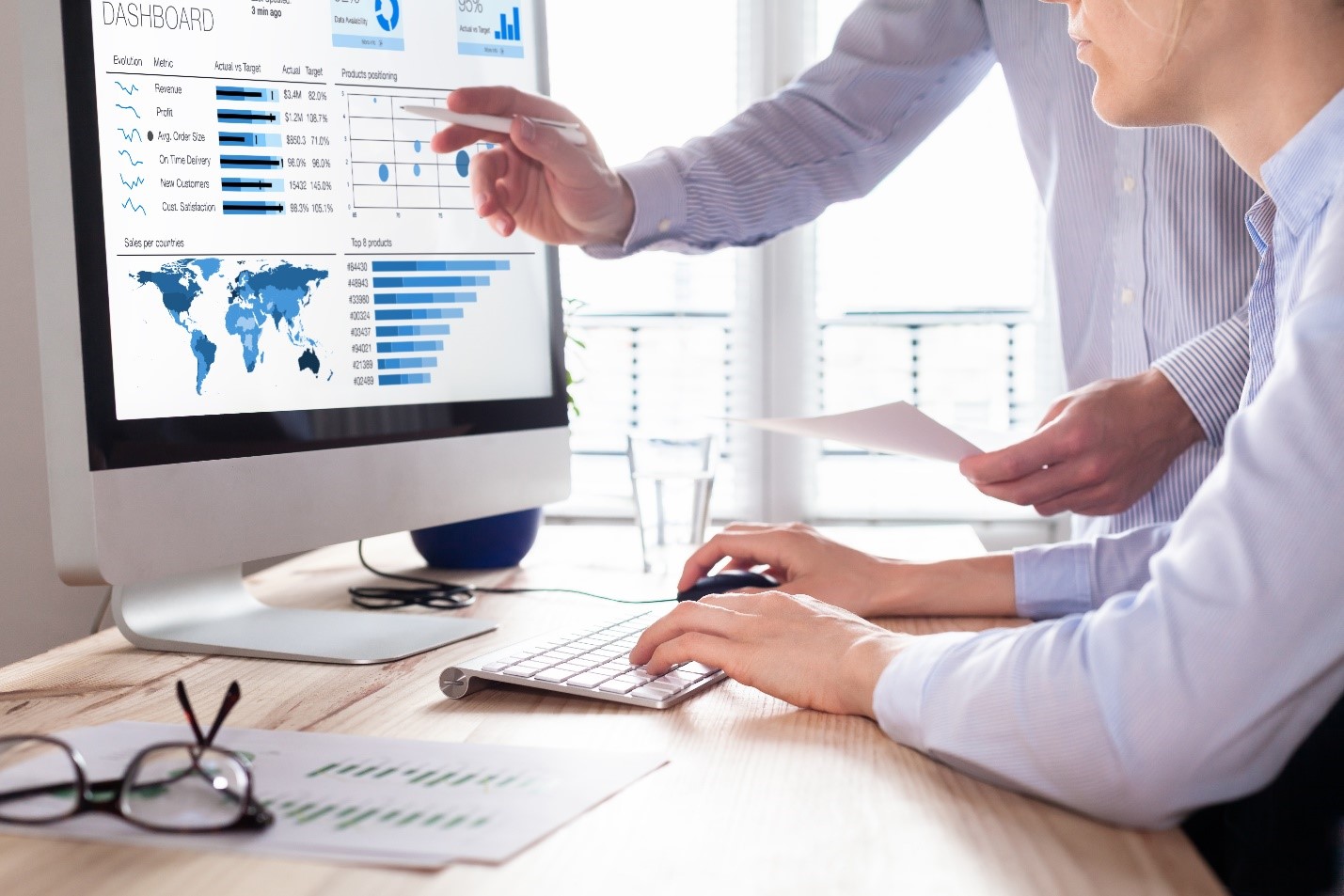 22. KPIs
A Key Performance Indicator is a measurable value that shows how effectively a company is achieving its key business objectives. KPIs are used in multiple levels to evaluate success at achieving targets in a designated timeframe. Examples in the channel are: higher take-up rates, increased subscription on a sales or marketing campaign, higher CTR on digital campaigns, increased engagement on partner enablement platforms, higher SOV on social network accounts.
23. Mid-Market
Mid-Market is a segment the represents the core of the US economy. As the fastest growing segment, the mid-market is responsible for over 30 million jobs and if it were a country, its GDP would rank as the fourth-largest economy in the world.  A mid-market business in the middle range between small businesses and large companies, has revenues between the $10 million to $1 billion range, and typically employs between fifty and one thousand employees.
24. Multi-Cloud Strategy
Multi-cloud strategy is having the ability to select different cloud services or features from different providers with the goal to avoid vendor lock-in, increase redundancy and the ability to find the optimal cloud service for a particular business or technical need. For example, a multi-cloud strategy typically involves a mix of the major public cloud providers, such as Amazon Web Services (AWS), Google, Microsoft and IBM.
25. PaaS
Platform as a service (PaaS) is a cloud computing model in which a third-party provider delivers hardware and software tools, particularly those needed for application development to users over the internet. A PaaS provider hosts the hardware and software on its own infrastructure facilitating users from having to install in-house hardware and software to develop or run a new application. Examples include:  Dropbox, DocuSign, and Slack.
26. PRM
Partner Relationship Management (PRM) is a software, usually hosted on the web or cloud, to help organizations optimize their relationships with business partners. PRMs usually include a partner portal, a customer database and tools that enable partner companies to manage sale opportunities, leads and sales statistics. Partner relationship management systems also track inventory, pricing, operations and discounts. PRMs are often compared to CRMs, but when it comes to working with partners, companies put more emphasis on the relationship aspect. Achieving this requires a different kind of management and thinking, including more negotiation in the sales process.
27. SaaS
Software as a service (SaaS) is a software distribution model in which a third-party provider hosts applications and makes them available to customers over the Internet. SaaS is one of three main categories of cloud computing, alongside infrastructure as a service (IaaS) and platform as a service (PaaS). As a rule of thumb, SaaS is closely related to the application service provider (ASP) and on demand computing software delivery models, where the providers hosts the customer's software and delivers it to approved end users over the internet.  Leading SaaS provider include; Salesforce, Intuit and Microsoft.
28. SMB Marketing
SMB is an acronym for small- and medium-sized businesses. The U.S. Small Business Administration defines a small-medium businesses as one that is independently owned and has 1,500 employees or fewer and sales less than $21.5 million, depending on the industry.  Companies that practice SMB marketing create products and services that satisfy the basic needs of small- and medium-sized businesses, typically providing an extra level of support in form of customer training, support and service.
29. Solution Selling
Rather than promoting a product or service, solution selling is a sales methodology focused on solving a customer's problems and addressing the issue by providing the appropriate offering. This method requires understanding a customer's pain points, establishing a relationship and presenting them with an opportunity (solution) that fits their needs.
30. TCMA
"Through Channel Marketing Automation" systems allow personalized messaging that communicates to the requirements of each partner, this includes having targeted content, messaging, branding, and demand generation initiatives all under one platform. TCMA systems allows an organization to use its channel partners' information and influence to its maximum potential by leveraging user data, ultimately resulting in higher engagement. These platforms enable channel partners to plan and execute co-marketing activities using co-branded assets and marketing tools.
31. Value Proposition
A value proposition is a unique innovation, service, feature or combination thereof, intended to make a company or offering attractive to customers. It is also a promise of value to be delivered, communicated, and acknowledged by the recipient customer. A value proposition can apply to an entire organization, parts thereof, customer accounts, or products or services.
Additional Resources: