A New Partner Strategy for Emerging and Disruptive Business Models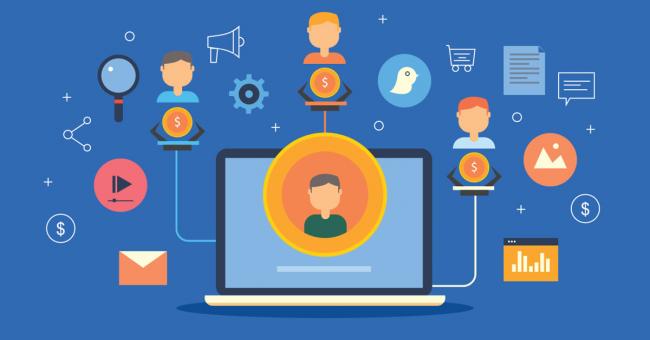 Time stands still for no one. The pandemic lockdowns may have made people feel that time stopped, but it marched on. And looking at the pace of technology adoption and digital transformation, it not only did not stop but accelerated significantly over the past year-plus.
The world had to adapt to several challenges, including a remote workforce that uses new technology and creates new complexities around business processes. Companies responded by, and are still, investing aggressively in workflow automation and process improvement technologies to automate many day-to-day activities. Accelerating adoption of robotic process automation (RPA), business process automation and low- and no-code tools, the pandemic has led to a new future of work wrapped around automation.
Additionally, with so many physical offices closed for so long, companies have adapted to a new remote topology, which presents challenges around security, risk management, compliance and continuity. Suddenly, you have people at home on consumer-grade notebooks accessing enterprise-class systems and data. Many companies are still identifying and implementing the new technology and processes to work in this next normal. And where there's mystery, there's margin for identifying new opportunities and implementing new strategies.
In this article, you'll learn how you can rethink your channel partner strategy within the context of a new survey from Accenture.
The Accenture Survey
A global Accenture survey—in every industry, in every geography—revealed that 76 percent of CEOs think their current business model will be unrecognizable in five years. Consider all the companies that you do business with, along with all the companies that your channel partners engage with. Nearly all these companies are currently thinking about disruption in some way, shape or form. And these business model shifts are headed toward the foundation of subscriptions, consumption and recurring revenue.
But why now? Is it just the pandemic disruption forcing these issues? Yes and no. The reality is that emerging technologies play an enormous role in enabling emerging and disruptive business models.
Data Driving Dispersed Influence
Even relatively low-tech industries are getting on board. Jay McBain, Principal Analyst at Forrester, talks about a forklift manufacturer adding Internet of Things (IoT) sensors to its equipment, so the forklift can send out 1,000 data points per second. In addition to relaying the number of materials lifted, the forklift can now provide data regarding temperature, humidity and direction. The entire ecosystem, including the architect and construction company, can be enriched with real-time data from the forklift and other IoT-enabled devices that help construct a better, faster and less expensive building.
"As you bring in influencers, the hard part is directly attributing that influence on the sale," said Doug Stephen. President Learning & Channels at CGS. "These are things that you have to look at, especially when you look at compensation to the sales staff."
Stephen continued, "How do you do all this when it's not a direct revenue play, and you can't link or anchor your program in each element of your program to the transaction?"
This obstacle requires a strong working relationship and, potentially, a difficult conversation with your CFO to develop a capital-based and attribution-based program instead of a more traditional, linear channel compensation program.
Marketplaces and Ecosystems Driving Adoption
Circling back to the forklift manufacturer, the IoT enablement fundamentally changes its growth trajectory and partner strategy. Yes, there's still a traditional network of equipment dealers with showrooms that have existed for decades. But now, the forklift manufacturer also partners with non-transacting influence channels, including Amazon Web Services (AWS), Cisco, Google Cloud, IBM, Microsoft, Oracle and SAP.
So, yes, the legacy dealer network's demand generation still drives forklift sales. However, now there's also a much broader marketplace-fueled ecosystem driving adoption with an influencer channel rather than a transacting channel, which requires a radical rethinking of your company's partner strategy.
The channel play is, as McBain said, "all about data, automation and making a smarter building environment. So, they're selling much differently today. The partners they need to win in this new journey are different."
Stephen sees the "really smart, vendor-created marketplace driving adoption of its applications. IBM and Red Hat combine marketplaces with other systems to create solutions fast and drive another methodology and channel."
The pandemic wasn't the first major disruption businesses will face, and it won't be the last. Emerging and disruptive technologies have upended industries and markets before. Channel partners were around before the World Wide Web completely transformed how we communicate, collaborate, shop, socialize and share. Time stops for no one, and the same can be said for change and technology.
If you and your team are at a fork in the road, rethinking your partner strategy, you should consider these emerging and highly disruptive business models. And these articles on Rethinking Your Channel Strategy for the Digital Buyer's Journey and 3 Channels to Enable Future Partnerships offer additional insight and advice on leveraging the evolving channel sales process.