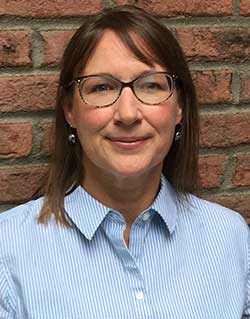 Kathleen Herbenger, Responsible Research & Writing LLC, is a writer and researcher specializing in business technology and manufacturing trends. She covers fashion industry IT, advanced materials and supply chain issues.
Opportunities and Challenges in Your Amazon Business
Amazon and online marketplaces present tremendous selling opportunities for fashion and consumer goods brands. To seize this opportunity, it's essential to offer quality products and meet exacting fulfillment and customer service requirements. This eGuide, How to Do Business with Amazon. discusses technology and automation to help you do business with Amazon and other online retail platforms successfully and profitably.
You don't have to be a large business to take advantage of surging online shopping sales. Etsy, which specializes in selling handmade and vintage items, was the fifth-largest online retailer in Q4 2021 by desktop shopping user visits and the sixth largest for mobile user visits, according to Comscore research.
On Amazon, small-and mid-sized businesses (SMB) recorded solid sales in the most recent holiday shopping season. "During the holiday season, third-party sellers—most of which are small- and medium-sized businesses—achieved record worldwide sales in Amazon's store. More than 130,000 third-party sellers worldwide surpassed $100,000 in sales on Amazon."
Huge Online Sales Opportunities
There is no question online sales are growing, but how much are consumers opening those virtual wallets? The statistics are astounding.
Between Black Friday and Christmas 2021, U.S.-based third-party Amazon sellers sold an average of 11,500 products per minute, Amazon said.
Amazon, which reported $469.8 billion in 2021 sales across its businesses, had $222 billion in online store revenue in 2021, including $66 billion in the fourth quarter.
Walmart is the world's largest retailer and business by revenue with annual sales across channels of $572.8 billion. In its most recent fiscal year ending January 2022, Walmart's eCommerce sales increased 11 percent year-over-year. What's more, comparing the most recent fiscal year with its pre-pandemic fiscal year ending January 2020, online sales were up 90 percent. That's $73.2 billion in eCommerce, according to Digital Commerce 360.
Comscore's 2022 State of Retail research study found that U.S. digital commerce spending rose 31 percent for Q4 2021 vs. Q4 2020, hitting $281 billion for the quarter, an all-time high. Amazon raked in almost one-quarter of those sales.
Mobile eCommerce—shopping from mobile phones and other mobile devices as opposed to desktop computers—"skyrocketed" 44.1 percent year-over-year in Q4 2021 to $101 billion, making up 35.9 percent of total digital retail commerce for the quarter, Comscore said.
Apparel and accessories are a top category consumers are buying from their phones. From Q1 2019 to Q4 2021, eCommerce apparel sales on mobile devices grew from $4.1 billion to $17.8 billion, Comscore reported.
The top three product categories for U.S. Q4 2021 total eCommerce spending were:
Mobile online spending:
Grocery/baby/pet
Apparel/accessories
Computers/peripherals
Desktop online spending:
Grocery/baby/pet
Furniture/appliances/equipment
Apparel/accessories (Comscore)
Common Challenges
The opportunities are clear, but how do you get a piece of the action? How can you meet online retailers' and consumers' demands and grow your business? How do you avoid pitfalls that cause many companies to have their Amazon accounts frozen due to noncompliance with the platform's strict requirements?
CGS's eGuide discusses, there are four common hurdles facing many fashion and consumer goods brands and manufacturers when they engaged in eCommerce:
Limited visibility
Lack of automation
Compliance problems
Planning complexity
"Legacy computing systems leave brands with inventory blind spots," the eGuide said. "This is particularly challenging if you are running multiple systems across different divisions or brands. It's hard to have one version of the truth that is up to date and exact. But that's exactly what is necessary to succeed with Amazon."
Are you ready to automate your business with Amazon and other online marketplaces? Download our eGuide, Doing Business with Amazon: Operational Tactics and Technology for Growing Your Business with Online Marketplaces, for helpful insights and tactics.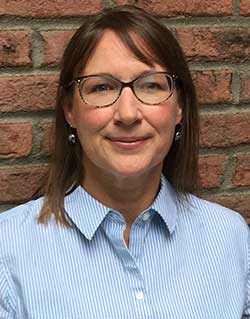 Kathleen Herbenger, Responsible Research & Writing LLC, is a writer and researcher specializing in business technology and manufacturing trends. She covers fashion industry IT, advanced materials and supply chain issues.