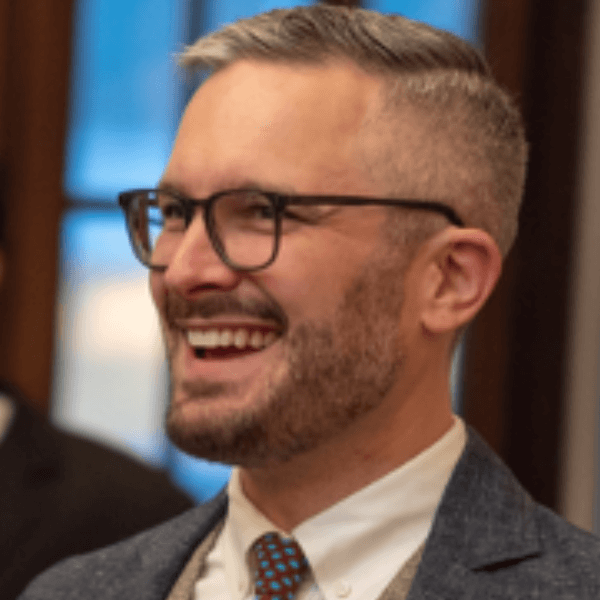 Richard Wright is an investor, startup entrepreneur and former management consultant. He has earned a law degree from Columbia and a Master's in international finance from Tufts. He also holds a B.S. in Math from Yale.
Outside-In Thinking for Learning and Development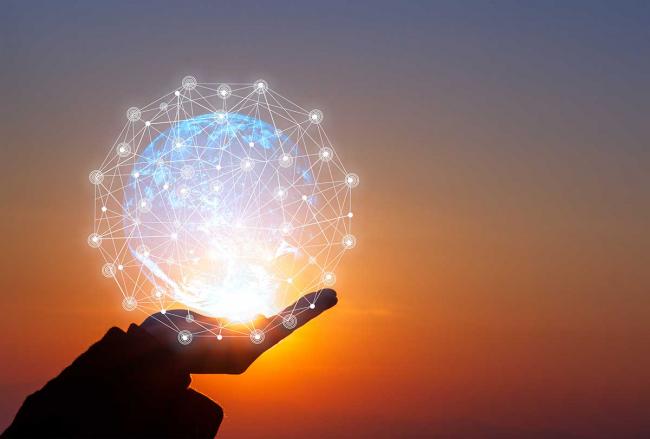 One of the more surprising findings of CGS's sixth annual end-of-year survey of learning and development (L&D) professionals and line of business leaders, conducted in December 2020, was how much respondents' focus on outside-in thinking had increased this year. In all five prior surveys, training and learning strategies tended to stem from the top of the org chart; this year, however, respondents placed nearly as much focus on external factors as they did on internal ones.
CGS is not alone in observing this trend. McKinsey's recent global survey of more than 800 executives reveals that the strongest companies are also reinventing themselves through new operating models, capitalizing on the malleability that COVID-19 has forced upon businesses around the globe to institute more agile processes and an increased emphasis on speed and productivity.[1]
So, what exactly is "outside-in thinking"? What advantages might this approach have, and how can an organization implement it?
Why Outside-In, and Why Now?
"Outside-in thinking" is a term invented by Wharton Professor George Day and Duke Fuqua Professor Christine Moorman in their seminal 2010 book Strategy from the Outside-In: Profiting from Customer Value. As Day later defined it, the approach centers on "standing in the customer's shoes and viewing everything the company does through the customer's eyes."[2] This stands in contrast to the more traditional "inside-out" approach, which focuses on maximizing the advantages accruing from an organization's existing strengths and resources. Amazon is often cited as a textbook example of a company that embodies the outside-in ethos in its product development, customer service, pricing, and competition.
Since 2010, the term has expanded to include habits like seeking out alternative viewpoints, incorporating novel data sources, and constantly developing new approaches to existing problems. This updated understanding of the term recognizes that to truly understand the customer's perspective one must be able to evolve as quickly as customers' viewpoints do.
So why has this paradigm suddenly gained new prominence? As Day noted when first describing outside-in thinking, the approach is especially relevant during periods of economic difficulty, as it enables companies to better adapt to rapidly changing market realities. Perhaps never in history, and certainly never during peacetime, has the business landscape mutated so dramatically in such a short timeframe as it did in the spring of 2020, when COVID-19 spread across the globe. In April, 93 percent of companies indicated that the inability of their operating models to keep up with rapidly changing business environments threatened their very existence.[3] And yet as late as August, months into the pandemic, 85 percent of C-suite executives reported a lack of confidence in their operating model's ability to meet shifting strategic priorities.[4]
When demand patterns, supply chains, regulatory environments, and even the simple question of whether a given office, store, or factory can remain physically open change on a weekly basis, it can be nearly impossible to keep your bearings. In such a stormy environment, the customer's perspective can serve as a navigational north star, guiding an organization through the chaos and pointing the way toward a prosperous future.
In my own experience as a CEO, taking an outside-in perspective over the past few months has been absolutely fundamental. The pandemic made my company's original business model moot for the foreseeable future, forcing a dramatic pivot into a completely new space. Since that pivot, my team and I have continued to listen intently to our customers, who have guided us into three new parallel lines of business – each of which has proven to be even more successful than the business our company was originally built for. Without an outside-in perspective, none of this would have been possible, and the pandemic would likely have spelled the end of our company.
Turn Outside-In Without Turning Inside-Out
How does an organization shift to an outside-in approach? And how can leaders tell whether their organization might already have done so?
Elisabet Lagerstedt, Founder and CEO of Inquentia Group, suggests asking two questions to determine whether your organization takes more of an outside-in or an inside-out approach:[5]
Do you know which your targeted customer segments are, what needs and behaviours they have, how to best solve their relevant problems and what kind of value you provide them?
Is there a strong fit between your target segments' needs, your value proposition, your overall business model, internal processes and a customer-oriented organisational culture, with focus on creating value for your customers? And do you feel that it is a fundamental necessity of running a successful business?
If you answered "yes" to both questions above, your organization likely takes an outside-in approach. If you answered "no," you probably work in more of an inside-out organization.
If your company is currently inside-out, how can you flip the script and shift to an outside-in perspective?
It turns out that doing so isn't as complex as you might think. While specific advice varies widely and clear best practices have yet to emerge, Paul Shoemaker – an academic whose most recent book was coauthored with Day[6] – suggests a range of relatively straightforward steps that leaders and their teams can take to foster an outside-in mentality. Some of Shoemaker's recommendations are relatively actionable, such as:
Investing in more diverse professional networks to gain access to a broader range of viewpoints

Doing mental exercises to better understand customer friction points, for example by imagining yourself to be a purchase order working its way through the ordering process
Shoemaker also recommends some more introspective shifts, including:
Viewing failure as a source of valuable learning

Questioning assumptions by seeking out contrary data

[7]
Some of these recommendations are easier to undertake than others, but none is rocket science. An outside-in perspective is well within the reach of any organization that genuinely wants to adopt it.
Outside-In for L&D
What does an outside-in perspective look like in the specific context of L&D organizations? For one thing, it means that the customer should be the first thing L&D leaders think about when considering what L&D programs their organization needs to add, enhance, or adjust. Second, the content of L&D programs – and the outcomes those programs train personnel to achieve – should always consider the customer's viewpoint, rather than optimizing only for cost or other non-customer-facing metrics. Finally, L&D leaders interested in an outside-in approach should proactively seek inspiration and insight by learning about how other organizations, even those in very different fields, train their team members to achieve success with their own customers.
Interested in learning more about this and other insights into the challenges, opportunities, and business drivers shaping L&D strategies going forward? Download our full report to learn more.
---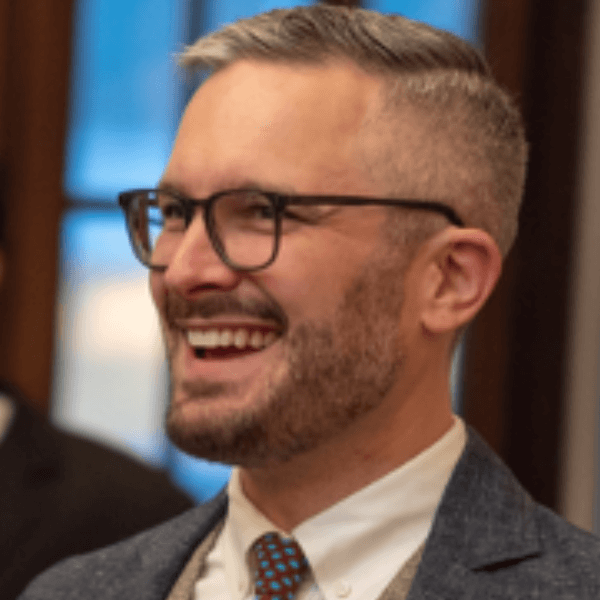 Richard Wright is an investor, startup entrepreneur and former management consultant. He has earned a law degree from Columbia and a Master's in international finance from Tufts. He also holds a B.S. in Math from Yale.