Outsourcing Improves Staff Efficiency and Patient Care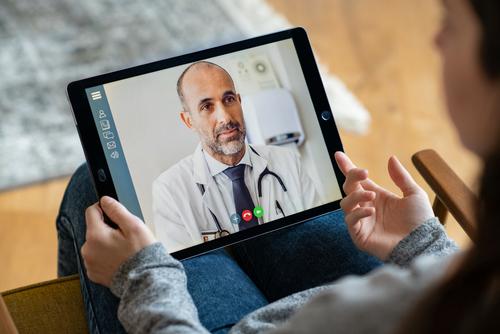 For Health Providers and Medical Device Companies During Covid-19 and Beyond
The COVID-19 threat has disrupted businesses in every industry: social distancing, economic issues, and business closures are taking their toll. At the same time, medical providers, grocery stores, and other essential industries are overwhelmed trying to keep up with new surges in demand.
How can healthcare services and other support industries such as medical device manufacturing and insurance providers and pharmaceutical manufacturers maintain the same levels of care while protecting patients and staff from exposure? Providers and distributors are working around the clock to keep up with demand, with ongoing changes implemented to maintain safety in current conditions.
Protecting the Aging Population
Because the aging population has a high risk of complications from COVID-19, immediate and long-term solutions need to be addressed for their ongoing healthcare. Every day, 10,000 baby boomers turn 65 in the United States. This population is expected to double in 20 years. 75% of the Americans in this demographic have one or more chronic health condition that puts them at higher risk of Coronavirus complications.
These growing numbers have placed a burden on the healthcare system, even without the added stress of COVID-19. Personal health aides and home health services are growing at rates much higher than other occupations. The current health pandemic is putting more pressure on an industry that is already over-extended as medical providers strive to provide these important services.
COVID-19 Short Term Impacts on Healthcare Needs
With "Stay at Home" orders issued across the country, many healthcare providers and medical device distributors are experiencing overwhelming call volumes and disruptions. Teleservices are in demand for routine services, such as:
Medical Device Inventory and Delivery: High call volumes are coming in with inquiries about equipment availability, order requests, shipping inquiries, and more. Not only are medical providers looking for supplies, but inexperienced users need guidance on how to use their new equipment in a home health care setting.
Telehealth Appointments: Patients are worried about COVID-19 exposure when visiting a medical office for an unrelated medical need. Both healthcare providers and insurance companies have had a surge in call volumes from people who are sick, require testing, need prescription refills, or would like telehealth services for routine appointments.
Assistance at Home: Many families are trying to keep their elderly out of assisted-living facilities, hospitals, and nursing homes – which are common hotspots for COVID-19. Family members need assistance in performing tasks that were previously handled by trained caregivers.
As you can see, many companies in the medical industry are experiencing significant disruptions and challenges keeping up with the changing circumstances. More than ever, anytime-anywhere virtual care is essential to care for the needs of the patients while minimizing exposure to the virus.
Overwhelmed providers and manufacturers can turn to business process outsourcing and technology for help
At CGS, proven call center systems connect digital-savvy patients and customers with the support that is needed. Customers can choose their communication method of choice: phone, email, chat, chatbots, social, or text. We offer full-service solutions to assist with a range of immediate needs, including customer support, tech support, help desk services, back office, finance, and accounting processes. We can rapidly ramp up talent and technology around the globe in over 25 languages.
Our contact center agents are trained to handle every customer with empathy and patience, offering a high level of care and utmost respect in these challenging conditions. Security is a priority for sensitive financial information, as well as emotional and private matters such as patient enrollment in clinical trials, insurance verification, managing orders, schedule and product availability requests, conducting outbound surveys, managing complaint hotlines, and addressing questions about drug side effects and interactions. Our  business operations are resilient in the current conditions. Most of our agents work remotely and we've taken increased measures to support both employees and customers through this growing pandemic.
As a best practice agents should be prepared to help triage with support in taking caller information and creating tickets. The goal is to ease the burden as specialist support staff is working to keep up with the demand. Other unique solutions to helping ease the burden include Augmented Reality (AR) for medical education, customer service, home health aide and technical learning and development, as well as AR-based remote guidance and support.
Long Term Strategies for Sustainability in the Medical Industry
Business Process Outsourcing (BPO) will continue to be more important than ever as the aging population continues to strain the healthcare system over time. As the need for personal aides and home healthcare aides increases, ongoing learning and support are essential to maintain the skillset of these workers. Additionally, customer care and technical support are important in ensuring the quality of services offered in each home.
COVID-19 is shining a spotlight on many of the concerns that were already present in the healthcare industry. Right now, modern medicine is undergoing a digital transformation to provide the highest levels of personal care amidst changing technology and challenging conditions.
Healthcare providers from physicians to operations teams to home health aides need better training for complicated medical devices and machinery. These resources can be at their fingertips with the right systems, such as digital support and AR-assisted technologies. Real-time support from highly-trained specialists is available for everything from assistance with powering up new devices, to troubleshooting or replacing worn-out parts. Remote support is an effective solution in improving patient outcomes, streamlining physicians' work, and reducing human error.