Pivoting Your L&D Strategy? Ask Yourself Six Baseline Questions to Evaluate Augmented Reality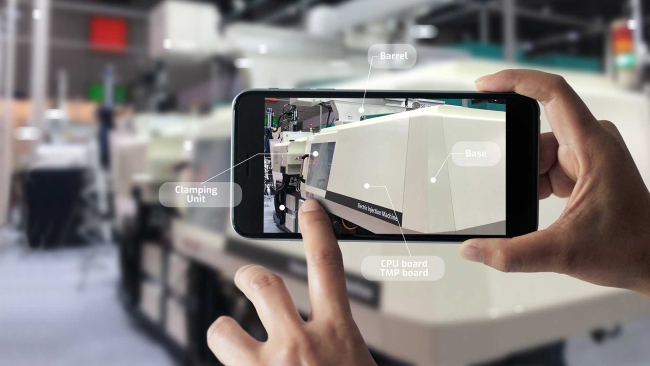 COVID-19 forced businesses into deeply uncharted territory that accelerated a need to change learning and development (L&D) programs and processes quickly. Technology has been a lifeline for many organizations and employees during the pandemic, and L&D is no different. From communication to collaboration to education, the right technology at the right time can streamline and future-proof a company's learning program even amid a global disruption.
In a webinar with our colleagues at Human Capital Institute, Rob Lauber, former Chief Learning Officer at Fortune 500 companies like McDonald's, YUM! Brands and AT&T and now CEO/founder at XLO Global, LLC, and Doug Stephen, President Enterprise Learning division at CGS, discuss the L&D technologies and innovations shaping the future of work.
"I think the challenge now is we're truly at a pivot point. [We're] figuring out what the path looks like going forward. What makes [this disruption] different is a lot of the change we went through in the past 12 months, there's a good chance that parts of it will become permanent in the way we work," said Lauber.
You can watch the full webinar now and read on for a synopsis of where L&D is and how AR can help you innovate.
To meet these new challenges in a new world, a host of technologies can be crucial.
New Challenges, New Tech
In approaching new technologies that can help modernize and future-proof L&D programs, the presenters offered six baseline questions companies can ask to evaluate each one:
How does it work?
How is it used in learning?
Is it effective?
Is it difficult to implement?
Is it expensive?
What are the use cases?
Augmented Reality
Augmented reality (AR) is an interactive experience where real-world environments and objects are enhanced by computer-generated perceptual information. Sometimes the perception is across multiple senses, including visual, auditory, haptic, somatosensory and olfactory. It's made possible through interfaces like a smartphone or tablet.
Stephen discussed an example of augmented reality for immersive, experiential learning experiences. He presented the concept of digital twinning, which is dropping a virtual object into the physical world. Technology like this has become essential during COVID times when access to specialists and repairs has been curbed.
This sample video from Peloton involves placing a bike into your living room to show you how to adjust the seat height. It includes a six-foot hologram as a point of reference. This is a consumer-facing use, but the concept and technology are the same whether instructing staff or customers.
While setting up and implementing the right AR tool can be complex and pricey, Lauber noted that prices are starting to drop. In some cases, AR is competitive to customized learning costs.
Fantastic Five
Five important technologies that are seeing a surge in learning use were shared in the webinar. Other trends include machine learning, group VR and text-based learning.
Stephen concluded with a strong statement: "Now is the time to start making these changes." He argued that learning teams have passed the reactive mode, and now is the time to make an impact. The technologies shared in this webinar will proliferate. While some can mean significant investments, their payout can be very great.
Similarly, Lauber encouraged L&D leaders to research these technologies, find use cases and learn how people are finding success with these technologies.
Watch the full webinar now to see the entire discussion, as well as some great Q&A at the end around:
How to get started with experiential/AR technology?
What is your advice on best practices for scaling learning tech and programs globally?
If you're new to L&D, what resources are there to explore emerging themes?