PLM: What to Look For and Why Your Company Needs It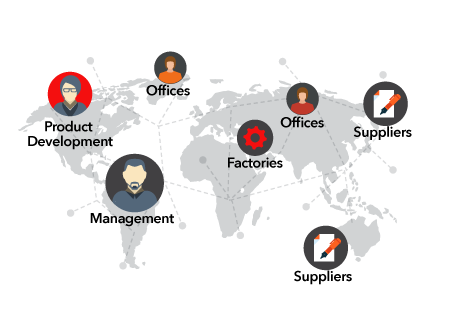 For manufacturers, wholesalers and brands in the fashion, apparel and consumer lifestyle products industries, the rate of consumer, social and economic change can be dizzying. Companies need to adapt to these rapid, complex changes seamlessly in order to thrive in a modern business environment. In an increasingly competitive industry, Product Lifecycle Management (PLM) has emerged as a vital platform for fashion, apparel and consumer lifestyle brands that want to streamline operations and stay ahead of the curve as they face the future. But what exactly are the benefits and costs associated with implementing a PLM system? What should you look for in selecting the right PLM for your business?
The Role of PLM
Rapid shifts in the marketplace along with demands from consumers, employees and society at large present an incessant flow of challenges that manufacturers, wholesalers and brands must address in order to thrive. Companies must also simultaneously produce innovative products and improve upon existing ones. PLM offers opportunities to streamline supply chain sourcing, to eliminate data entry while improving data accuracy, to improve communication and collaboration and to improve overall visibility across the entire product lifecycle.
The Benefits of Configurable Implementation
It may seem compelling to opt for an out-of-box implementation if you base your decision on price alone. But the complexities of the marketplace along with individual business needs introduce a number of factors that that make an out-of-the-box PLM system a risky choice. Pre-determined functionality can be limiting and without the ability to adapt and be agile, your business won't have the flexibility that it needs in order to succeed. [1] There are real business benefits of implementing a configurable system and the agility to be gained can drive real ROI, and both topics should be given strong consideration.
The Cost of Investment
The hazards of employing legacy technology and spreadsheets are fairly obvious at this point, and the risks of using an out-of-the-box system are significant. Your business can't afford to be paralyzed by limited system functionality in the current fast-paced marketplace. The scope of the projects that can be undertaken with a full-featured, configurable PLM system, the potential to remove inefficiencies and minimize risk across the supply chain and overall operations and the ability to be prepared for future challenges all generate substantial ROI. In choosing the right PLM, be sure to dive deeper than the price point alone in order to understand the true costs of all options.
Collaborative Supply Chain and ROI
As a feature of certain PLM systems, Collaborative Supply Chain puts an enormous amount of useful supply chain data at your fingertips. Users are able to source their vendors and suppliers and request price quotes and proposals for any piece of raw material, down to the trim or the button, so they have a complete view of the potential costs. If advanced suppy chain visibility and costing could drive revenue for your business, this is an option worth exploring.
The Advantages of Integrating a Design Element
Full-featured PLM systems have a design element such as Adobe® Illustrator baked into their functionality. This allows designers to communicate with product developers and other stakeholders faster, and more effectively, than ever before. Designers are able to input their design sketches into the PLM system and source all of the materials to cost out their design immediately. With further enterprise software integration, for example ERP or a digital wholesale sales and buying tool, it would be possible to take it a step further and sales representatives could potentially take orders based on nothing more than a design.
The Future of PLM
PLM offers manufacturers, wholesalers and brands the opportunity to gain visibility and improve communication, collaboration and efficiencies across their entire product lifecycle. As a standalone tool, full-featured, configurable PLM systems improve operations and increase a company's ability to be agile and flexible in a complex and rapidly changing market. With further integration of ERP, businesses can begin to glimpse the future of streamlined supply chains and leaner operations.
To learn more about Collaborative Supply Chain and PLM Design Integration, please visit: http://www.cgsinc.com/en/bluecherry/plm
References
| | |
| --- | --- |
| [1] | WhichPLM, "Out-Of-The-Box PLM Implementations: Proceed With Caution," WhichPLM, 20 January 2015. [Online].  |