Retail Omnichannel: Everything You Need to Know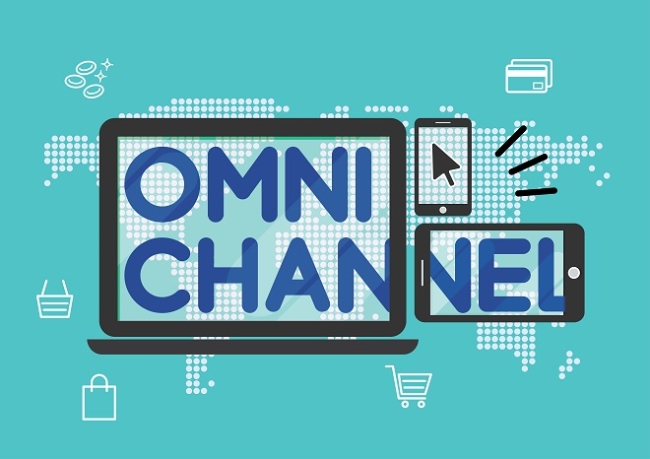 What is the one thing that users are constantly saying about omnichannel planning? Chances are, people have varying stories. This concept has become a hot topic recently but companies and consumers are still trying to decide what category it falls under. 
By definition, "omnichannel" encompasses various concepts and ideas. Let's break omnichannel down before going any further. The word Omni comes from a Greek word that means all or universal. Many people think of omnichannel as another term or synonym for "multichannel" which is a good place to start but not entirely correct. Omnichannel has become "multichannel" on steroids. Onmichannel is all about continuity and connectivity as it pertains to all products and mediums.
Omnichannel vs. Multichannel
Not too long ago, when a customer wanted to purchase a product, they would go to their local store, compare the options then buy the product. Many consumers would rely on word-of-mouth and later Consumer Reports to provide insight on the latest computer or the safest car. When the Internet entered the picture, traveling from store to store became nearly extinct; everything was in one place and at customers fingertips. 
Multichannel pertains to companies that focus on the success of individual channels whether that be physical, phone or web. These companies typically separate their channels into categories and concentrate on the structure and revenue of each one. This strategy is not necessarily a bad one but it focuses more on company goals than consumer interests.
Omnichannel is a consumer driven strategy. Stacy Schwartz, a digital marketing expert and adjunct professor at Rutgers Business School says, "An omnichannel approach puts the customer, not corporate silos, at the center of its strategy. It acknowledges that mobile and social have enabled customers to not only quickly switch between channels, but actually use channels simultaneously. For example, checking out product reviews on their mobile phone while evaluating a product on a physical retail store shelf."
Omnichannel marketing understands that consumers engage with companies or brands in various ways and across different platforms and that creating a consistent user experience can be challenging. Omnichannel marketing confronts these challenges by trying to create the personalized experience that customers crave while focusing on continuity across all brands. 
Omnichannel in the marketplace
According to an omnichannel article by EContent, "Consumers have multiple options to satisfy their shopping needs. They might choose to shop in-store, or they might shop via a desktop, laptop, smartphone, tablet or smart TV. They might learn of a new product in an email or through a social media post, visit the website on their laptop to learn more, talk with some friends about their experiences with that product, and ultimately use their smartphone to make the purchase-or any number of possible combinations of these."
A good omnichannel management system will allow companies to get insights on the market as a whole as well as all customers. An article written by CloudTags suggests that "when brands think customer experience they need to think omni. Its not about your customers or their customers, its about all customers." This type of thinking is becoming the way of the future. With access to websites, social media and mobile devices in an instant, customers can easily compare companies right away. Businesses can no longer afford to focus on just their customers.
A buzz word that comes up in the omnichannel marketing discussion is "experience." Today's market has become all about consumer experience; how a customer engages with a brand, how he/she arrives at a buying decision, what factors helped him/her make that decision. Forbes researched and found that roughly 80% of consumers check a price online before purchasing anything in store. The idea of going from screen to store is what omnichannel is all about. 
How it Works
With powerful Category Planning capabilities, consumer product lifestyle and fashion apparel companies can plan specific product categories using historic point-of-sale data across retail, financial and delivery calendars. This technology allows market leaders to integrate and improve the retail, wholesale, catalog and Internet channel results. Individual plans can be managed independently or merged into a single, multichannel plan, providing many key benefits:
Meet consumer demand
Increase sales
Reduce cycle times
Minimize stock-outs
Reduce Inventory 
What's Next for Omnichannel Marketing?
Many companies are still struggling to come up with the benefits and the long-term implications of such a diverse concept. Marketo.com has come up with 7 tips that may help your business feel more comfortable about omnichannel marketing.
If you would like to know more about omnichannel planning and marketing as well as specific omnichannel products, visit http://www.cgsinc.com/en/bluecherry/omnichannel.