Retail Revolution: The Surge of Fashion Data and Analytics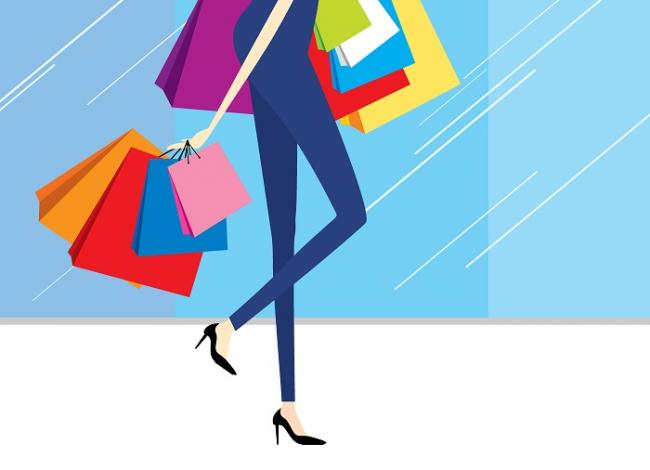 As new technology enables businesses to collect more data about consumers, companies must get smarter about how they use this information to spur growth, meet demand and increase profits. Analytic tools are constantly transforming to handle the influx of large amounts of information; afterall, what use is consumer data without the ability to take actionable intelligence from it?We have seen a tremendous increase in the volume and types of data our fashion, apparel and consumer lifestyle products customers deal with. Globalization has increased the huge complexities of the supply chain and volume of in-house operational processes. This is underlined by the fast pace of the fashion and apparel world, where organizations and executives are dealing with tight deadlines and expanding sales channels (such as business-to-consumer and direct-ship programs) that are created to stay competitive.
What does the future of fashion and apparel data look like? Find out below.
More Fashion Data Than Ever Before
In addition to today's fast-paced apparel and fashion climate, we are seeing an increase in the types of data that must be managed. Data is generated from a myriad of business processes including planning, design, product development, sourcing, manufacturing, distribution and compliance — just to name a few. The challenge with managing all of this information then increases tenfold for an international business.
7 Stats on the Future of Retail & Big Data | Lisa Cramer | - https://t.co/e5lIuZ3Gzc #BigData

— Jose Javier Garde (@jose_garde) April 22, 2016
Consumer demand is adding to the data complexity and volume as today's customers ask for greater product innovation, variety and value. This has created a need for the same customer experience, no matter the purchasing channel, and instant product delivery. To seamlessly address customer demand across purchasing channels, or "omnis," organizations must have immense reporting, analytical and management capabilities.
The Evolution of Business Reporting and Integrated Analytics 
Integrated analytics and business reporting engines are highly sought-after capabilities as they enable a business to move from a "reactive" to a "proactive" environment. We are seeing a growing trend and requirement to move past traditional business intelligence (BI) to predictive analytics that leverage statistics to help an organization understand what might happen, as well as prescriptive analytics that help translate forecasts and BI into actionable and feasible plans.
From People-Counting to Next-Gen #Retail #Analytics: https://t.co/Xqbbt37glQ #BigData #DataScience #CEM #Marketing pic.twitter.com/XJ3o6nzFek

— Kirk Borne (@KirkDBorne) January 17, 2016
Humans can no longer rely on themselves to manage all of the data being generated today, making these advances in analytics are extremely important. As competition in the fashion and apparel world continues to increase, business leaders need smarter, more robust and integrated analytics coupled with actionable intelligence capabilities to make better and timelier strategic business decisions from concept to consumer. Executives need data to better manage their business and they need it instantly.
 
Leveraging Actionable Intelligence
The right actionable intelligence (AI) capabilities and integrated analytics will help guide a wide range of strategic business decisions. For example, it enables fashion and apparel brands to aggregate data across the enterprise — including data from in-house operations, global supply chains, retail POS systems, social media and websites. With everything in one standardized location on a single platform, executives can start understanding and leveraging the information they have available. By using what can be learned from AI, executives can begin to better comprehend marketplace trends and needs, lead projects for operational cost reduction and manage supply chain risk more effectively. Expect to see mobility play an important role in the apparel industry's technology agenda in 2016 as a way to better optimize analytics and reports made available by AI.
*Want to learn more about the rise of data in the fashion and apparel industry? Register for the CGS webinar, "Predicting the Trends: How to Turn Your Fashion Data into Actionable Intelligence," taking place on May 24th.