Supply Chain Resiliency: Progress but Still Much to Do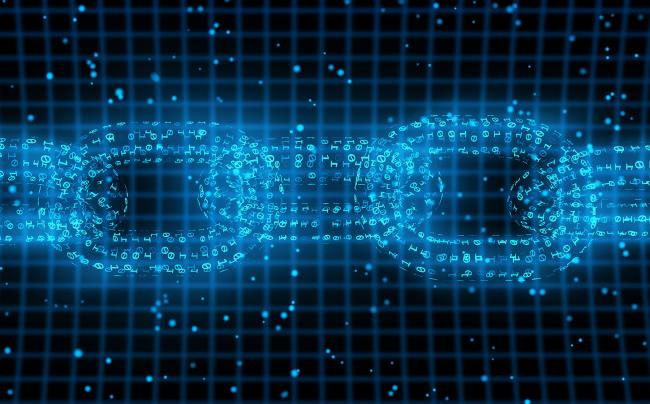 The many supply chain challenges of the past few years have been well documented. Many came due to the pandemic; others have been brewing for much longer. Regardless of when and how we got to this point, these formidable obstacles have forced companies to address the weaknesses and exposure in their global supply chains. It's no surprise, then, that overcoming disruptions, mitigating risks, and building supply chain resiliency remain at the top of the corporate agenda for the third year running.
Earlier this month, Gartner, Inc. stated, "Supply chain resilience [is] at a critical juncture. Challenges such as those from active conflict, severe weather, cybercrime, trade policy uncertainty and other risks make improving supply chains' resilience a key priority. "
The good news is that industry leaders have made progress toward achieving needed improvements that have helped them weather the storm. The harsh reality is that there is still much work to be done.
Immediate Tactics
Some of the actions taken to date appear to be more tactical than strategic in nature. For example, the most common step taken to overcome supply disruption was to increase inventories of raw materials and finished products where possible.
In its third annual international supply chain pulse survey (conducted in March/April 2022), 80% of responding supply chain leaders told McKinsey & Company that they had increased inventories in 2021. Further McKinsey analysis revealed that inventories increased by an average of 11 percent between 2018 and 2021. Some survey respondents said they would have increased inventories even more if suppliers had been able to meet their demand.
Clearly, safety stock is seen by many companies as an important tool for supply chain resilience. So much so that they have effectively shifted their pre-pandemic just-in-time inventory strategies to managing 'just-in-case' inventory levels. While increasing inventory was not possible in all cases, it was helpful and needed in the short term. But companies are once again looking for smarter ways to keep inventory costs under control. The 2022 survey results reveal that 71 percent expect to revise their inventory policies in the future. More work and investment in planning, supply chain, inventory and fulfillment technologies are needed to succeed.
Mid-term Strategies
Companies have also made strategic structural changes to their supply chains. 81-percent of survey participants say they have established dual or multiple sourcing strategies for essential materials in the past year. 44-percent are developing more of a regional supply chain footprint, replacing some global manufacturing by reshoring and nearshoring production closer to home. This represents a substantial increase over the 25 percent reported in 2021. Most supply chain leaders said these initiatives would remain relevant beyond 2022.
Nearly all survey participants indicated that they had deployed some combination of inventory increases, dual souring and regionalization to increase resiliency. 83 percent say that these efforts are paying off and have minimized the impact of supply chain disruptions this year. These responses confirm that disruption has reshaped almost every supply chain.  
Regardless of the path chosen, improving visibility and transparency through digitalization is critical in developing supply chain resiliency. Investments in digital technologies increased sharply in the past two years and are expected to continue in 2022 and beyond.
Long-term Commitment
Even with all these efforts, the survey reveals a significant gap between corporate ambitions and actions. A full 90 percent of respondents say they want to increase resilience further, and almost three-quarters expect to increase their budget for resilience-related efforts.
Digitalization is being held back by a shortage of available talent. This has prompted companies to shift their efforts from reskilling to outside hiring as the mobility of the workforce has increased since the pandemic.
And, despite recent improvements, many still do not have a complete picture of supply chain activities and risks. These companies, particularly those with complex global chains, will need to extend visibility and transparency deeper into their supplier network
3 Ingredients for Next-level Resiliency
What additional work and investments are needed to reach the next levels of supply chain resiliency? According to analyses of recent survey results, the top requirements include:
Effective Supply chain execution and resiliency can only happen when organizations have a clear picture of each link in their supply chain. Two-thirds of industry leaders have implemented digital dashboards to improve visibility. Still, 45 percent report that they have either no visibility into their upstream supply chain or can see only as far as their tier-one suppliers.  
Supply and Demand Planning
As companies work to address their supply chain visibility issues, the next big challenge is capturing and understanding demand. So far, robust demand planning has not been as widely adopted as visibility, with only 37 percent of companies implementing the practice. McKinsey concludes that those that have taken on robust planning are twice as likely to have avoided the supply chain disruptions of early 2022.
Accurate, Comprehensive Master Data
A prerequisite to success with visibility and planning initiatives, as well as nearly every other improvement initiative, is comprehensive, accurate and accessible information. Only half of the survey participants categorized the quality of their supply chain planning information as sufficient or high. Many companies have room and need to improve data collection and management processes.
Digital Transformation is Key
Digital tools have been and will continue to be critical to improving supply chain resiliency. Survey results back this up, with more than 90 percent reporting that they invested in digital supply chain technologies last year and 80 percent expecting to continue these investments in 2022 and beyond.
Interestingly, most companies choose to make these investments with their existing solutions providers due to their understanding of the business and the benefits of native integration. This behavior follows the general market shift from specialized point or best-of-breed solutions toward integrated end-to-end solutions.
Supply chain resiliency will remain a key topic for the foreseeable future. Leaders' upcoming priorities include more sophisticated planning, rationalization of networks, and smarter inventory management.
With deep fashion and consumer goods industry expertise and an unparalleled range of industry-focused solutions, CGS's BlueCherry is uniquely positioned to ensure your success with supply chain visibility, planning and resiliency efforts. To learn more about BlueCherry factory and supply chain management, omnichannel planning, inventory management and many other digital solutions, phone +1 (212) 408-3800 or visit our website.