Daniella Ambrogi is Global Marketing Director for CGS's Application Services division, which offers BlueCherry® software and services to 500+ fashion, footwear, consumer goods and retail companies worldwide. Ambrogi offers 20+ years of experience in the fashion and retail business; she understands a brand's complex needs in an ever-changing marketplace.
Supply Chain Woes Drive Tighter Supplier Relationships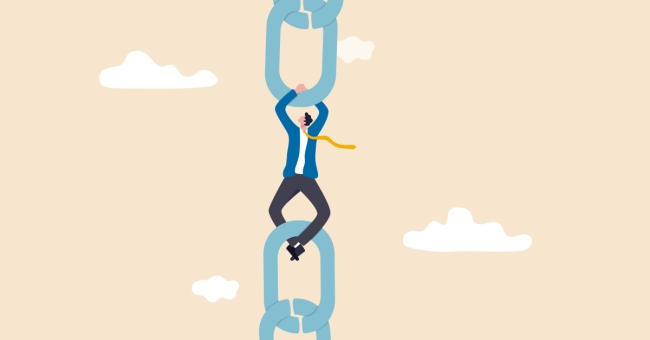 Supply chain challenges remain intense for consumer goods and fashion retailers and brands. Just as one variable resolves, another seems to flare up. Supply chain management (SCM) is more important than ever, and tighter supplier partnerships are key to SCM success.
"Now is the time for business leaders to reshape their supply chains," said two U.S. business professors in a recent Newsweek opinion article, "It's the End of the Global Supply Chain as We Know It." "Developing both global and regional supply chains can mitigate their supply chain risks drastically," wrote Tinglong Dai, professor, operations management and business analytics, Johns Hopkins University, and Christopher Tang, professor and chair, business administration, UCLA.
 
Building and Rebuilding Trust
There has been much discussion of the "Great Resignation" and resulting labor shortage challenges. But less has been said publicly about an uglier outcome of the pandemic, which might be coined the "Great Cancellation." Massive order and payment cancellations were reported in 2020. Delayed payments also took their toll.
In many cases, trust was eroded as buyer-supplier relationships hit a low point, and businesses struggled to stay alive. In Bangladesh, billions in canceled orders from Western brands resulted in more than 1 million garment workers being sent home without pay or losing their jobs in what a Bangladeshi garment exporters association called "catastrophic" for the country, The Guardian reported in 2020.
In May 2020, The Wall Street Journal reported, "Factories in Asia that have paid raw-material, labor and other costs are reeling, and many of them are realizing they have little recourse as apparel contracts have shifted to give importers more flexibility."
Global manufacturers were hit hard, but they were not the only ones. Order cancellations impacted designers, brands, wholesalers and the entire supply chain. On the flip side, buyers and importers felt the pain of canceled or delayed shipments.
Successful companies learned from the pandemic and are building or rebuilding stronger supply chains. Retailers and brands are at a turning point presenting an opportunity to transform supply chain relationships. It's time to change traditional buyer-supplier dynamics for the better.
 
Strengthening Supply Chain Visibility and Resilience
Industry innovators and thought leaders are balancing their attention on price with greater focus on supply chain resilience, reliability and flexibility. In the 2021 Sourcing Journal and CGS Visibility Report, OVS, a vertically integrated Italian fashion retailer, called for brands and retailers to move away from a "buying" approach in which they only communicate with Tier 1 suppliers or trading companies. "By doing so, not only are brands missing out on spotting risks, but they can also lose out on potential leverage," the report said.
OVS, top-ranked on the Fashion Transparency Index, prioritizes communication with suppliers through Tier 3 and beyond. OVS head of sustainability Simone Colombo told Sourcing Journal that knowing more key players in your supply chain allows brands and retailers to have better negotiations. "You can partner with suppliers in tiers beyond the Tier 1 to plan the production of strategic fabrics or other parts, allowing for a win-win development process thanks to better forecasting."
"When you know where your product is processed, it simply allows you to intervene whenever it is necessary, supporting suppliers in case of need or choosing the facility with the technology you need," Colombo said. "If you are blind with regard to this, you are accepting all the risks and losing the related opportunities."
Supply chain mapping is a step toward building stronger supply chains. Mapping done down to the component level is a major undertaking, and once the map is created, it must be maintained, or else it loses its accuracy and reliability. "A supply chain map is a living entity that needs to be continually updated," wrote Bill McBeath, ChainLink Research, in the final installment of his three-part series, "Thriving in the Age of Uncertainty."
"While many companies may not be ready for full multi-tier mapping and monitoring, almost all companies with supply chains (manufacturers, distributors, retailers) can benefit from some level of mapping out their supply chains and monitoring relevant events," McBeath said. "In the current age of uncertainty and volatility, it can make all the difference in the survival of a company."
 
Connected Supply Chains: Sharing Information, Risks and Rewards
Digitalization is essential for stronger supply chains. It enables seamless, streamlined communication and information exchange. In the new normal, as in the past, all partners benefit from managing and controlling costs and cycle time throughout the process. When disruptions occur, all parties must be able to identify cost and time exceptions early, ideally as they occur. This is possible when companies invest in SCM technology, such as ERP, PLM and production and contractor management solutions.
Connected trading partners can pivot with greater speed and agility in response to unanticipated issues. Sam Iosevich, chief analytics officer and managing partner, The Parker Avery Group, recently blogged about the importance of having "a common view and intense focus on understanding and fulfilling consumer demand." Disparate projections and plan discrepancies lead to misaligned goals, business process efficiencies and inability to fulfill demand effectively, he said.
A comprehensive understanding of consumer demand across channels and functional areas "is the key to surviving in the ever-changing retail landscape," he said. "It allows your organization to be nimbler and more resilient as you respond to global crises, macro-economic changes and a fierce competitor landscape."
PLM and real-time production and contractor management technologies enable collaborative planning for faster time to market, with less wasted time chasing answers and information. There is two-way sharing of information and seamless handoffs of both product and production information. In this way, these technology solutions are mutually beneficial to both buyers and suppliers, helping everyone stay on the same page with the same data, aligned toward common goals.
 
Tracking Process Milestones and Enhancing Responsiveness
Contractor management technology, such as CGS BlueCherry® Shop Floor Control, gives buyers, brands and retailers unprecedented visibility to key process milestones in their supply chains. They have transparency to the status of their purchase orders as goods move across sourcing, production and fulfillment processes. This technology provides tracking of work in process, quality and key manufacturing milestones, giving brands and retailers the right information and visibility most valuable to their businesses.
When working with digitalized factories, retailers and brands have greater engagement with suppliers and clear, constant line of sight to capacity, quality control and shipping status.
When integrated with other cloud-based technologies, such as EDI, ERP and PLM, brands and retailers know exactly where products are and what the issues are so they can respond proactively. From the supplier perspective, integrated technology offers access to relevant planning and product development workflows. As a result, they too have greater visibility to products coming down the pike and can plan accordingly.
Is 2022 a turning point toward tighter, more collaborative supply chain partnerships in your business? Download the Supply Chain Visibility Report to get insights and real-world advice to enable more visibility throughout your supply chain and strengthen your partnerships.
Daniella Ambrogi is Global Marketing Director for CGS's Application Services division, which offers BlueCherry® software and services to 500+ fashion, footwear, consumer goods and retail companies worldwide. Ambrogi offers 20+ years of experience in the fashion and retail business; she understands a brand's complex needs in an ever-changing marketplace.