Kathleen S.C. Heberger, Responsible Research & Writing LLC, is a writer and researcher specializing in business technology and manufacturing trends. She covers fashion industry IT, advanced materials and supply chain issues.
Technology and Taking Americas Needlework to the Next Level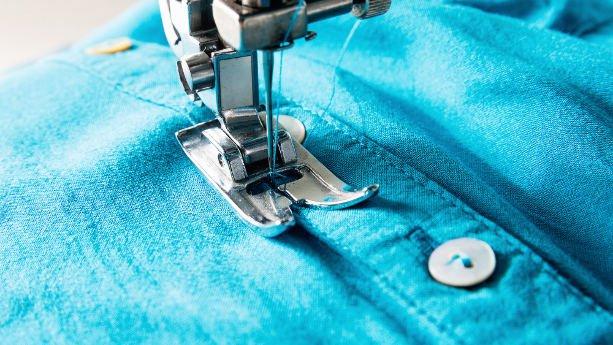 The time is ripe for nearshoring apparel production closer to the U.S. market. Designers, retailers, brands, wholesale manufacturers and their suppliers are exploring how to increase Americas production and seize opportunities such as:
Proximity to consumers
Faster lead times
Order size flexibility
Reduced shipping costs
Supply chain resiliency
Improved visibility/traceability
Sustainability.
Nearshoring strategies play an important part in hitting key performance indicators (KPI) for total costs, profits and losses of goods — sourced, sold or unsold. New KPIs measure waste, greenhouse gas emissions and other lifecycle analysis (LCA) metrics, including environmental, social and governance (ESG) goals. Until recently, these priorities were on the radar but given less focus than cost per unit.
"Having an ability to do short production runs close to home will allow brands to make better decisions about inventory: How much do they buy in the beginning? When do they replenish? What to replenish?" said Carlos Arias, CEO, Denim Forward (DenimFWD), in this nearshoring-themed video.
Spain-based Inditex, which has honed a responsive nearshoring model, is consistently one of the most profitable fashion businesses in the world, with popular brands like Zara beloved by consumers.
Still, while the business opportunities seem clear, the path to building capacity and meeting demand has challenges. One is rapidly scaling up the number of skilled operators with ability to sew diverse styles and textiles with consistent high quality.
The Americas Opportunity
How strong is the nearshoring trend? McKinsey & Company conducted a November 2021 survey of chief procurement officers from 38 international brands and retailers. Seventy-one percent said they are planning to increase nearshoring operations. "Our findings confirm that dramatic change is underway. Half the companies surveyed have embarked on organizational transformations by revamping their sourcing and design processes, their ways of working and their commercial priorities," said McKinsey's article, "Revamping fashion sourcing: Speed and flexibility to the fore."
"For U.S. companies, Central America is highest on the list for future nearshore activities. Roughly eight out of 10 North American apparel players plan to increase their sourcing value share from this nearshore region," said McKinsey's report on the survey results.
Of course, it takes textiles to make apparel. A January 2022 Werner International report cited these examples of recent fiber, yarn and fabric manufacturing investment in the Dominican Republic-Central America-United States Free Trade Agreement (CAFTA-DR):
Unifi investing $80 million in polyester textured yarn facilities in North Carolina and El Salvador between 2021 and 2023
Honduras-based UTEXA spending $73 million on a new polyester filament and textured yarn facility in 2018-2019
Parkdale Mills announcing a $150 million new yarn spinning facility in Honduras and expansion of U.S. operations
Gildan investing $500 million+ in the past decade on U.S. yarn-spinning operations and acquisitions plus CAFTA-DR knitting, dyeing, cutting and sewing operations.
Under CAFTA-DR, if apparel is made from fabrics made of U.S. yarns or yarns indigenous to the region, the goods receive duty-free entry. The Werner report showed examples of how this duty-free treatment can make Honduran apparel — T-shirts to trousers, cotton or synthetic — less expensive than comparable products sourced from China, after freight, duty and insurance fees are added to the Chinese goods cost.
"The Western Hemisphere supply chain remained a key driver behind the industry's growth and remains a vital economic engine for the textile and apparel sectors. The U.S. textile industry has made a significant commitment to the region, with an anticipated $1 billion in investments in the CAFTA-DR countries this year alone, as a result of the ongoing supply chain crisis that has forced retailers and brands to reconstitute their supply chains out of Asia and nearshore and onshore more production," said David Poston, chairman, National Council of Textile Organizations (NCTO), in his "2022 State Of The U.S. Textile Industry" address. "We have $35 billion in annual two-way trade with the Western Hemisphere, which supports 2 million direct jobs in the entire supply chain." Poston also is founder and president of Palmetto Synthetics LLC.
Even with greater fabric availability, how will Americas producers scale capacity to meet demand? Building and automating full-package capabilities, from design to delivery, is important. 3-D design, CAD, product lifecycle management (PLM), enterprise resource planning (ERP), shop-floor control (SFC) and e-commerce integration are full-package-enabling solutions. They digitize and streamline:
Managing and sharing raw material libraries, concepts, styles, patterns, workflow, specifications and construction instructions
Pattern making, grading, marker making and cutting
Exchanging forecasts, purchase orders and advance shipment notices
Tracking production and shipments
Factory floor digitization is a competitive advantage for Americas supply chains. CGS BlueCherry® Shop Floor Control (SFC), the real-time production management system, is a powerful solution for training operators and maximizing plant productivity. With SFC, businesses can take their Americas needlework to the next level. "Companies will become more competitive, working with high-skill and multi-skilled operators to assure flexibility with style changes, small production orders and short delivery dates," said CGS Vice President of Manufacturing Systems, Mihaela Coapsi. "Overall quality of garments will immediately impact the cost of quality in balance with customer satisfaction."
Optimal Harmony of Humans, Materials and Machines
There is an evolution of materials, machinery and technology in Americas manufacturing, Coapsi said. When businesses digitalize processes, they reduce training time, motivate employees and increase efficiency. "Sewing skills can be improved only in a structured way using operator capabilities, the machine and machine handling," she said. "Training includes theoretical and practical classes and practice on machines. The evolution of fibers and fiber blends has led to more sophisticated fabrics. These materials require specific skills of operators, along with ingenious machinery attachments, to produce good quality garments. Digitization of processes allows reduction of training time with higher motivation of employees."
Armed with effective training, Americas operators will master the intricacies of handling and stitching a diverse range of fabrics, including modal blends and other eco-friendly textiles, into garments with varying levels of construction complexity. With the CGS BlueCherry SFC solution, sewing operators work with wireless touchscreen devices at their workstations. These devices display operator efficiency, including the individual operator's performance as a percentage of the standard. Many factories set a standard time and pace for finishing an operation based on industry standards and time-and-motion studies. In addition to knowing their personal performance in real time, operators can use the touchscreen to view work instructions in a PDF document or video, often in their native language. Also, big screen displays near production lines show safety measures, tips and other metrics depending on the factory owner's configuration and preferences. Overall, SFC technology helps ease and speed up the learning curve so that operators — and ultimately entire factories — start producing and earning more, sooner.
"SFC provides the ability for operators to review a video of the working method at the operator's pace. This brings many benefits," said Coapsi. "There is cost reduction for training of existing and new employees. It's highly motivational for every operator to perform better and increase efficiency along with earnings. New operators will learn faster and can work on production lines earlier using professional learning curves."
Digital Processes to Speed Training, Production, Shipments
Production management technology is a key character in the digitization chapter of nearshoring's story. "Digitization of the supply chain has emerged as a vital element of success, enabling speed and flexibility, both in analytics and in process," the McKinsey article said.
Transformational technology and advanced manufacturing are central to DenimFWD's strategy to help connect the dots between creative designers, innovative brands and their target consumers. The apparel company aims to accelerate manufacturing timelines while reducing wasted energy, materials, water and resources. "We are really looking to make this industry more sustainable and more consumer responsive," Arias said in his keynote presentation at the 2021 Kornit Fashion Week L.A. + Industry 4.0 event. "We believe those two elements are extremely critical in how we are going to be able to survive and to thrive in this industry."
Whether it's SFC, PLM or the latest digital printing and garment dyeing solutions, technology will play a pivotal role in Americas nearshoring growth. Ultimately, investment in the region will benefit all stakeholders, including material suppliers, operators, supervisors, quality assurance managers, plant managers, factory leaders/owners, wholesalers, brands, retailers and customers. Advantages include:
Scaling up skilled sewing on fast-changing, diverse styles
Increasing factory efficiency
Speeding time to market
Reducing off-standard time
Improving operator morale and motivation
Ensuring on-time shipments
Reducing carbon emissions and waste
"If phrases like traceability, circularity, forced labor, slave cotton, green manufacturing, sustainability, carbon footprint and fair labor practices are entering a sourcing decision-making-process, then factoring them into the re- or near-shoring calculation is essential," said Jim Borneman, editor in chief, Textile World magazine, in his article "U.S. Textile Reshoring: It's Complicated." "The challenge of considering non-monetary factors in a costing model has always been an issue of the product's total cost — even valuing the cost effect of sustainability in a pre-COVID sourcing world or time-on-the-water as a cost of speed-to-market."
For those up to the challenge, there is much to gain.
Does your business want to build a stronger Americas supply chain? Contact CGS today to learn about how our BlueCherry® Shop Floor Control real-time production management system can support your business objectives.
Kathleen S.C. Heberger, Responsible Research & Writing LLC, is a writer and researcher specializing in business technology and manufacturing trends. She covers fashion industry IT, advanced materials and supply chain issues.