Technology & Sustainability: Beating the Heat & Competing with Supply Chain Technology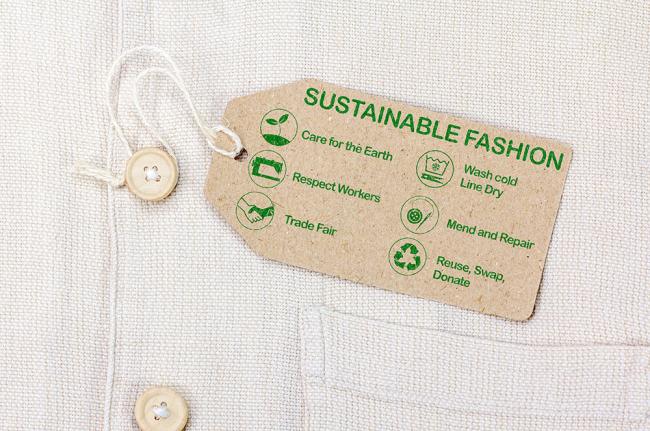 It's one of the hottest summers on record, and consumers want to know not only how to beat the heat, but also how they can influence climate change action with their purchasing power.  Brands, too, are looking to do their part.
To answer these calls, companies have embraced initiatives like recyclable packaging and sourcing materials like organic cotton. To combat such an existential problem, however, processes throughout the supply chain must be reinvented, starting with investments in technology solutions that improve supply chain visibility. With a more transparent supply chain, brands can advance two crucial elements of sustainability: efficiency and accountability
EFFICIENCY
Over the last decade, the supply chain has grown increasingly complex. What was once quite linear has become a network of interlocking chains that spans the globe. Suppliers have suppliers who have suppliers, so, without effective communication and data sharing, inefficiencies quickly arise. Yet, many companies in the apparel and fashion industry are still using outmoded methods such as email, phone, and even paper for critical processes like orders, invoicing, and inventory management.
Such inefficiencies create waste, which is a detriment to the environment as well as a company's bottom line.
For example, overproduction can happen when there is a lapse in communication between the buyer and supplier about consumer demand, or if a design is changed after going to production. This doesn't just use up unnecessary time, effort, and costs, but also carbon-emitting energy and raw materials that go into producing goods that may never reach a customer's hands. In the worst scenarios, scandals have erupted as some fashion companies burned surplus goods.
Supply chain management software can help avoid wasting materials by providing insight into consumer demand, streamlining communication between brands and suppliers, and collecting data on shop floor activities.
Furthermore, the benefits of improving efficiency reach beyond going green. With greater visibility of the process, from the acquisition of raw materials to sales on the retail floor, brands can reduce operational costs, maintain quality control, and collaborate more effectively with their partners.
ACCOUNTABILITY
Moreover, supply chain transparency is essential to maintain and demonstrate accountability  – another pillar of sustainability.
Consumers are more interested than ever in knowing how products are being made. The 2021 Global Sustainability Study by Simon-Kucher & Partners revealed that over 85 percent of respondents across the globe had changed their purchasing habits over the last five years to be more sustainable.  Over a third of those surveyed would pay more for sustainable products.
To effectively respond to this shift in consumer behavior, companies require tools that ensure their goods are being produced responsibly and ethically. State-of-the-art technology like supply chain management software collects data and tracks processes, making possible the transparency that customers are asking for.
By demonstrating accountability and commitment to ethical sourcing, companies can ensure brand loyalty and gain a competitive advantage by establishing themselves as leaders in the industry.
Attraction, an apparel company and CGS partner, for example, found that its customers responded well to its sustainability efforts. Its line of sustainable apparel, Ethica, was successful despite the pandemic, while sales from its souvenir apparel line, Initial, struggled as tourism dipped.
"Ethica is made using ethical material, but it's also produced in an ethical environment for the workers," Sebastien Jacques, co-owner and vice president of business development at Attraction, told CGS in its annual report on sustainability and technology, "Fortune Favors the Bold."
 "Our customers are not just buying the brand for the brand; they are buying the values that come with it," he added.
SOLUTIONS
Supply chain visibility is now possible, and even simple, thanks to tech advancements. Technology, like CGS's BlueCherry® Enterprise Software, helps companies become more efficient, produce less waste, and use less energy.  With such platforms, communication along the supply chain is clearer. Therefore, sourcing is more transparent, so brands and consumers can track where exactly materials come from and whether they are produced ethically.
With improved supply chain visibility, brands can address pressing sustainability issues and do their part, as they must, according to Edward Hertzman, Founder and President of Sourcing Journal.
"Investing in sustainability is not a 'nice to have," he told CGS in "Fortune Favors the Bold." "It's going to be essential for their business."
Looking for more information on how to improve supply chain visibility? Visit our BlueCherry Suite page to learn more about how technology can support your company's sustainability journey.