Top 10 Twitter Influencers to Follow if You're a Chief Learning Officer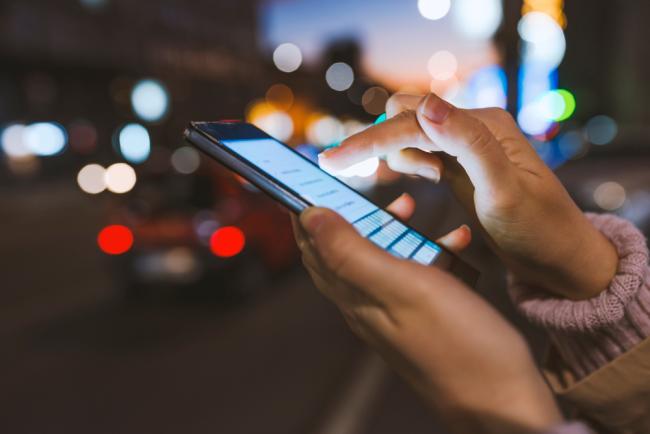 Learning and development are no longer optional investments. For the modern enterprise, L&D plays a critical role in retaining and developing a valuable workforce. But, there's a huge gap in perceived value between employees and execs.
According to Gartner, only 34% of executives believe that L&D impacts business outcomes. Compare that to what LinkedIn's 2018 Workforce Learning Report says: a whopping 93% of employees would continue working with a company for longer, provided it invested in advancing their careers through learning. In fact, the CGS 2019 Employee Training Scorecard Survey confirms this – apart from salary and regardless of age, Training & Development is the most important consideration for employees when they take on a new job.
To close this gap, we've compiled a list of ten influencers in L&D who are leading fresh discussions in what modern L&D and business operations should look like. Read their insights and learn more about ideas that can create buy-in from execs and employees today.
#1: Dan Rockwell, Founder at Leadership Freak
342K followers
A leadership influencer, consultant, coach, and the author of the highly recognized blog "Leadership Freak", Dan Rockwell walks the talk. He conducts practical, and inspiring knowledge sessions on learning, development, and leading.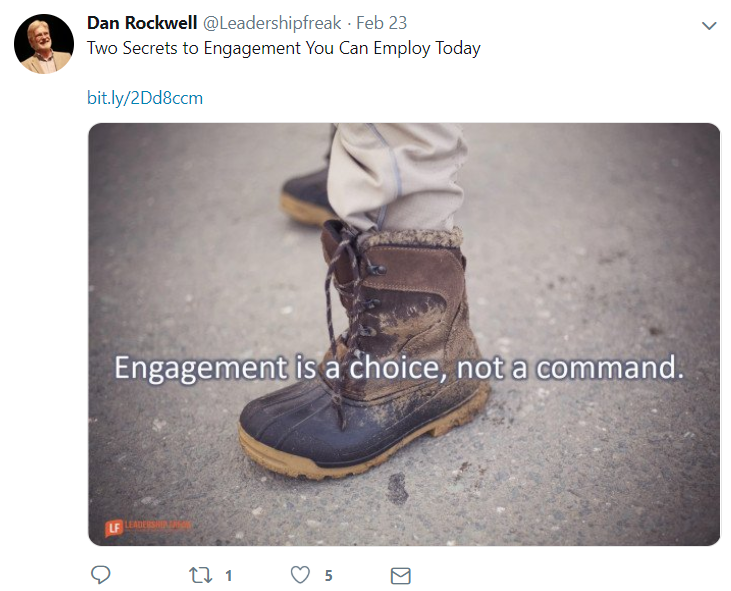 #2: Simon Porter, WW Vice President, NGA Human Resources
153K followers
Simon Porter, a leading influencer in the field of Cloud, Big Data, and IoT, helps organizations steer the human side of digital transformation by offering valuable insights and research to improve employee productivity and enhance employee engagement in the workplace.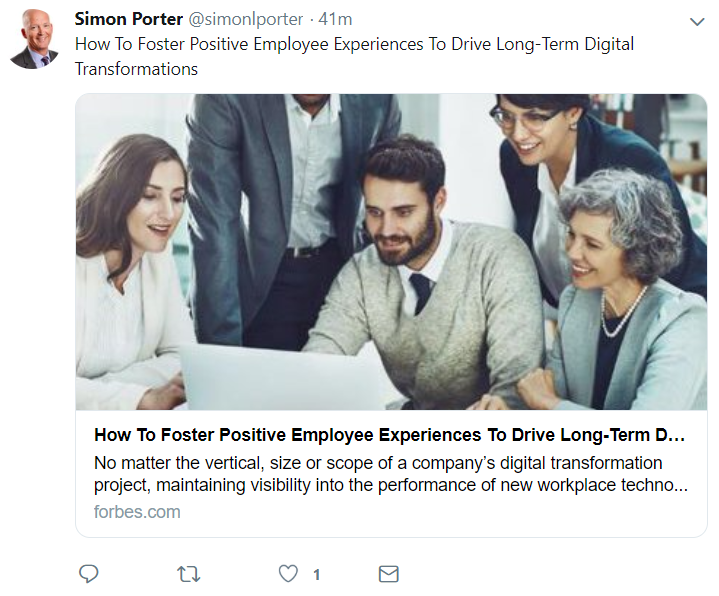 #3: Meghan M. Biro, Founder & CEO of Talent Culture
140K followers
Meghan M. Biro offers her keen insights as the host of the #WorkTrends live podcast. Her tweet chats are full of great, implementable ideas on topics like recruitment, talent empowerment and leadership. She helps her followers stay abreast of the latest revolutions in learning strategy for the modern workplace.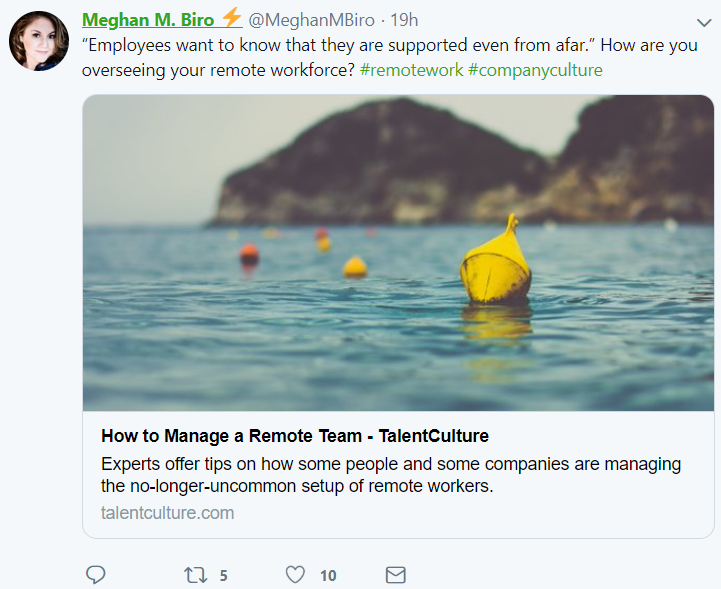 #4: Shep Hyken, Chief Amazement Officer at Shepard Presentations
117K followers
Shep Hyken is a customer experience evangelist and the author of over five business books, including the New York Times bestselling "The Amazement Revolution." Hyken helps organizations create fulfilling employee and customer experiences through continuous training.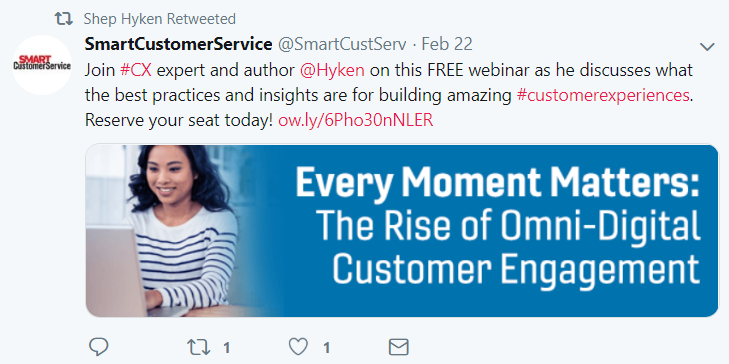 #5: Jane Hart, Founder of Centre for Learning & Performance Technologies
33K followers
Jane Hart brings over 30 years of experience to her discussion on learning trends, technologies, and evolving workplace culture. She helps organizations weave ongoing learning and development into their core values and daily functions. She also shares invaluable ideas from her organizations' website C4LPT (Center for Learning & Performance Technologies).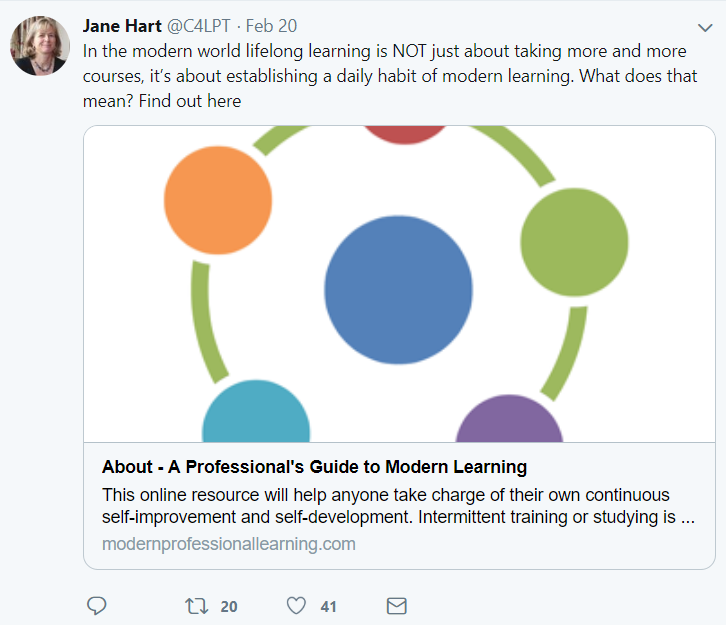 #6: Dr Jane Bozarth, Director of Research, The eLearning Guild
16.9K followers
Dr. Jane Bozarth is an award-winning, internationally acclaimed training practitioner, speaker, and author. Her Twitter feed offers valuable insights on career growth for learning and development practitioners. She also participates in regular Tweet chats with other professionals from the L&D domain as @Lrnchat.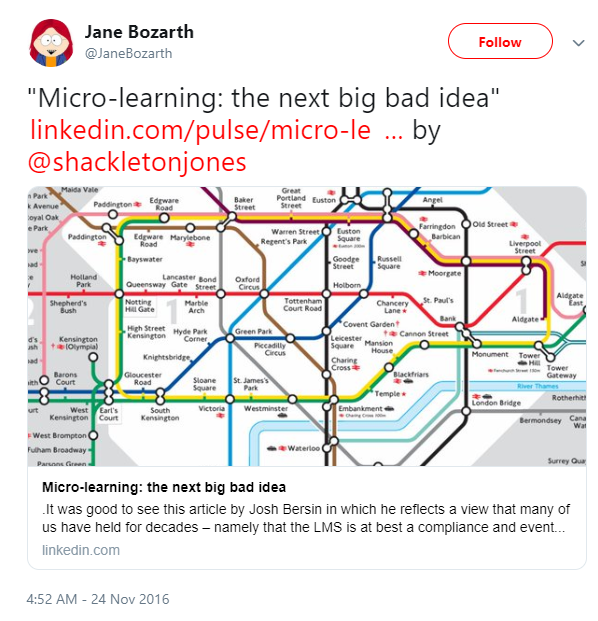 Disruptors in Learning & Development
#7: Dan Pontefract, Founder and CEO, The Pontefract Group
9.5K followers
Dan is a leadership strategist, author, and in-demand keynote speaker who offers shrewd strategies that help organizations improve their work culture. His solutions are targeted towards creating greater employee engagement, productivity, and efficient thinking.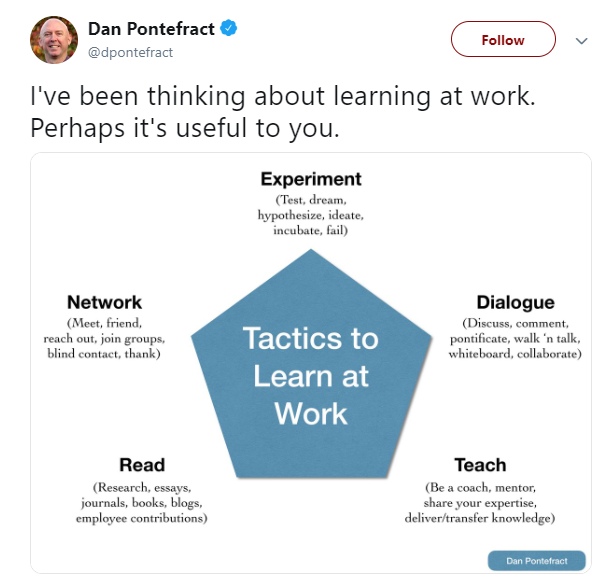 #8: Marcus O'Donnell, Director of Digital Learning at Deakin University
2.3K followers
Marcus currently leads digital innovation and support in the Deakin Learning Futures Unit. He is specialized in the field of experimental pedagogy and designs authentic learning environments. He is a strong proponent of mindful and resilient education and the development of digital literacy in the workplace.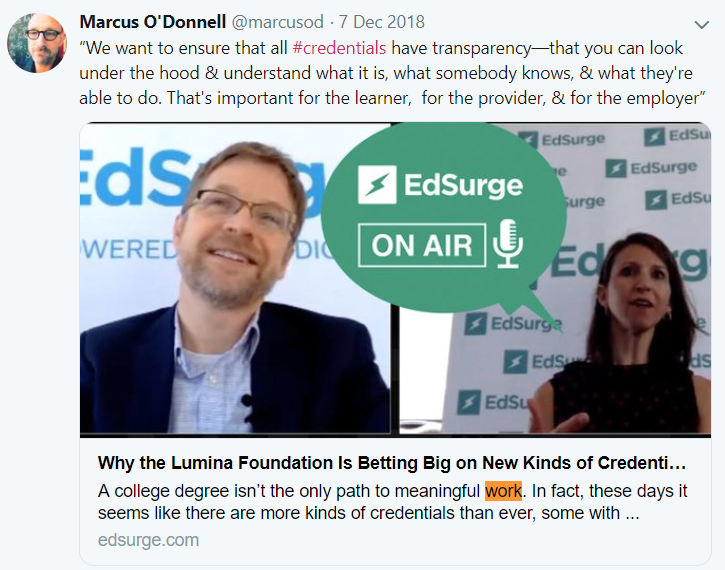 #9: Morgan Evans, Organizational Design Consultant
3.1K followers
Morgan Evans runs her own consultancy out of New York City where she helps organizations manage complex challenges by designing effective learning-oriented processes. She helps organizational leaders develop a leadership style that fosters a culture of learning and development that promotes effective feedback and sustainable progress.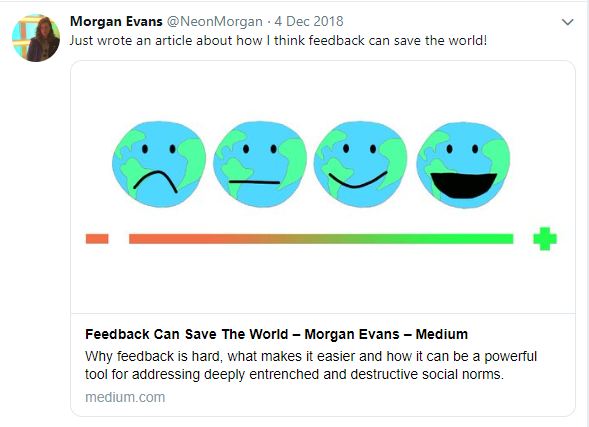 #10: Danielle Campbell, Head, Americas Digital Learning Services at Adobe
253 followers
Danielle Campbell is an exceptional business leader with over 20 years of experience leading enablement functions in technology organizations. She is an expert in the field of customer-centric learning and development who shares insights promoting best practices for "Customer Success".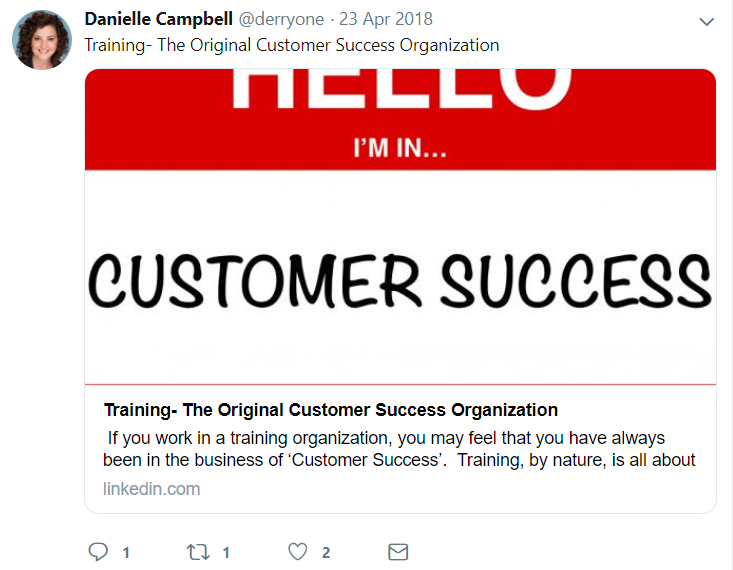 Additional resources: