Top 4 Things to Consider When Selecting an EDI Solution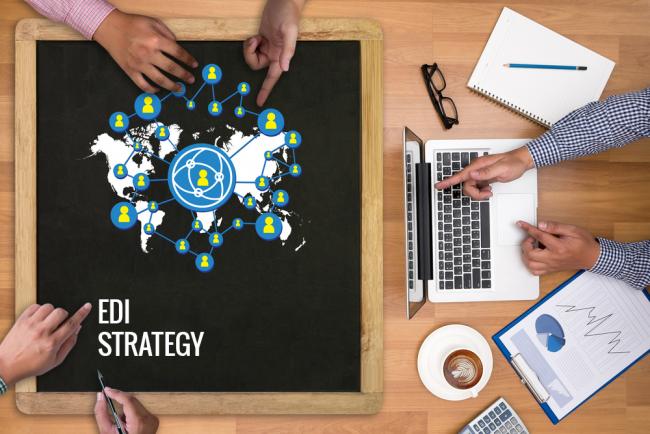 In today's omnichannel retail industry, where automation is the law of the land and efficiency is king, retail suppliers and fashion brands are constantly seeking the smartest supply chain management systems to help automate and streamline their distribution activities.
Electronic Data Interchange (EDI) is the leading solution for automating business to business data exchange for retail and business partners. According to research conducted by Supply Chain Insights and presented in the report "EDI: Workhorse of the Value Chain," comprehensive adoption of EDI leading to completely hands-free order processing can decrease a retailer's order-to-shipment cycle by 50%.
In fact, as increasingly more systems move toward digital automation, EDI has become a requirement for suppliers desiring to do business with a large share of retailers, because it enables companies to fully integrate complex business processes and accelerate speed-to-market.
While most large retail suppliers use EDI to manage a wide range of their business information, many still have questions around choosing the best conversion and exchange system that is right for them.
Transitioning to an omnichannel retail experience is not an easy task, and not all EDI partners are created equal. EDI is not a one-size-fits-all solution, especially since many retailers employ their own unique set of processing rules.
For those supply chain managers who are choosing EDI for the first time, or for those considering switching to a new system, here are the top four things to consider when selecting an EDI partner that can put your business on a successful path.
1. Should You Choose Managed Services or In-House EDI?
As you evaluate EDI solutions for your company, one of the first choices you will need to make is whether to set up an in-house model or enlist the expertise of a managed EDI service provider.
Ultimately, you will want to choose the solution that lowers your total cost, while streamlining business processes and increasing productivity. To decide which approach works best for you, let's look at the differences between the two options:
A managed EDI service provider coordinates and assumes responsibility for providing all the major components necessary for electronic data interchange, including the translation hardware/software, managing the communication network, mapping, IT and technical support. In a managed EDI setting, the company need only provide someone to manage the software.
Items such as networking equipment, servers, operating systems, licenses, maintenance contracts and the personnel to maintain them are included in the managed EDI service model.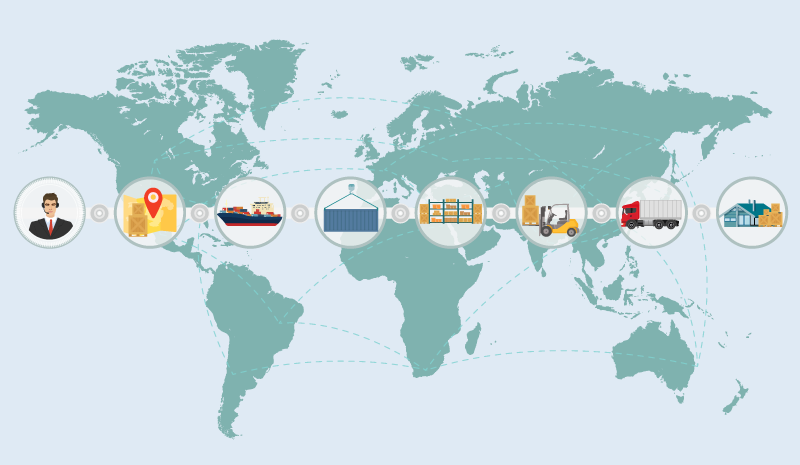 In a do-it-yourself environment, your company is responsible for managing all of these components-- software, hardware, staffing and management of an IT service. It is important to weigh whether your company has the time, money and human resources required to make EDI an effective part of your business operations, or if it makes better sense to outsource these services to an expert partner. 
If your company decides to manage these services in-house, it is responsible for providing the software needed to reconcile EDI documents with your trading partners, and although EDI is a standards-based solution, it is almost certain that documents will be slightly different for each trading partner since processes vary between businesses.
A full-service, managed EDI provider enables a company to consolidate resources, increasing efficiency, accuracy, compatibility and congruity, ultimately saving the company money and time.
2. How Effective is the EDI's Network and Reach?
The difference between high- and low-quality EDI services can be the difference between a good and bad supplier score, excellent or poor retailer relationships and much more.
In our recent survey, 84% of respondents said that they use EDI to transact with their retail partners. Therefore, when choosing an EDI service provider, it's important to select a partner whose data exchange system has integration with a majority of the retail partners already and, further, the capability to support new partners.
Also, the volume of a retailer's business can jump from just a few transactions per day to literally hundreds overnight. Can the EDI software perform under that kind of pressure?
Finally, evaluate the EDI's value added network (VAN), the system of gateways and routers that connects the EDI data sender with the receiver. While there are about 150 EDI partners in North America, only a few manage their own VANs. EDI systems with their own VAN have total control over transmission routing, system stability, data security and other integrity issues. Aligning with a partner that controls its own VAN goes a long way toward ensuring your EDI functions effectively when you need it.
3. Integration of EDI with Your Business
One of the main components for delivering a strong omnichannel experience is supply chain management. Integrating EDI with the business often highlights opportunities to streamline the business process and reap further benefits.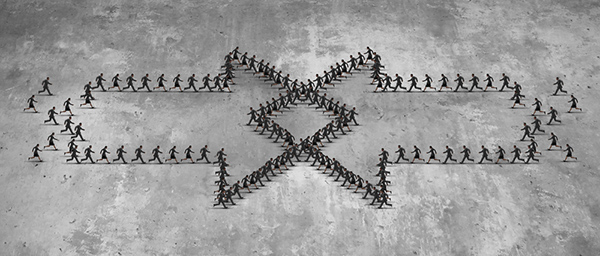 A fully integrated EDI approach should not only strengthen your retail partners, but also, include a downstream system that delivers a seamless exchange of information to other operations, such as accounting, eCommerce, warehousing/3PL shipping, logistics and manufacturing.
Retailers, especially large players that do business with a vast number of suppliers, continue to rely on EDI because it standardizes the transactions with their many partners, cutting down on miscommunication, human error, incorrect shipments and other mistakes that can cost the company money and eat into already-thin profit margins.
Also, keep in mind that data required by business partners and EDI standards must be "mapped" onto the data contained in existing systems. These same tools should minimize barriers and complexities, while speeding the integration process and reducing the cost of custom development.
When choosing the best data exchange software to fit your company's needs, retailers should therefore consider the following:
1. How well does the EDI systems integrate with existing corporate applications?
2. Scalability: Do the any-to-any conversion tools ensure connectivity and collaboration across the entire business and partner enterprise?
3. Based on your staff's technical expertise, does the EDI partner have a strong customer support system to help instruct and troubleshoot?
4. Superior Customer Service
When choosing the right EDI partner, customer support should be a critical part of that evaluation. After all, what good is a supply chain management system that costs more time trying to troubleshoot than the time it saves the supplier?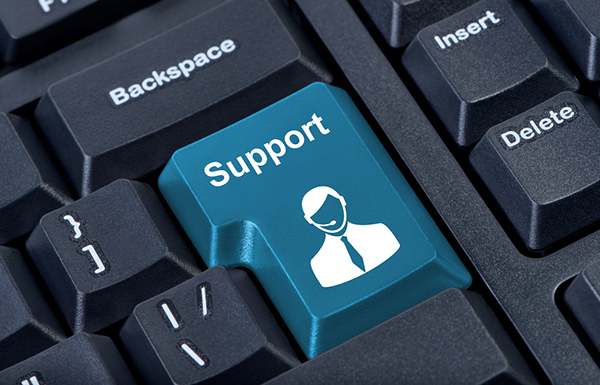 Availability and flexibility should be the cornerstones of a strong customer support team. Look for an EDI with customer service solutions that are comprehensive, hand-in-hand and not one-size-fits-all. Retail suppliers have systems that work around the clock, so its support team should as well -- 24 hours, 7 days a week, 365 days a year, via voice, live chat, email and social media.
The customer service specialists should be highly knowledgeable problem-solvers who work as your company's partner, like they are part of your team!
---
As new technologies emerge and are integrated into supply chain management processes, it's important that suppliers continuously evaluate the role and the effectiveness of the entire supply chain system.
In a world of constant change, EDI provides the foundational technology that, when combined with other collaborative commerce capabilities available today, provides the compatibility, integration and seamless exchange that enables dramatic strategic benefits.
For companies that seek to increase their competitiveness and revenue growth through automation, choose a full-service managed EDI service that provides powerful integration, superior reach through an extensive partner network, and first-class 24/7 customer support.