Top 5 Skills Needed for Digital Transformation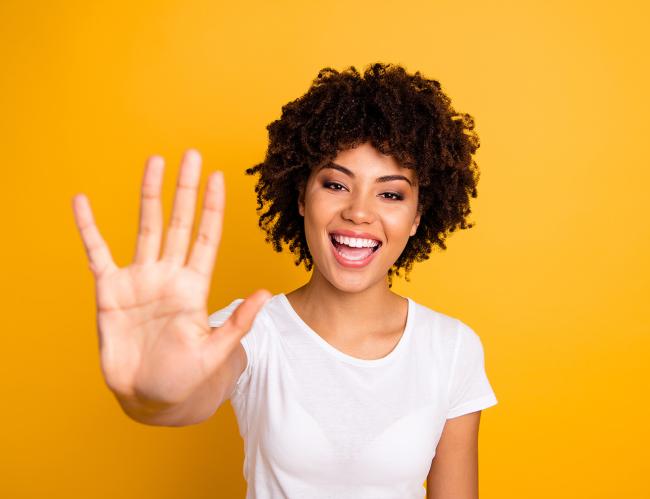 If you follow the CGS blog, you know that we have often written about the importance of Digital Transformation (DT) in the Fashion and Consumer Goods industries. Many business leaders  realize that DT is, in fact, the future of business. This belief is bolstered by a study from Mordor Intelligence that projects the value of the global digital transformation market to grow at a compound annual growth rate (CAGR) of 17.5% to nearly $2.75 trillion by 2026.
Even before the pandemic, many industry executives recognized the need and began taking action to digitalize their design/development, supply chain, retail, and most other critical business processes. For many, this involved developing new online and direct-to-consumer sales channels and fulfillment capabilities to capture exponential growth. Massive disruptions forced others to improve supply chain collaboration, transparency, and relationships. Some delved into more robust analytics to better understand and capture rapidly changing consumer demand. Regardless of the path taken, fast and furious industry changes have driven record adoption rates of many technologies once considered discretionary.
The many challenges of the past few years have made it clear to all that DT is a prerequisite for success today. In its 2020 Global Digital Fluency Study, Accenture stated that "digital transformation has been a priority for companies in recent years, with talk about managing change, equipping workers with digital skills and moving to the cloud. Today, this move is no longer an aspiration. Being digital has become an imperative for survival". Thanks to the pandemic and the business challenges that have followed, once 10-year transformation plans were suddenly compressed to 10 months or less.
We must, however, remember that effective business transformation is not just about adding technology but changing how the business operates. So, digitally transforming an entire enterprise isn't so quick and easy. But developing some essential personal and organizational skills can significantly improve success rates and streamline your time to benefits.
According to a report by the business technology news website ZD NET, the skills that most contribute to a successful digital transformation journey are:
Digital Fluency
Data Analytics
Digital Marketing
Cybersecurity
Leadership 
Following are some insights on these skill sets and their importance to DT success.
Digital Fluency
Today's workers need to have a basic level of digital skills to implement and benefit from DT projects. Depending on their roles and your business focus, the required skills could be as simple as using word processing and spreadsheets, navigating apps, or understanding cloud computing. To master more specific technologies, you will likely need to conduct or sponsor substantial workforce training programs.
While this comes as no surprise, the fact that these skills are needed company and enterprise-wide represents a challenge for many organizations. Sure, middle management and IT folks probably have the confidence to use new technologies. Still, this fluency is less likely among the folks that populate your product, production, fulfillment and supply chain teams. It should also be noted that the need for digital fluency only increases with executives. They must encourage adopting these skills and ensure buy-in and compliance with all digital initiatives.
Data Analytics
One of the many advantages of DT is that it makes substantially more data available to business leaders and decision-makers. While having access to more data is excellent, expert analysis is needed to enable companies to turn vast amounts of data into actionable conclusions that create business benefits. Data analysis expertise is essential to an organization's successful digital transformation. So important that the U.S. Bureau of Labor Statistics projects employment of data scientists to grow by 36 percent from 2021 to 2031, much faster than the average for all occupations.
Most think of data science as using data to find or best serve customers. But it has expanded far beyond the use of math. Today's professionals are unlocking new ways to benefit from companies' massive data sets using emerging technologies such as cloud computing, artificial intelligence (AI), and machine learning.
Digital Marketing
Marketing skills have always been essential to reaching customers and ensuring the financial success of products. While you may not have expected marketing to be among the list of the most needed DT skills, the fact is that most of today's marketing is digital. According to emarketer.com, consumers' use of digital media (vs. traditional) is skyrocketing from 49% in 2017 to an expected 64% in 2023. Digital ad spending rose 17% in 2021 to reach $333 billion globally.
This means that skills like ecommerce, search engine optimization (SEO), email and social media marketing are critically important to product promotion, generating consumer demand, and effectively using customer feedback.
Cybersecurity
As consumer goods retailers, brands and distributors become more digitally connected to global supply chains and customers, the risk posed by cyberattacks increases. Far too often, companies are either unaware of or neglect the realities of this component of DT. With an increasingly distributed workforce, growing reliance on the cloud, and rapid transformation, companies need to proactively manage this risk by hiring  in-house or outsourced security operations experts.
It's clear that cybersecurity has a critical role in DT. Consulting firm McKinsey said, "Every aspect of the digital enterprise has important cybersecurity implications". They further explain that, when creating more digital customer experiences, companies need to better manage fraud prevention, security, and product development. When adopting data analytics, they must identify risks created by data sets that include sensitive customer information. And, as companies apply process automation, they can mitigate security weaknesses by working with DevOps teams.
Leadership
With the four previous capabilities being essential to DT success,  we must remember that company culture is the largest barrier to DT. Culture can significantly impact employees' perception of change, and an unresponsive culture can circumvent your transformation.
Because company culture can be tough to change, the success of such change is largely dependent on company leaders. DT is an extensive, expensive, and time-consuming investment that most certainly requires a strong leadership presence.
Leaders need to have a wide range of skills to create the significant change needed to achieve meaningful and lasting transformation. In addition to the strategic thinking required to devise and promote DT, specific soft skills are also critical to success. An udemy blogger summarized these soft skills as cultivating a growth mindset, prioritizing communication and influence, navigating innovation and change, and effectively collaborating with other leaders and across teams.
The effective leader will need to demonstrate all of these skills, and more, to accomplish the successful business transformation.
Looking to launch or accelerate your digital transformation?
CGS BlueCherry brings the technology and capabilities you need to digitally transform your business. From product design and manufacturing to order fulfillment and sales, the CGS BlueCherry® Suite is an end-to-end supply chain management solution that powers the digital transformation fashion and consumer goods retailers, brands and supply chains need to succeed into the future. The CGS suite of IT services provides the help you need to develop a winning plan, migrate, and manage the complete digital transformation process.
To learn more about CGS products and services, visit the website.