Dr. Jessica Baron, Ph.D. is a tech ethics consultant and writer and the president of Arista Consulting, LLC
Top 6 Biggest Challenges to Implementing AR Technology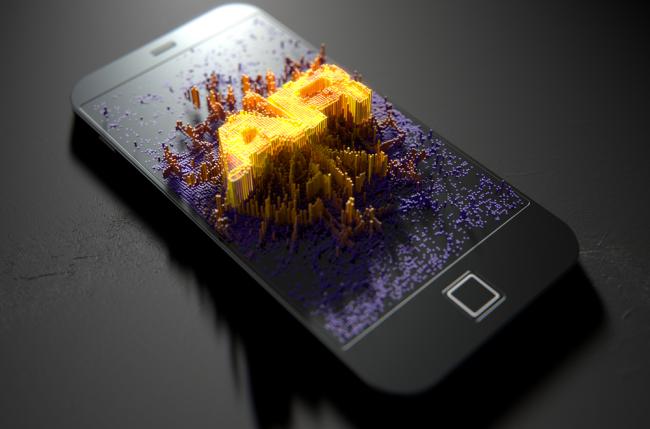 Companies are increasingly devoting financial resources to augmented reality (AR) technology. In fact, AR devices and services generated roughly $180 billion worldwide in 2020—and that number is expected to reach $340 billion by 2028.
Unlike virtual reality (VR), AR is not completely immersive. It is more of a merged or extended reality, overlaying simulated content onto the real-life environment, making it useful for everything from employee training to customer demos to customer support expertise and much more.
We recently polled 100 technology executives on their use of—and ambitions for—AR technology. While 58 percent of respondents said they're now devoting up to 10 percent of their current technology budget to AR (and 22 percent have allocated between 11 and 20 percent of budget), the survey also sought to understand what challenges executives face, or expect to face, in implementing AR technology.
 
6 Challenges to Implementing AR
In our survey, respondents were open to describing what they felt was primarily holding their companies back from engaging with AR to its full potential. Their answers can be grouped into six types of challenges:
 
1. Implementation Cost
By far the most common concern was the perceived cost of implementing the new technology, with 33 percent of respondents referencing financial constraints. Of course, there are multiple ways of implementing AR, all with different price points. Customizing an app may cost a few thousand dollars. But if a company needs a custom app built from the ground up with unique components, the price tag could run well into the six-figure range.
Take furniture retailer IKEA, for example. Their AR-powered app allows customers to shop their site, as well as to scan their homes with a smartphone to virtually display and determine how products will look before purchasing them. While the actual price IKEA paid is unknown, analysts have estimated a cost of $30,000 to $60,000 for the build and implementation, based on market rates for AR app developers.
 
2. Technology and Skills Gaps
Twelve percent of respondents expressed concerns over "talent and technological gaps." These gaps, and the fear of them, are common with any new technology. But as the second-most cited concern, it appears that executives need more guidance on training, use-cases, implementation and maintenance.
While 10 percent of executives were expressly concerned about staff skills and generational learning curves, this is actually a place where the technology itself, AR, can help. It can be used to upskill a workforce, even remotely, making companies more resilient to future disruptions.
Companies offering AR tools have the opportunity to convert users by frontloading education and demonstrations, so executives can see clearly how augmented reality can benefit their bottom line.
 
3. Resource Scarcity and Competing Priorities
Executives struggled to find ways to devote already scarce financial and human resources to the implementation of AR. It takes time to train and/or recruit workers to operate complex systems, making executives weary of diverting time and talent away from what already works or other plans in the pipeline.
"At the moment, [AR is] not in the focus. We have other priorities that we are currently aiming to get control over before we are able to explore the benefits of AR in our use cases." – Director of a European company in the Educational Services, Software, Professional Services sector
The key here is to educate executives on the functions of the technology and how it helps them achieve their operational goals, rather than compete with them.
 
4. Management Buy-in
Justifying the adoption of AR to management felt like the biggest hurdle to 11 percent of respondents. Luckily, there are now success cases in nearly every industry, showing improved customer experiences and dramatic impacts on staff productivity using AR (see Boeing's AR training success for just one example).
The good news is that only 8 percent of those polled were primarily concerned about ROI. As more companies adopt the technology, its success across the value chain has helped more managers solve and champion the cost-benefit equation.
 
5. Cybersecurity and Regulatory Concerns
Despite excitement about the possibilities of augmented reality, some executives feel that "Regulations aren't enough" at the moment. Five percent of those polled were concerned that policymakers and AR developers have not done enough to address data privacy, copyright and liability concerns. But while ethical challenges will emerge, businesses and governments will need to cooperate to address them.
 
6. Perceptions of the Technology
A few respondents mentioned that AR simply doesn't apply to their business model or is still "a gimmick." But as AR Insider has recently discovered, a growing number of people are using mobile AR for the first time and reporting high levels of satisfaction with the technology. Combined with data on AR's contributions to productivity, collaboration, the utilization of scarce resources, controlling labor unit rates and even minimizing accidents, it's becoming much easier to see the benefits of joining the early majority of adopters.
 
Augmented Reality Is More Important Than Ever
Pandemic-related concerns and social distancing have opened the door to new tech solutions, and AR has become crucial in helping businesses cope. Our survey found that 25 percent of executives mentioned the potential for employee training as one of the most important uses of AR technology, while 95 percent agreed that AR solutions can help organizations better keep up with rising customer expectations.
"We could take advantage of our customer-facing applications to give them an entirely new and interactive experience vs talking to someone over only a phone." – VP of a North American software company
Among those polled, 91 percent of executives agreed (13 percent strongly) that AR is helping organizations "focus on improving service operations during COVID-19." But just 27 percent of organizations have managed to increase their spending on AR technology.
Despite the skepticism and financial constraints preventing companies from investing in augmented reality, the technology's role in safe workplace training, delivering expert knowledge immediately and at a distance, and its potential to improve the customer experience will likely have companies reconsidering some of the currently perceived drawbacks in the near future.   
You can find more information on AR solutions, such as our Teamwork AR™ technology, and its various applications right here on our website.
Dr. Jessica Baron, Ph.D. is a tech ethics consultant and writer and the president of Arista Consulting, LLC