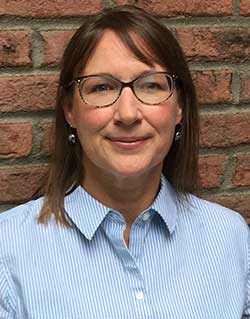 Kathleen S.C. Heberger, Responsible Research & Writing LLC, is a writer and researcher specializing in business technology and manufacturing trends. She covers fashion industry IT, advanced materials and supply chain issues.
Training for Your Supply Chain 'Iron Man'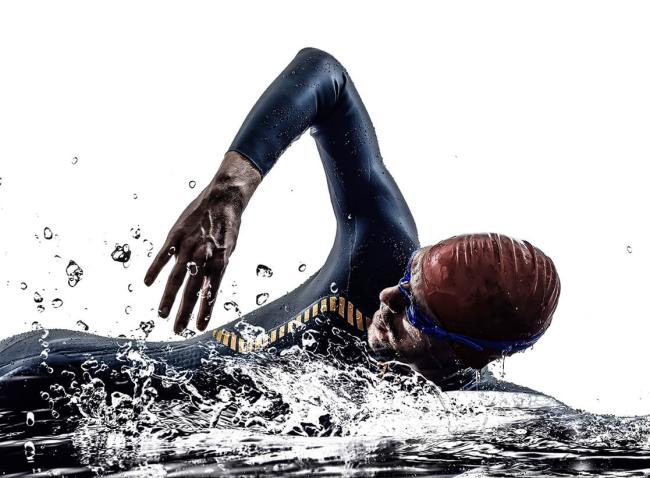 It's a historically challenging time for global supply chains. There are constant changes, financial pressures and complex retail fulfillment requirements. Businesses are working to deliver high-quality products and strong customer service, with increased supply chain transparency for key stakeholders. Factories, suppliers, brands, retailers, even governments, need better information, faster, in order to make decisions.
"It's important be an actor, not a spectator, not a business left wondering, 'What happened?' " said Fernando Moncayo, co-founder and managing director, Inspectorio, at the Sourcing Journal Fall Summit. Inspectorio provides technology for digitizing quality and compliance programs and is a strategic partner of  CGS BlueCherry® Shop Floor Control.
Moncayo said technology adoption is not an option but a necessity. He likened digitizing supply chains to training for an IRONMAN® event. It doesn't matter exactly how or where you start training, he said, but it is imperative that you start somewhere. For example, some companies might focus their "training" plan on process standardization, reducing stand-alone spreadsheets, phone calls and emails killing cycle time and causing errors. For others, the muscles to build are supplier relationships. Or cost overruns might be the fat to burn.
"This isn't about going a mile. It's a marathon," Moncayo said. "You can be a good swimmer, but then you've got to strengthen your legs, too."
Shared Pain Points
For businesses of all sizes, supply chain issues are top of mind. Traceability and sustainability are major concerns, yet "nobody knows what to do," Moncayo said. A lot of retailers and brands struggle to receive accurate and timely information from suppliers on production status, incurring costs, losing time, lacking ESG compliance standardization. At the same time, suppliers and factories often try their best to keep customers informed, but because they lack an automated operating system to share their information, they drain precious resources on manual time-and-action calendar reporting.
At this very moment, at hundreds if not thousands of apparel factories globally, redundant inspections, data collection and reports are being generated — in some cases on the same styles, same factory conditions, same vendors. Yet the results remain stuck in silos, making it impossible to collaborate effectively. Amid the inevitable urgency to "get the next PO out the door," supply chain partners are missing out on a key opportunity to streamline, Moncayo said. Instead, they repeat the whole inefficient cycle.
A New Paradigm: Share and Share Alike
There are solutions to this problem. A collaboration technology platform such as Inspectorio's, combined with the granular plant-floor visibility of CGS BlueCherry SFC, gives all supply chain partners an automated, standardized approach to sharing accurate, real-time production information. "If you don't share data, you don't get data," Moncayo said.
CGS BlueCherry SFC collects internal data at the factory level for manufacturers and suppliers, leveraging smart devices at workstations within the plant. Operators, supervisors, maintenance and management all benefit from instant access to information tailored to help them do their jobs. Inspectorio's platform takes this data seamlessly from BlueCherry SFC, organizes it, mines it for trends and delivers findings to external customers and stakeholders. For example, it provides milestone-level data in dashboards for retailers and brands.
The combined solutions offer a powerful win-win. BlueCherry SFC benefits include:
double-digit efficiency improvements
increased operator empowerment
decreased costs
less work in process (WIP)
automation of order status updates
visibility to prevent bottlenecks, balance lines and manage quality.
Inspectorio advantages include:
artificial intelligence (AI) analytics
deep supply chain visibility
automated reporting
alignment of QC, tracking and compliance processes
collaboration.
By collecting, crunching and delivering the right information to keep decision-makers informed, these integrated solutions expose signs of supply chain troubles — and opportunities — early, enabling businesses to respond quickly.
Is your business "Iron Man ready"? Or do you have doubts about your fitness? Most days in retail feel like a bruising competition. But as any weekend warrior knows, only ongoing training builds endurance, keeps you in the race and enhances success. By toning up those soft spots, trimming the fat and speeding up your performance, your odds of being a strong contender just went way up.
To learn more about how Inspectorio's partnership with CGS benefits your business, please visit inspectorio.com or CGS BlueCherry SFC. Or view our on-demand webinar: Inspectorio & CGS Partner to Transform the Factory Floor.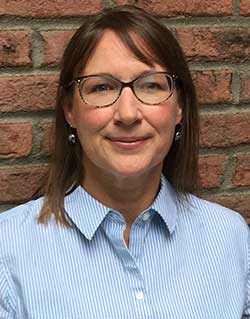 Kathleen S.C. Heberger, Responsible Research & Writing LLC, is a writer and researcher specializing in business technology and manufacturing trends. She covers fashion industry IT, advanced materials and supply chain issues.