Try Text-based Learning in Times of Change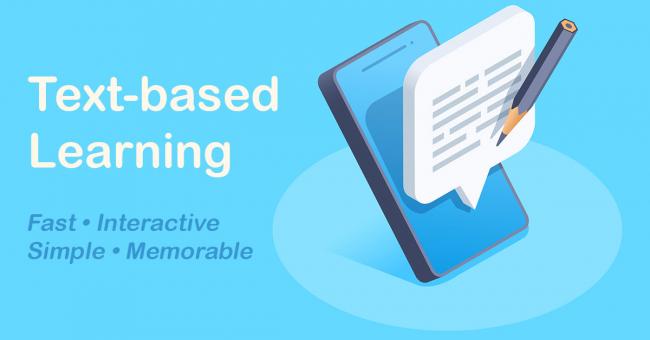 Technology has been a lifeline for many organizations and employees over the past year, and L&D is no different. From customer support to collaboration to education, the right technology at the right time can streamline and future-proof a company's operations from top to bottom even amid global disruptions.
In a recent webinar, Rob Lauber, former Chief Learning Officer at Fortune 500 companies like McDonald's, YUM! Brands and AT&T and now CEO/founder at XLO Global, LLC, and Doug Stephen, President Enterprise Learning division at CGS, discussed a few of the L&D technologies and innovations they see shaping the future of work.
Text-based learning is one such tool. Often overlooked, SMS learning can help you expand and reinforce your L&D program.
Text-based Learning
Text-based is one example of microlearning. Text message courses send an image, a ~1,500-character concept/explanation and interactive assessment every day over a set period of days or weeks. Simple and with excellent response rates, there's a lot to love about text learning:
Fast: Effective and engaging content that is easily digestible
Simple: Easier to build and assign courses
Accessible: No laptop, special app or lengthy video required
Measurable: Results are easily tracked
Lauber described it as an underutilized but effective tool. "There is nothing magical about it, other than leveraging a few good neuroscience principles around spacing and brevity," he said.
Text learning is a good way to:
Reinforce key concepts after previous learning sessions
Communicate about new products about to launch
Reach people daily to keep them informed (e.g., announcing the daily specials to servers in a restaurant)
Quick, punchy tips by text are a fast and effective learning vehicle. Lauber recommended a Listos California example on preparing for natural disasters. After signing up, you will receive tips over a few days to help you prepare for natural disasters before they happen.
Text-based learning is not ideal for every situation. It is not the best channel for skill-building or upskilling, for example. However, it is very good for mindset-building. You can use text learning for culture-building to remind staff of your company's driving principles, deliver diversity and inclusion learning (e.g., employee engagement group updates, events during Black History Month or Women's History Month), as well as other important notices and work tips.
Built-in Audience
One big benefit of text-based learning is the enormous built-in audience. Consider the following statistics:
18.7 billion texts are sent worldwide every day, not including app-to-app messaging
Phone users read more than 90 percent of text messages within three minutes of receipt
The average response time for a text message is 90 seconds, while email's average response time is two days
According to Finances Online, 90 percent of people in the U.S. prefer to receive SMS over calls
In the general mindset, while everyone is too busy to take a course, no one is too busy to answer a text. Text learning puts training in your users' hands—and minds—anytime they have their phone. It empowers staff to learn quickly and effectively in smaller chunks.  And if you have a distributed work environment in which broadband connectivity is a challenge, texting is an easier way to reach the most people.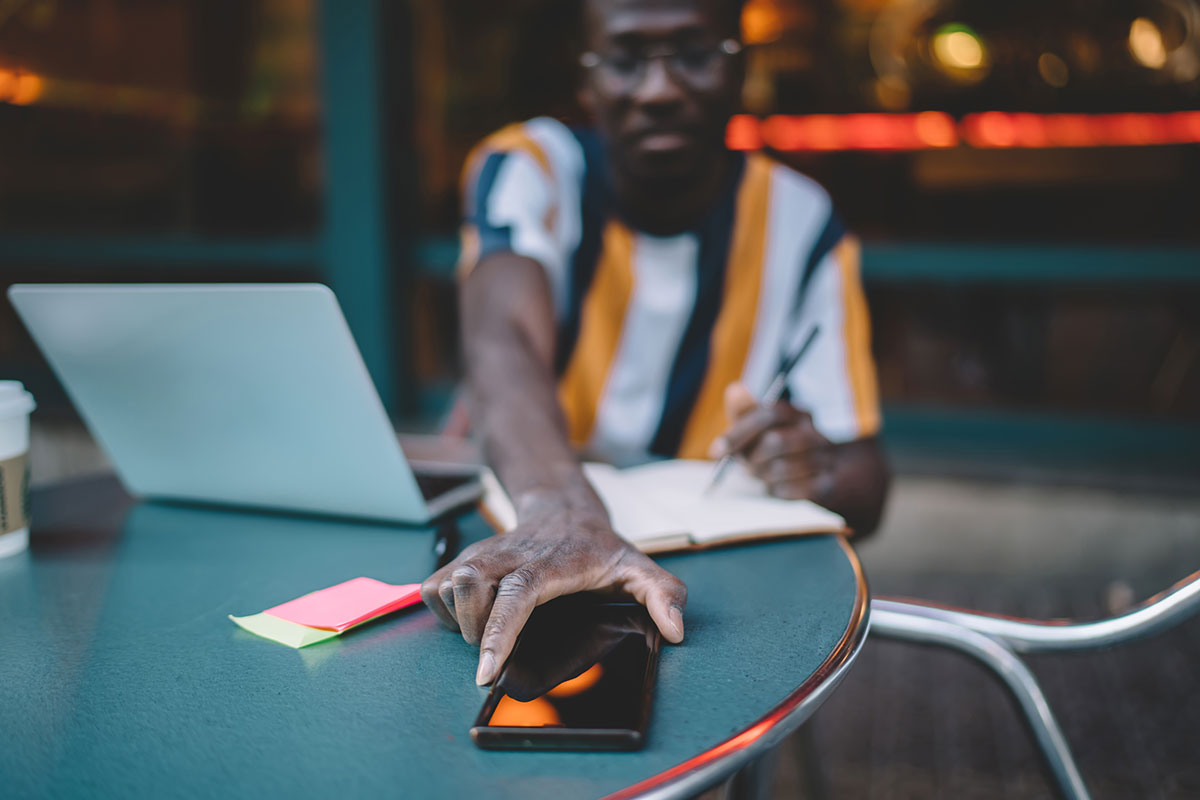 Back to Basics
Texting is simple and widely available. Billions of people do it, and more mobile users join in every day. While it may seem a basic method to train, in times of change and upheaval, sometimes a back-to-basics approach can be the most useful.
In our 2021 Enterprise Learning trends survey, 68 percent of leaders reported they were spending at least one-quarter of their time rethinking their L&D programs. Working in the new normal, learning programs will need to adapt to changing situations and needs. But some things in learning never change, like these tips and tricks:
Setup and Cost
Administratively, text-based learning is very inexpensive and easy to develop and implement. Lauber advised applying good brain-based learning with your program. Use spaced and nudged methods:
Spaced learning is when highly condensed learning content is repeated several times with breaks in between
Nudged learning gives people gentle pushes and guidance in the right direction, the opportunity to learn on their own
As with any new technology, assembling the right team or choosing the right partner is key. You want to balance quickness and quality, and make sure you follow industry standards.
Text-based learning is just one of the technologies covered in the webinar. Watch the full webinar now to see the entire discussion, as well as some great Q&A at the end around:
What is your advice on best practices for scaling learning tech and programs globally?
How do you see companies using social learning going forward?
If you're new to L&D, what resources are there to explore emerging themes?