Why Futureproof Fashion Needs Futureproof PLM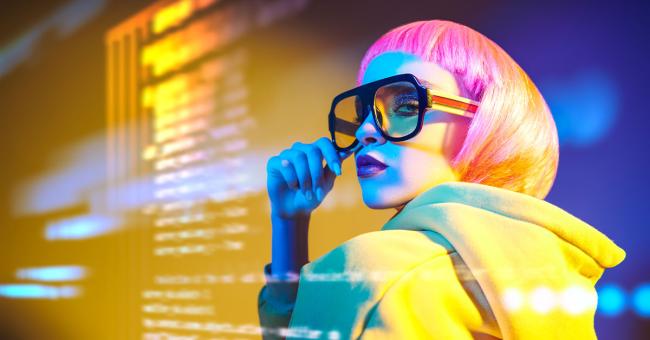 Like a lot of industries, fashion has seen a huge amount of change packed into a short span of time. The world that fashion brands and retailers operate in today is different from the world of early 2020 – in ways that were largely predictable pre-pandemic, but at a speed that nobody could have foreseen. And this is creating clear business cases for ongoing investment and deepening deployment of foundational technologies like ERP and PLM.
In the first official days of fall 2021, the scale of the change the world has undergone is now obvious. Fashion and textile businesses are weighing up how to secure their positions and support their growth strategies in a market where temporary shifts have become permanent transformations. And the right technology for this context is technology that takes account of the fact that the fashion industry of today looks dramatically different to the industry of yesterday.
As the sudden shift to eCommerce during the pandemic demonstrated, digital-native shoppers are already determining how, where and when a purchase is made, with direct-to-consumer digital convenience often winning out. Online retail might not have become the dominant channel in the U.S. the way it is in China just yet, but combined those two countries account for the majority of all digital sales worldwide – with the U.K. in third.
This is just one critical example of a trend that existed pre-COVID, but that was accelerated by the pandemic. Staggering year-on-year growth in U.K. eCommerce sales in 2020 (in excess of 46 percent) were the direct result of the movement restrictions and financial crisis introduced by COVID, but the retail market there and here in the U.S. has not rebounded to the same shape it had in 2019. Uncertainty continues to rule.
For example: online sales are on target to grow a further 20 percent in 2021, but brick and mortar retail sales in fashion are also up nearly 40 percent year on year. This unpredictability is leaving retailers with no choice other than to grow their omnichannel operations, and to build out their capacity to meet the consumer wherever they are, whenever it suits them.
Those multichannel capabilities will rely on every point of sale – online and off – having access to the same key product data to help provide a consistent experience for shoppers and a continuous flow of real-time information for the retailer. Centralizing that product data in a next-generation PLM platform – where vital information, technical specifications, sustainability information and much more resides – can make it accessible across direct-to-consumer applications, as well as in online and offline wholesale relationships.
This same level of transformation is also being felt in six other key areas of fashion, from the need to manage supply chain disruption through collaboration and control, to the requirement to pivot at short notice from an established product category to a new one.
Across all of these, outward change either caused or accelerated by COVID is placing a significant burden on backend processes and enterprise systems and creating a requirement for a new generation of solutions that can keep pace. Where disconnected supply chains are creating delays and bottlenecks in production, secure access to live product data, and strong collaboration and accountability tools like the ones built into BlueCherry® Next™ PLM can both improve efficiency and help ensure that products are calibrated as closely as possible to consumer demand. And where that demand shifts and opens up the opportunity for a brand to target an entirely new product category, low-code configuration – a cornerstone of the entire BlueCherry Next product family – allows new product types to be quickly set up with no need for costly customization.
From high-end couture to the circular economy, change is universal in the post-pandemic fashion retail landscape, and while COVID was the direct cause of what Deloitte refers to as "the great disruption," the upheaval of 2020 and 2021 has also created opportunities for brand and retail business to capitalize on "the pervasive shift to digital, making investments to generate new sources of value."
Those investments are, therefore, essential to futureproofing any business – preparing it for a post-pandemic industry that is both ready to weather future disruption and empowered to take advantage of entirely new opportunities. And when we consider the foundational power of next-generation PLM – from revolutionizing core design and development processes, to integrating the enterprise ecosystem with a single source of product data – it's little wonder that our latest research found that the majority of brand and retail businesses are now aiming to expand their usage of PLM to support their vision for post-pandemic success.
In that context, identifying and implementing a futureproof PLM solution could be one of the most important investments any fashion brand or retailer makes. Whether it's powering a future of hybrid remote / office work or integrating with 3D design and simulation tools across apparel, accessories, and footwear, the right PLM platform can provide full control over the concept to consumer lifecycle – no matter how much it changes.
To discover more of the seven lasting impacts of the pandemic that are changing the way brands and retailers think about core enterprise technology, and more on the central role that BlueCherry Next PLM is playing in futureproofing fashion, download our eBook: "The Seven Priorities for Post-Pandemic Success… and How PLM Can Support Them All."