OVERCOMING CHALLENGES IN THE UK RETAIL FASHION AND APPAREL INDUSTRY
In today's highly competitive and fast-paced UK retail market, fashion and apparel companies face numerous challenges that demand quick adaptation to changing market trends and consumer demands. Traditional seasonal cycles are no longer sufficient, as consumers now expect more innovative products and frequent releases. To thrive in this dynamic landscape, retailers, distributors, and manufacturers in the UK fashion industry must leverage effective enterprise resource planning (ERP) software to streamline operations and manage costs efficiently.
Introducing BlueCherry® ERP, the ultimate solution for fashion brands looking to overcome these challenges. By enabling improved strategic decision-making and providing real-time enterprise visibility, BlueCherry® ERP empowers apparel companies to enhance their agility and gain better control over their supply chain.
The fashion and apparel industry in the UK faces increasing complexities within the supply chain. To stay competitive, brands must reduce cycle times and effectively manage product costs. BlueCherry® ERP is specifically designed to address these operational and market challenges faced by top fashion brands. With its real-time enterprise visibility capabilities, companies gain comprehensive control over their supply chain, enabling them to make more informed strategic decisions. This enhanced agility allows apparel companies to streamline product delivery across all sales channels, ensuring optimal performance and customer satisfaction.
Embrace the power of BlueCherry® ERP and conquer the hurdles of the UK retail fashion and apparel industry. With our software, you can navigate the ever-changing market landscape, optimise your operations, and drive sustainable growth in an industry driven by constant innovation and evolving consumer preferences.
THE PERFECT FIT FOR THE UK RETAIL FASHION INDUSTRY
BlueCherry ERP stands as the unrivalled omnichannel management solution, tailor-made to cater exclusively to the needs of the UK retail fashion and apparel industry. Renowned globally, our software has earned the trust of brands worldwide for its ability to seamlessly plan, manage, and synchronise daily distribution and supply chain operations. By embracing BlueCherry ERP, fashion retailers can reduce costs, enhance operational efficiencies, and maintain a competitive edge within the market.
Unleashing a comprehensive suite of market-leading capabilities, BlueCherry ERP ensures a seamless fit for the unique requirements of the fashion and apparel industries in the UK:
Order-to-cash management
Predictive and actual costing
Credit management
Purchasing and receiving
Financial management
Production and import management
Comprehensive reporting and analysis
As your strategic technology partner, BlueCherry ERP enables your UK retail fashion business to optimise operations, bolster productivity, and elevate customer satisfaction. Experience the unparallelled power of our integrated software solution, custom-tailored to conquer the unique challenges and demands of the ever-evolving fashion and apparel landscape.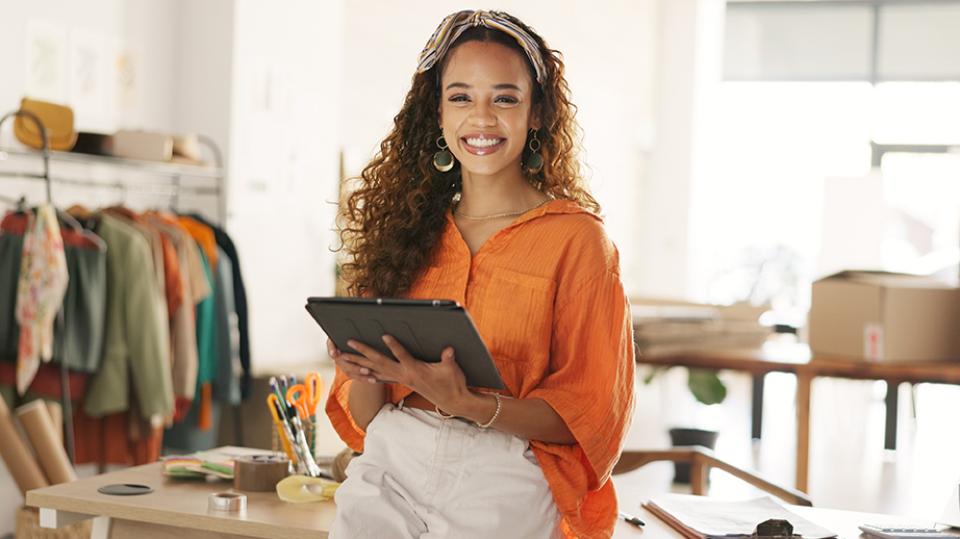 DRIVE DECISION-MAKING WITH BUSINESS INTELLIGENCE DESIGNED FOR YOUR SUCCESS
BlueCherry ERP incorporates a robust and integrated Business Intelligence (BI) solution, empowering managers and leaders in the UK retail fashion and apparel industry to make strategic decisions that drive success. Our BI system is specifically designed to provide actionable insights, enhance inventory turns, optimise product allocation, and establish effective pricing strategies, ensuring your business stays ahead of the competition.
Leverage the power of BlueCherry BI to:
Increase inventory turns: Identify trends, analyse sales patterns, and optimise inventory levels to improve turnover rates and maximise profitability.
Optimise product allocation: Gain visibility into product performance across various channels and locations, enabling strategic allocation of inventory to meet customer demand and drive sales.
Establish effective pricing: Analyse market dynamics, monitor competitive landscapes, and leverage insights to set competitive and profitable price points, maximising revenue generation.
With BlueCherry ERP's integrated BI solution, you can generate a wide range of reports and analytics tailored to your specific business needs. Track critical key performance indicators such as profits, sales, inventory levels, and more, allowing you to make informed decisions that impact your bottom line.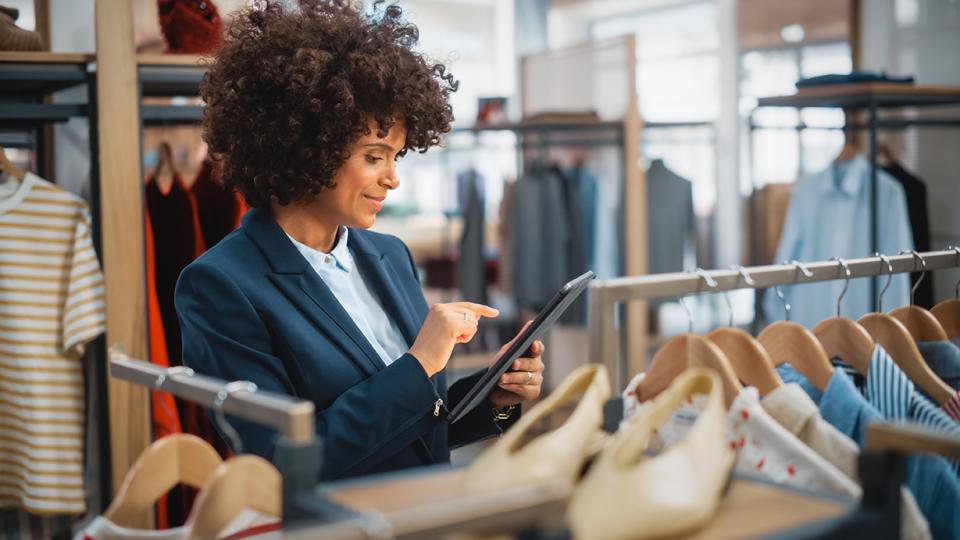 DISCOVER THE BENEFITS OF BLUECHERRY APPAREL ERP SOFTWARE FOR YOUR UK BUSINESS
Are you seeking a comprehensive solution to meet the unique needs of your supply chain? Look no further than BlueCherry ERP. Our industry-leading software is the perfect choice for businesses in the UK fashion industry. Join the ranks of top fashion companies that have already chosen BlueCherry ERP to manage their critical everyday functions. Connect with us online today to request a demo or gather additional information about our ERP software specifically designed for the apparel industry in the UK. Unlock the potential of your business with BlueCherry ERP.
Features & Benefits
Reporting Engine
Experience the power of our user-friendly interface, allowing you to generate insightful reports that provide unparalleled visibility into your internal operations and supply chain. Gain valuable insights and make informed decisions to drive your business forward.
Concept-to-Consumer Functionality
With BlueCherry apparel management software, streamline your operations by handling every aspect of your business on one platform. From planning and production to customer orders and deliveries, our solution offers comprehensive concept-to-consumer functionality, ensuring efficiency and seamless integration across the entire value chain.
Integrated EDI
Eliminate the need for costly third-party translation programs or services with our fully integrated and automated electronic data interchange (EDI) capabilities. BlueCherry ERP simplifies your business processes and enhances communication by seamlessly exchanging data with your trading partners.
Industry-Specific Solutions
Stay ahead of the ever-changing demands and climates of the UK fashion and apparel industries with BlueCherry ERP. Our software is specifically designed to address the unique challenges and requirements of the industry, enabling you to stay competitive and agile in a rapidly evolving market.
Elite Technology
Experience the superiority of our scalable architecture, exceptional web-based technology, easy connectivity, and modular design. BlueCherry ERP stands out among the competition, offering advanced and reliable technology solutions that empower your business to thrive.
Superior User Interfaces
Maximize user efficiency with our intuitive and user-friendly interfaces. Benefit from advanced search options, easy-to-use dashboards, timely notifications, and productivity enhancers that streamline workflows and enhance overall user experience.

Keith Smith
"The nice thing we found is that the BlueCherry product has allowed us to standardize on one platform and then configure the software to meet our unique business requirements" 

250,000+
250,000+ users worldwide
500+
A community of 500+ customers
20+
Implemented in 20+ countries