TRACK MANUFACTURING AND SHOP FLOOR ACTIVITIES
Apparel and textile manufacturers face increasing challenges. They need  to improve plant productivity and efficiency. They seek to improve product quality, lower production costs and reduce time spent on work at process inventory levels. 
Apparel and sewn products manufacturers must closely track and control the production process to eliminate delays. Each part of the apparel manufacturing process should be transparent to customers and supply chain partners. 
Manufacturers need to maintain high levels of productivity and employee morale. Successful manufacturers must provide workers with information to make better decisions. They must also motivate employees to be more productive through incentive-based earnings. See how General Sportwear improved production efficiency with BlueCherry® Shop Floor Control.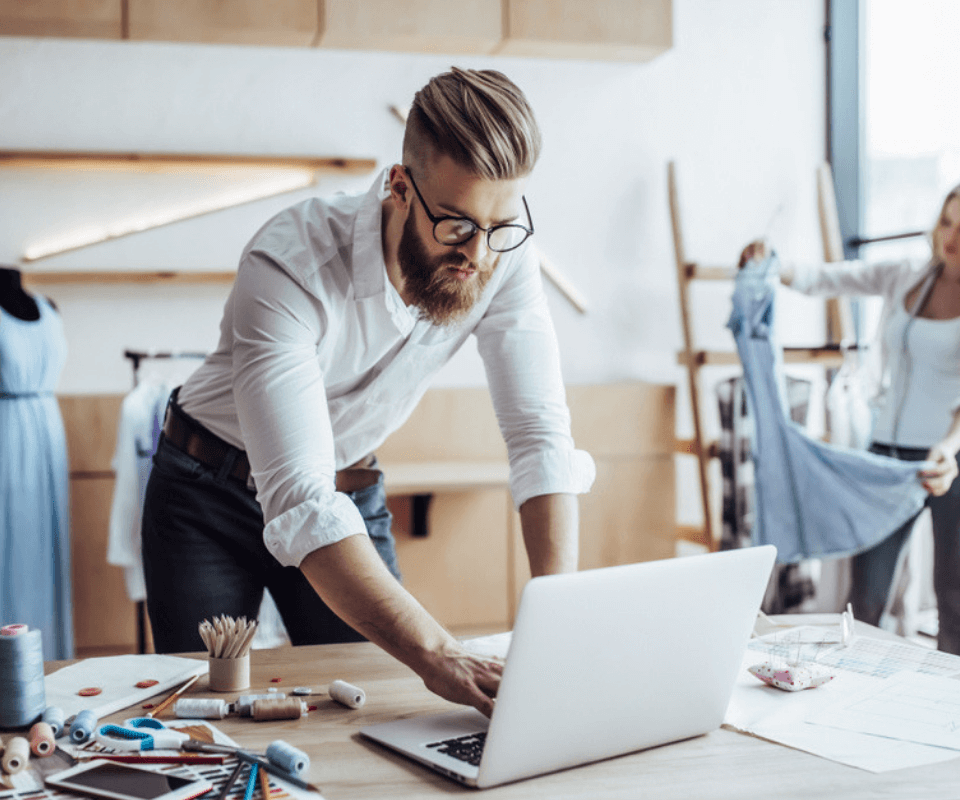 REAL-TIME SHOP FLOOR VISIBILITY AND CONTROL
BlueCherry Shop Floor Control (SFC) solutions automate the collection and reporting of production activities in real-time. 
This on-demand visibility equips managers with a comprehensive view of department and factory activity. This allows for faster, better-informed business decisions on issues and activities such as order tracking, line balancing, absenteeism and low individual productivity. 
Helping managers solve or even avoid potential production delays, BlueCherry Shop Floor Control proactively advises on potential bottleneck situations. The shop floor platform recommends work-around solutions before problems and excess costs escalate. 
BlueCherry Shop Floor Control quickly identifies and isolates quality problems that impact production schedules and costs. 
 
 
INCREASE APPAREL MANUFACTURING PRODUCTIVITY AND EFFICIENCY
When a worker's productivity is not up to standard, supervisors use BlueCherry Shop Floor Control to identify the cause and find solutions. Supervisors can load and reconfigure production lines to optimize and maintain a balanced flow. They can instantly determine the progress of any production order and delivery status. 
By providing individual performance feedback to production workers, BlueCherry Shop Floor Control eliminates non-productive time and increases overall production output. Our solution does not require additional staffing, facilities or overhead expenses. 
BlueCherry Shop Floor Control provides up to 200% increase in piece-work operator performance for global manufacturers.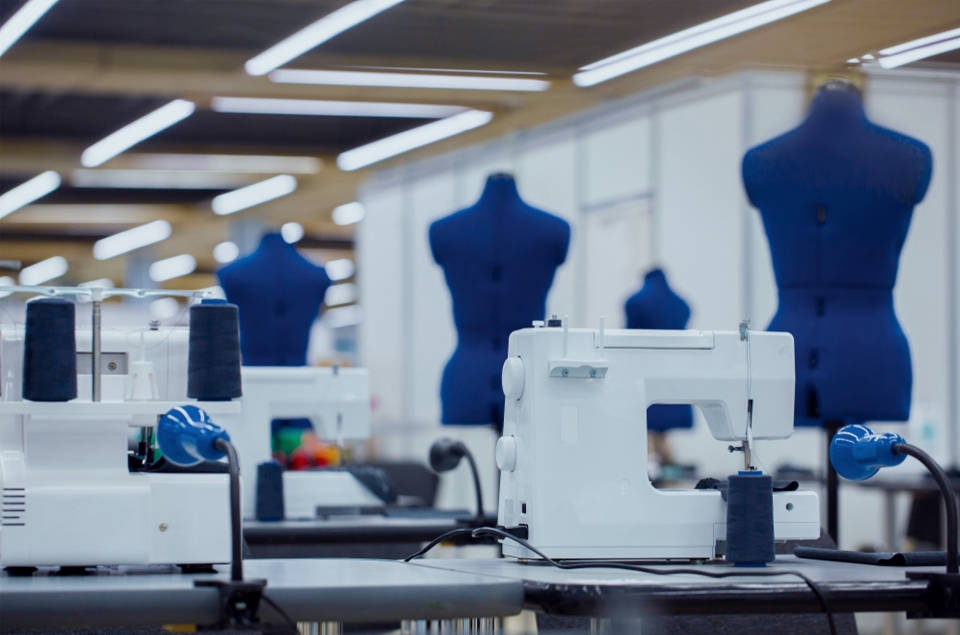 REDUCE AND CONTROL COSTS
BlueCherry Shop Floor Control immediately reduces individual and overall administrative time and expenses. This is done by eliminating time clocks, paper tickets and manual recording of production information. It also improves payroll accuracy by automating processes and more consistently accounting for off-standard time. In fact, manufacturers using BlueCherry report saving 5-10 minutes of lost time per operator per day at the time clocks. 
By using the system to evaluate current off-standard issues and their costs, supervisors quickly and easily identify efficiencies and unnecessary costs. 
With BlueCherry Shop Floor Control, managers take corrective measures before production bottlenecks and quality issues become costly and time-consuming.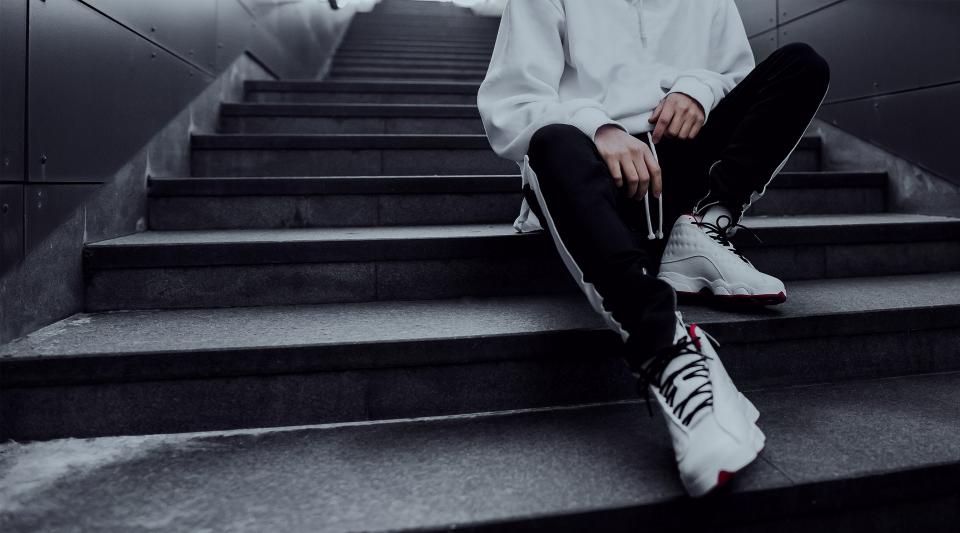 MOBILE ACCESS. FLEXIBLE OPERATIONS.
Manufacturers are facing new pressures to optimize production in an increasingly mobile environment. Enhancements to BlueCherry Shop Floor Control offer flexibility in factory management reports with the Actionable Intelligence (AI) Dashboard and Wireless Operator App. 
 
The AI Dashboard provides managers with aggregated data to make better strategic decisions across the shop floor. This enables a shift from "reactive" to "proactive." The operator app leverages off-the-shelf mobile devices to collect real-time production data. Manufacturers can choose to implement wired or wireless devices for more flexibility, lower cost of ownership and more accurate supply chain management.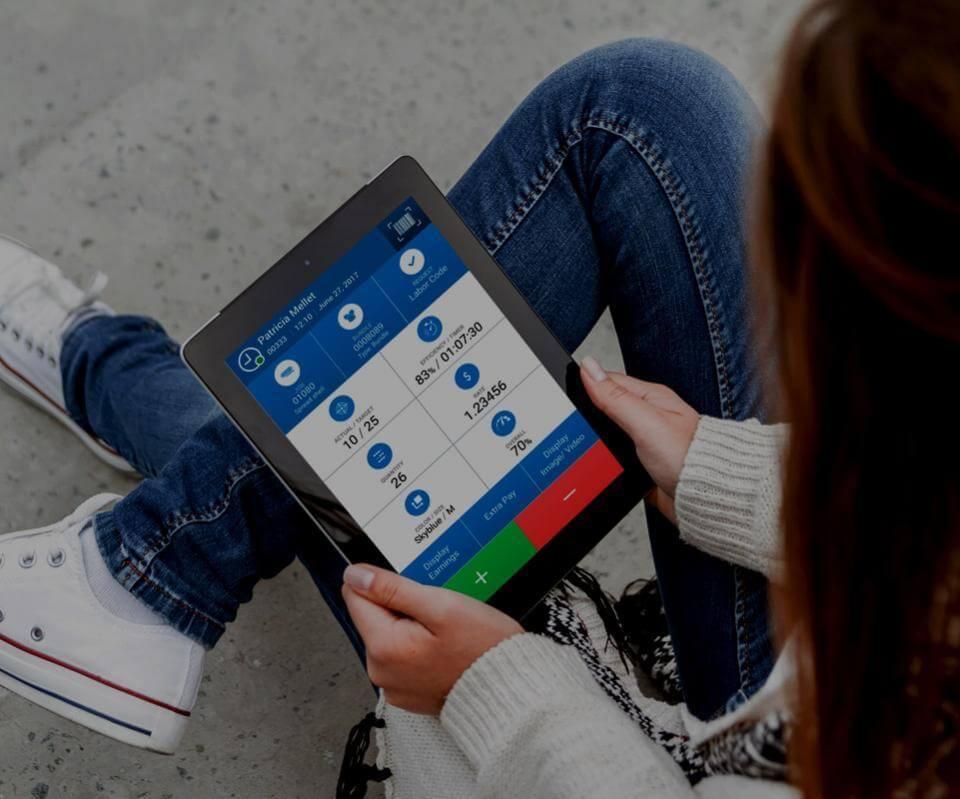 Features & Benefits
Mobility
Latest tools offer flexibility in reporting while on the shop floor via the Actionable Intelligence Dashboard and Operator App 
Motivation
Real time-terminals acquire precise data and display up-to-the-minute units and earnings information to each operator
Automatic Payroll
Eliminates the need for time clocks, coupons and gumsheets while freeing-up time for more productive tasks
Line Balancing
Provides constant production and workflow information, predicts problems, suggests solutions to out-of-balance situations 
Inventory Control
Tracks each order, cut and bundle through the factory, identifies bottlenecks and quality issues and provides status updates
Cost Inquiries
Tracks and reports all excess costs in real-time to enable managers to minimize costs and maximize overall productivity 
200,000+
200,000+ BlueCherry Shop Floor Control terminals installed
100%
Manufacturers using BlueCherry Shop Floor Control consistently reported 100% ROI within six to twelve months
10-30%
10-30% reduction in excess labor costs

Jay Harris
We want to congratulate the CGS team on a brilliant job. BlueCherry® Shop Floor Control (SFC) is a world-class, ground-breaking manufacturing and reporting solution. SFC will help us achieve our productivity goals, create a collaborative factory environment and allow our operators, supervisors and managers to succeed in ways that we could only dream of a few months ago. I want to point out that the project was delivered on-time and on-budget. We are blown away by the success and cannot thank you enough.

Trusted by these amazing companies