Dear members of the Global CGS team,
I wanted to reach out to each of you to give you a current update on our immediate response and long-term strategy to deal with the Coronavirus Pandemic.
As you are very well-aware, the world is dealing with an unprecedented pandemic that affects the way we live, work and how we socialize in this dramatically different reality. Thousands of people have become sick, schools and businesses are closed, and there is major uncertainty in the economy and financial markets. All of which is happening at an incredible speed, creating a feeling of nervousness, stress and anxiety for all. 
We at CGS are not immune to this and have to deal with consequences of the pandemic in real-time; based on daily developments, government regulations and advice from health care professionals.
As I communicated on several occasions to our leadership team, we have 3 primary objectives at this difficult time:
Do everything in our power to assure the well-being and health of our employees and their families. 
Continue providing exceptional service to our Customers, who rely on us to ensure their business operations can continue on as smoothly as possible. 
Do everything we can to make sure that we have a rational, well-thought-out plan so that after this pandemic subsides, we can all return to a better, stronger, more agile company.
As of today, we have transitioned close to 5,000 employees to work from home, with more being added every day. This could not have happened so rapidly without the commitment and dedication of our IT, Security, Infrastructure and Operations Teams along with strong relationships with our hundreds of customers. We have an incredibly talented team, and I want to thank each and every one of you for your attitude, dedication and work during these times.
Our Customers recognize these tremendous efforts, and this further confirms their decision to partner with CGS; they know that no matter what, we will do whatever it takes to deliver on our promises to them. Each day as the reality of this current environment develops, they are reaching out to us with new challenges and opportunities, which I am confident we will be able to step up to and deliver.
Our immediate challenge is to now prove that we can embrace this new model of work: To be able to collaborate together, even though we are physically apart; and, to be productive even though we are working from home, with all the distractions that come with it. I am confident that we as a team will rise to the occasion, and continue our high level of service, and maintain the community and family that is CGS.
At this point, we don't know how long this pandemic will last. Hopefully it will be shorter and less harmful than expected, if everyone heeds the advice of health care experts and governmental officials, but unfortunately we need to prepare to operate in this new reality for the foreseeable future. I am optimistic that one day we will look back on this and tell our grandchildren and others about these difficult times, and tell them how we came together, as a community and as a company, to ensure that we will succeed together.
Wishing you all good health and best wishes.
Gratefully and with Respect,
Phil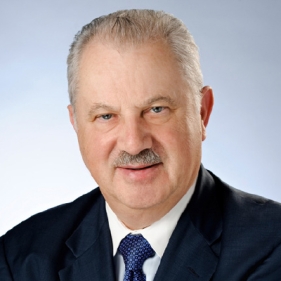 Find out more how we're keeing our staff healthy and providing services to our customers.