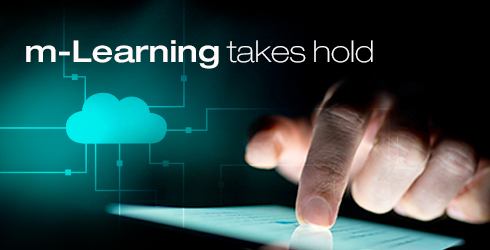 Mobile Learning can engage employees and promote performance with unprecedented convenience and portability.  Yet integrating business outcomes with technology in order to craft a Mobile Learning strategy that drives measurable results can be challenging. 
Here are 9 key business issues to consider before defining your Mobile Learning strategy.
1. Delivery Platform.  What delivery platforms do you want to use for your Mobile Learning program and will those platforms be separate from the Learning content?
2. Synchronization.  Do you plan on using a mobile browser or an app for synchronization?  Consider offline use, storage issues and how the content will be displayed in both scenarios.
3. Compatibility issues.  Most people have and use mobile devices and utilizing those devices for Mobile Learning may result in the reduction of travel and infrastructure costs.  But remember that your program may need to be compatible with will all operating systems for Android, iOS and Windows phones.
4. HTML5.  Plan ahead to avoid mistakes with HTML5 and flexible media formats.  Knowing your browser usage is also very important because HTML5 has known compatibility issues with older browser versions, specifically older versions of Internet Explorer.
5. Video.  If you plan to integrate video or migrate existing content to video, choose the resolution, know the data rate and decide whether your users will be downloading or streaming the video.
6. Authoring tools.  Consider all compatibility issues with standards and 3rd party authoring tools from the beginning.
7. Learning Management Systems.  Figure out how to integrate your Mobile Learning program with a Learning Management System (LMS) for the users, the courses and for documentation, tracking and reporting purposes.
8. Social and knowledgebase access.  How will you address social and knowledgebase access and integration?
9. Gamification.  If you plan on engaging learners through gamification, be sure that you have all of the necessary support in place.
These 9 platform considerations can help you jump start your Mobile Learning strategy. Implementing Mobile Learning can impact learners more effectively, enabling your Learning program to go beyond simple knowledge transfer to actual employee behavior change. 
To learn more about Mobile Learning, watch our recorded webinar featuring Learning leaders at Cricket Wireless and Comcast.