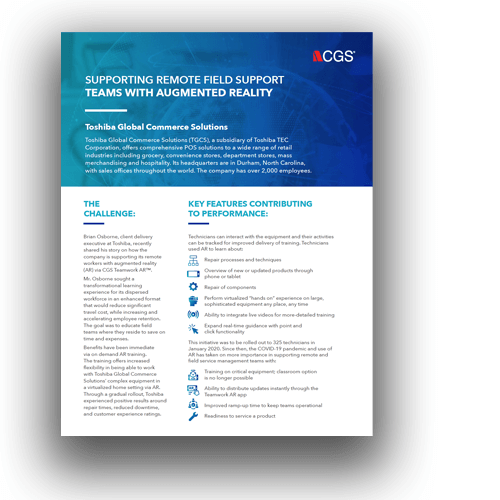 Toshiba Global Commerce Solutions (TCGS), a subsidiary of Toshiba TEC Corporation with over 2,000 employees, offers comprehensive POS solutions to a wide range of global retail industries including grocery, convenience stores, department stores, mass merchandising and hospitality. 
To support remote workers, the client delivery team worked with CGS to build a remote learning program that uses augmented reality to provide technicians hands-on experience with equipment from the home or office. 
In this case study, learn how the implementation of Teamwork AR helps to improve service delivery performance, scale up real-time support for equipment as needed, and improve outcomes by leveraging data from FSM applications about service technician performance to link service performance data to training engagement.