Find out how key decision makers evaluate and choose potential outsourcing partners. We asked CIOs, CFOs and other decision makers who are considering outsourcing call center services:
How they research and select the right partner for their program?
What are their program goals?
Where they're looking to go next?
Check out our interesting findings in this survey infographic: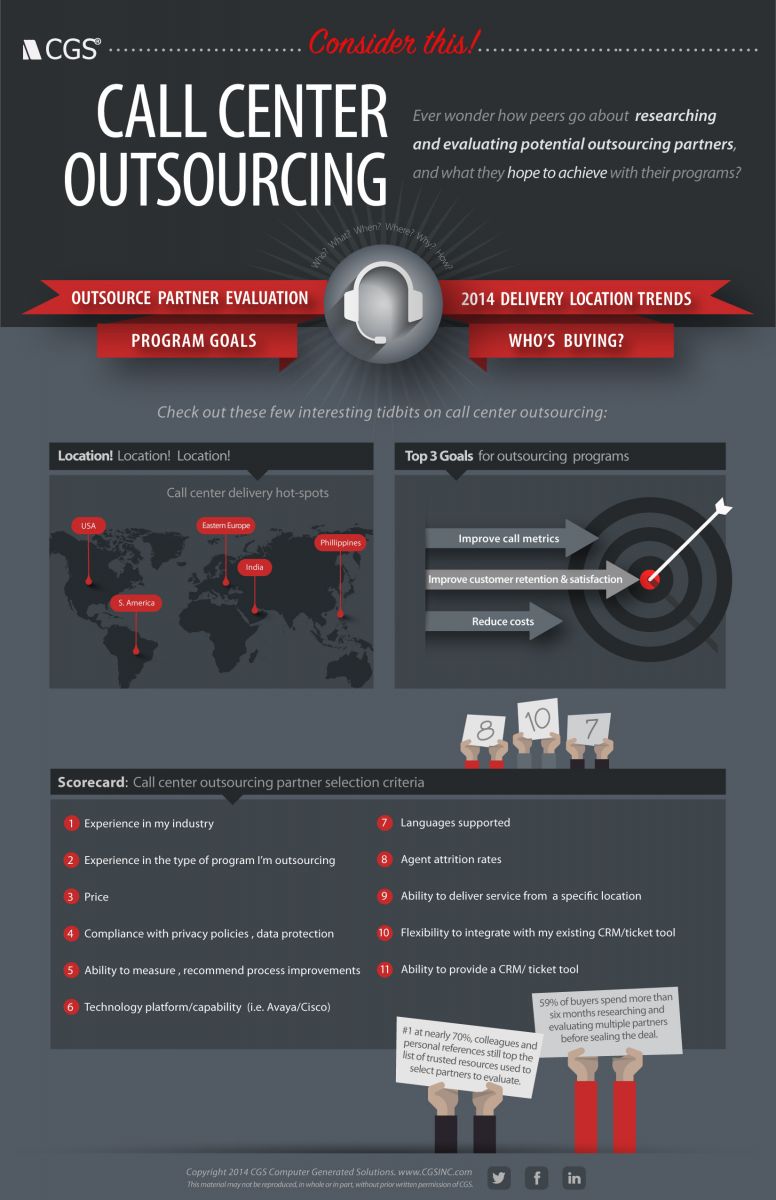 CGS's Business Process Outsourcing group powers clients' fundamental employee, partner and customer relationships, with services ranging from tech support and help desk, to channel enablement and customer care, to legal and F&A.