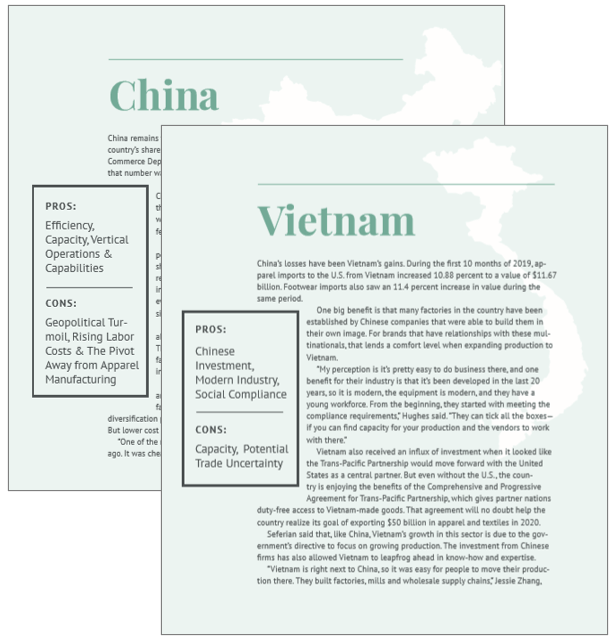 Due to geopolitical turnmoil, COVID-19 and shifting priorities, fashion & apparel companies are looking at new sourcing destinations to maintain margins and mitigate risks. 
Companies must take into consideration the complexities of each production destination, which include capacity, capabilities, productivity, infrastructure, distance, politics, as well as their stance on environmental and social issues. 
Download the Sourcing Journal and CGS report to understand how countries like Vietnam, Bangladesh, India and Mexico stack up with China.