3 Secrets to Career Success: How to Get Ahead in Business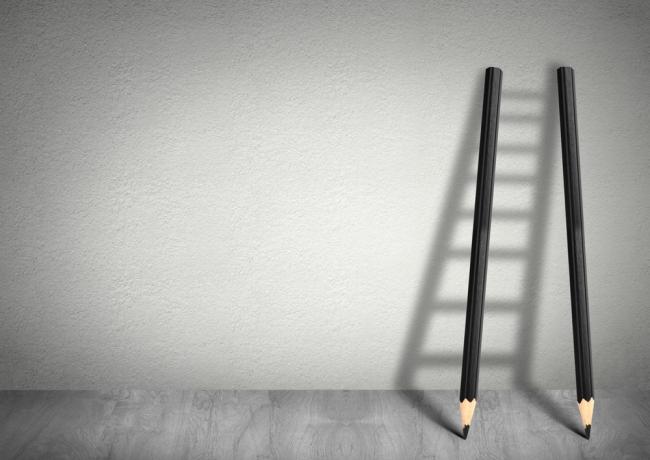 Are there certain secrets that successful business people use to get ahead? Succeeding in a modern business environment is about a lot more than luck and, while there is no magic formula or shortcut to get you there, there certainly are steps you can take to make yourself more valuable and desirable within your profession.
A recent report published on Forbes showed that 52.3% of Americans are unhappy at work.[1] And a recent survey from Monster.com indicated that 73% of those polled are "thinking about another job".[2] With such a high instance of unhappy workers, and an increasing amount of job-hopping and turnover, it's important to know how to find your place in the workforce and how to develop and nurture a healthy career path in uncharted business territory.
These three steps can help you get focused on getting ahead:
---
1. Innovation and disruption
Business moves at a rapid pace and technology and social media are intermingled with it all. Technological advancements that impact the business world are being introduced at an exponentially higher rate than ever before, and it's important to keep pace. But to get ahead, you have to go a step farther.
In a world where innovation is everywhere, demonstrate that you are adaptable and open to change. From newer start-ups to older organizations, businesses all want to be more agile and ahead of the curve with new ideas. Adaptable individuals with fresh ideas are professionally desirable.
2. Be a team player with great energy
Getting further in your career requires more than just the hard skills. You'll also need to prove that your personality and passions align with your organization and add value to the business.  Personal relationships are important – even at work! So be sure to carefully build a strong foundation for success.
Focus on being a confident, positive, helpful person. Be the one who volunteers for things. Consistently tackle new opportunities. Remain excited and engaged. Energize those around you. Embodying these traits will surely get you noticed – and demonstrate that you could become a great leader.
3. Keep your eye on the prize 
Set goals, make plans, and meet your goals. Consistently evaluate and reevaluate what you're doing to meet your targets, and whether or not the goals still make sense. Be sure to consider the impact that you are making on your team and your company. Being able to show and prove your results will get you far.
---
While there is no clear formula that will produce the desired outcome when it comes to getting a promotion or landing your dream job, these three tips will certainly help stack the deck in your favor. At the end of the day, career advancement is all about demonstrating your value through hard work and dedication, and allowing your passion to shine through in all your endeavors.
Do you have any tips for getting ahead at work? Let us know in comments below.
References
| | |
| --- | --- |
| [1] | S. Adams, "Most Americans Are Unhappy At Work," Forbes. [Online]. |
| [2] | A. Fisher, "Employees are happier at work, but plan to quit anyway," Fortune. [Online]. |