Trusted by these amazing companies
Business Process Outsourcing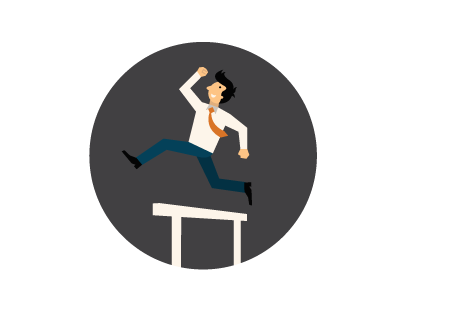 Clearing Business Hurdles
Businesses running in fast-paced industries look to call center outsourcing partners to help them solve business challenges that take attention away from core competencies. Tight budgets, the competitive war for talent and fluctuating market conditions make it difficult to keep business running smoothly.
Lowering costs, increasing efficiency, and the flexibility to quickly scale up or down as business needs change are keys to success. As a strategic long-term partner, CGS powers the fundamental employee, customer and partner relationships that drive our clients' businesses.
Custom outsourcing solutions to simplify business
CGS is an award-winning provider of tech support, customer care, sales and channel partner management, and financial process outsourcing service. We know that one solution does not fit all, so we offer comprehensive, custom call center solutions that meet each company's needs -- whether on-shore or off-shore, with a dedicated or shared model, inbound or outbound, seasonal, 24x7x365, or after-hours support via voice, live chat, email or social media. We build a strong foundation of the right processes, technology and people that specialize in the core functions our clients don't--so they can focus on growing their business and running it successfully, no matter what comes their way.
The People Behind The Results
CGS specialists deliver low cost, high quality call center service from North America, Romania, Chile and India.
We recruit the best and provide ongoing training so that our specialists can handle the toughest situations, most challenging questions or the busiest days with a smile and empathy. CGS leverages our own proprietary instructor-led and eLearning capabilities to speed time to productivity.
CGS specialists understand that every interaction matters. We are accent-neutral problem solvers, not script readers, who embrace our clients' brand identity and values as our own. We are fundamentally driven to go beyond the KPIs to help our clients succeed.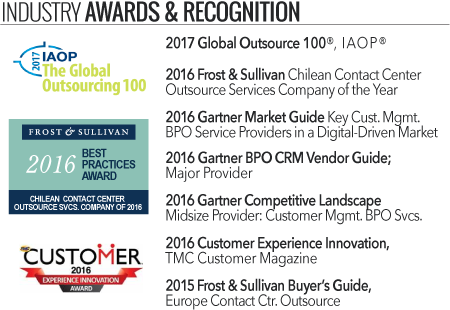 Why Partner with CGS
We make processes easy, propose new ideas, keep clients informed on the latest technologies, communicate often and effectively and build trust so we can quickly respond together to the unexpected. Superior processes and technology are fundamental, but our people are the heart of our great customer service and our long-term partnerships. Our teams collaborate so closely with each other that often times, clients can't tell our team from their own. 
Watch Xylem's Testimonial
+90%
+90% of customers have returned to CGS for additional call center services for nine years or more
45+ MILLION
45+ million interactions with customers per year
70%
70% of employees have a college degree and/or an advanced certificate in their field of support
"They've been very flexible with us... so it's really worked well. It's driven mainly by the flexibility, the relationships you can build with the people, the ease of working with them. They're willing to work with you as a partner. And a lot of companies will say that—everyone says they can do that, but CGS really, definitely prove that every day with us." - Doug Klees, VP Global Customer Care & Payments, AOL
דאג קליס,
CGS News
CGS Incluido como Importante Proveedor de Servicios BPO en la Guía Gartner CRM Vendor Guide 2017

New York, NY – 21 de Junio de 2017 – CGS, proveedor global de Aplicaciones de Negocios, programas de Capacitación y servicios de Outsourcing, fue nombrado como uno de los más Impor

FlynnO'Hara Uniforms Selects CGS BlueCherry® ERP and EDI to Improve Supply Chain Efficiency

New York, NY – June 29, 2017 – CGS, a global provider of business applications, enterprise learning and outsourcing services, today announc

CGS Listed as a Major Provider in BPO in the Gartner CRM Vendor Guide, 2017

New York, NY – June 21, 2017 – CGS, a global provider of business applications, enterprise learning and outsourcing services, was named a Major Provider for CRM Business Process Ou