Business Process Outsourcing
A Trusted Partner of Global Brands, like:
Simplify with Customized Outsourcing Services
CGS provides award-winning help desk, tech support, customer care, sales and channel partner enablement, and financial process outsourcing services. One solution does not fit all, so we offer comprehensive, custom call center solutions tailored to your company's needs -- whether onshore or off, inbound or outbound, seasonal, 24x7x365, or after-hours via voice, live chat, email and social media.
We specialize in the best processes, technology and people for core functions outside of your expertise, so you can simply focus on growing your business, no matter what comes your way.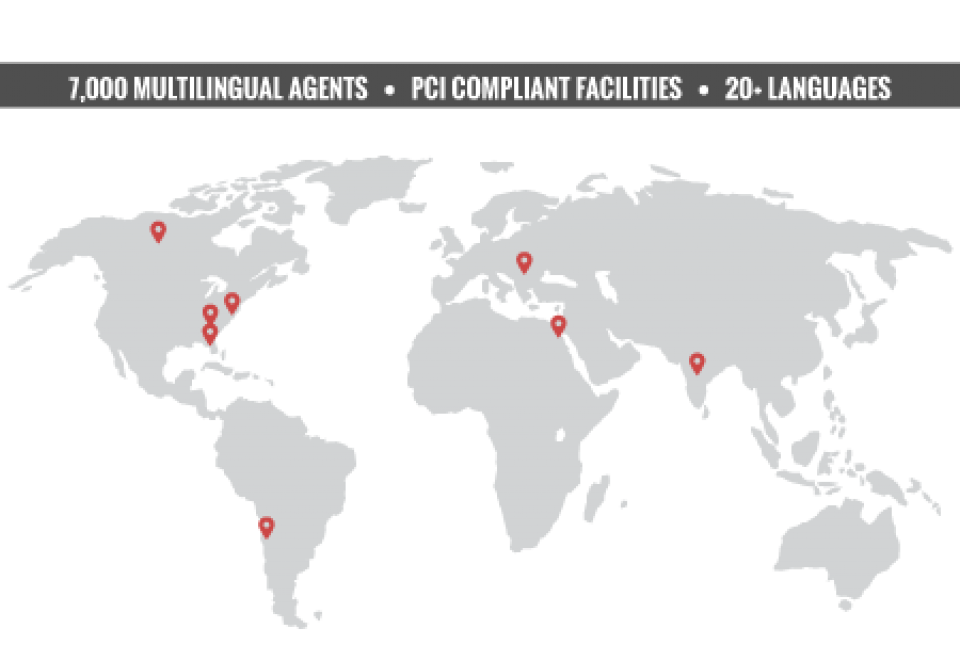 THE PEOPLE ACHIEVING THE RESULTS
Over 7,000 CGS specialists deliver low cost, high-quality global call center services from North America, Romania, Chile, Israel and India.
We go to great lengths to recruit the best agents, and we provide ongoing training to ensure they consistently handle the toughest situations with the utmost care and empathy. We leverage our own proprietary instructor-led and eLearning solutions to speed time to productivity.
CGS specialists understand that every interaction matters. We are accent-neutral, problem solvers, not script readers. We embrace our clients' brand identity and values as our own and are driven to go beyond the KPIs to ensure our clients succeed.
Clearing Hurdles with Business Process
CGS's teams are experts at solving your greatest business challenges quickly and efficiently. As your company scales, one of your hurdles is often finding the right talent to address your growing needs. Outsourcing business processes like customer service, accounting, finance, or tech support will allow you to focus on your core competencies to maintain a competitive edge in the market.
Our teams have over 50 million interactions with customers per year and can be assembled to scale up or down with your changing business needs. Our solutions reduce costs, increase efficiency, and ensure nothing slows down your business.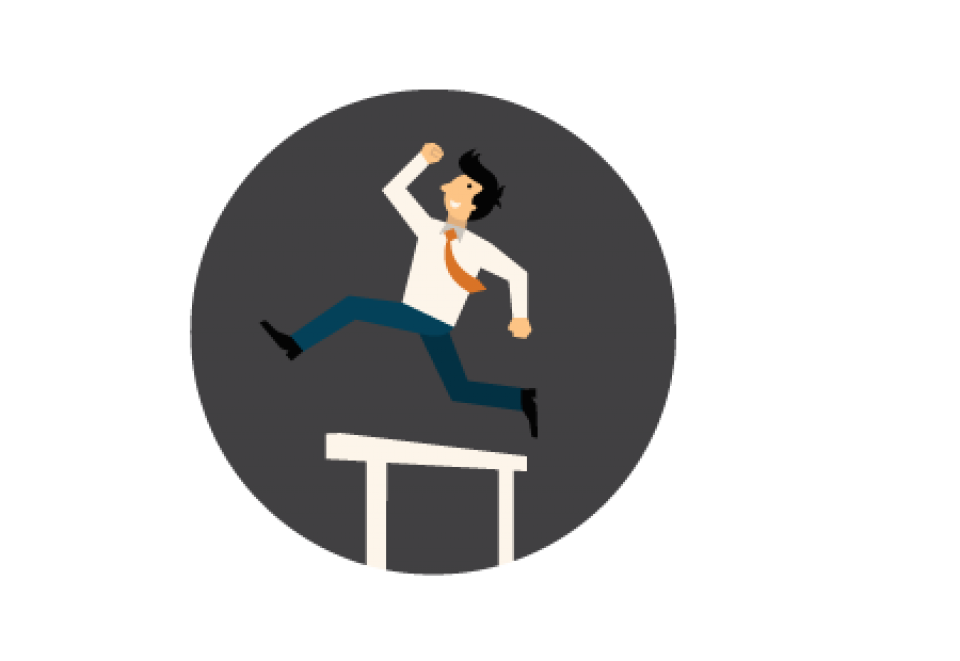 Why Partner with CGS
We make processes seamless. As your partner, we will propose new ideas, keep you informed on the latest technologies, communicate often and effectively and build trust so we can quickly respond together to the unexpected. Superior processes and technology are fundamental, but our people are at the heart of our award-winning customer service and long-term partnerships. Our teams collaborate so closely that often you won't be able to tell our team from your own. 
Watch Xylem's Testimonial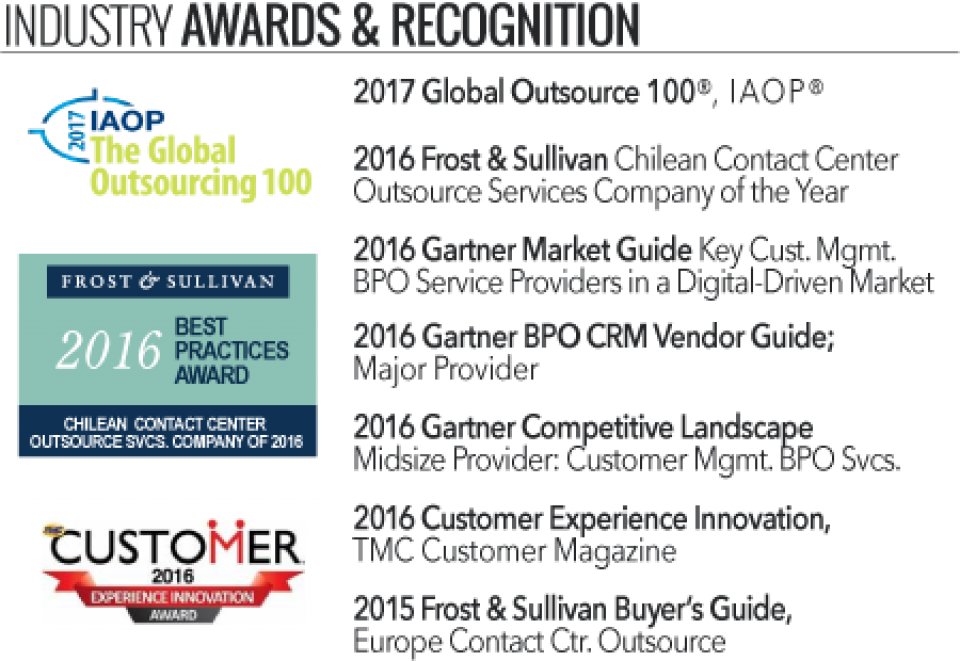 20+ Languages
Our agents speak over 20 languages covering 80% of the world
50+ MILLION
50+ million interactions with customers per year
70%
70% of employees have a college degree and/or an advanced certificate in their field of support
"They've been very flexible with us... so it's really worked well. It's driven mainly by the flexibility, the relationships you can build with the people, the ease of working with them. They're willing to work with you as a partner. And a lot of companies will say that—everyone says they can do that, but CGS really, definitely prove that every day with us."
 Doug Klees, VP Global Customer Care & Payments, AOL
"The three main challenges Xylem faced were: a decentralized organization, uncommon processes globally, and Multilanguage challenges. CGS solved the problems by introducing a dedicated, 24x7x365, global service desk with Multilanguage capability. It absolutely filled the gap in where we needed to go to with standard processes using best practices globally. "
Richard Lampe, Director of Global Infrastructure Operations, Xylem
"We needed a partner who made customer service their core competency. We needed multilingual support for all our solutions and services and we needed to do that in a unified way. That drove customer retention, loyalty and upsell. We needed to improve, somewhat dramatically, on our SLAs and to be able to predict cost. Those are the things that CGS helped us manage in conjunction with the ability to scale to address our business needs."
Dan Wilkinson, Chief Commercial Officer, 1WorldSync
CGS News
CGS Survey Finds Optimal Customer Service Requires a Blended Bot and Human Experience

Consumer expectations are high for personalized interactions and secure management of data

CGS Enhances its Multichannel Contact Center Solution

New York, NY – October 31, 2017 – CGS, a global provider of business applications, enterprise learning and outsourcing services, today announced the implementation of a new platfor

CGS Earns ISO 9001 Certification for Quality Management

Atlanta, GA, and New York, NY – September 26, 2017 – CGS, a global provider of business applications, enterprise learning and outsourcing services, today announced that it has rece