Trusted by these amazing companies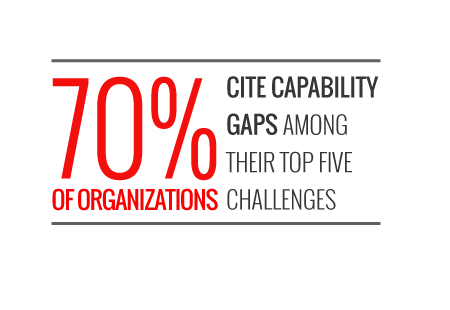 State of the Skills Landscape
Recent industry surveys show that 54% of employers currently have open positions that they can't find qualified candidates for; and these companies are losing an average of $14,000 for every job that stays vacant for three months or longer.
This represents a staggering loss in productivity, competitiveness and innovation, causing employers to view attraction, retention and training in a new light.
Fortune 1000 companies contract with CGS for learning staff augmentation consulting services to help build and train on their internal projects from start to finish, whether the roles are highly skilled in a particular niche or an entire team of quality candidates is needed—fast.
Filling the Knowledge Gap
Staff turnover has a deep impact on productivity, morale and operating performance. Studies show that every time an organization replaces an employee, it loses 6 to 9 months of an employee salary on average—or up to 213% of annual salary for highly educated executive positions.
CGS understands the mission-critical nature of organizations' performance goals. We're serious about creating staffing and consulting programs that have a direct impact on building and retaining valuable knowledge.
Our learning consulting services directly impact productivity. We work to understand our clients' core business problems, align the right resources, embed staff into organizations and manage projects through to implementation.
We're fundamentally driven to go the extra mile to help you succeed. We augment the consultants you hire from us with a back office team of experts that can help you navigate even the most complex technical training issues.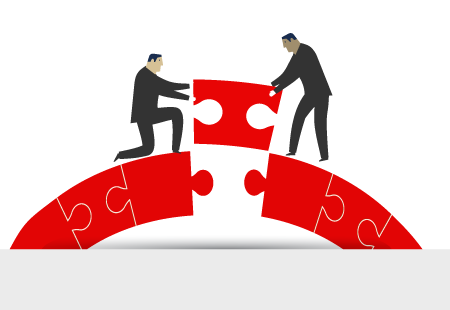 Project-Based Learning- The Right Talent at The Right Time
Best-in-class organizations look for ways to acquire, upskill and retain the right talent. To keep a competitive edge, they need solutions and forward-looking partners to provide effective training, action learning programs, knowledge sharing and flexible staffing capabilities to help scale and optimize performance.
The CGS Enterprise Learning group draws from a network of over 2,000 hand-selected instructors to bolster learning and development departments, and an even broader ecosystem of skilled talent to help build and power client workforces.
95%
95% of customers return to CGS for additional learning solutions
900,000+
Supported 900,000+ learners in 2015 alone
6 years
Customer partnerships in excess of 6 years
"CGS provides 95% of the support we get from outside vendors. We act as one big team on learning, training, instructor-led delivery content, development, consulting, learning analytics—anything around learning or training."
CGS News
CGS Releases Third Annual Enterprise Learning Trends Report

Gain insights on the top trends, issues, challenges and market developments being faced by organizations in 2017.

CGS Recognized as Top 20 IT Training Company by TrainingIndustry.com

New York, NY – November 4, 2016 – CGS, a global provider of business applications, enterprise learning and outsourcing services, announced today that it has been named to TrainingI

CGS Recognized as 2016 Learning Portal Watch List Company by TrainingIndustry.com

New York, NY – August 24, 2016 – CGS, a global provider of business applications, enterprise learning and outsourcing services, has been named to the TrainingIndustry.com's 2016