Recognized for Innovation and CX
The global pandemic upended business as usual across all industries. As social distancing and working remotely took hold, companies accelerated the need for technology to support everything from onsite repairs to training employees. Our award-winning Teamwork AR™ solution, recognized by industry analysts and businesses for its innovation, customer experience (CX) and practical functionality, brings the right technology at the right time. Whether your company needs temporary remote assistance during this time of disruption or ongoing support for a dispersed workforce, the solution can support your customers and employees. It allows employees to be more efficient by utilizing real-time learning and guidance remotely through collaboration, while also keeping them safe by limiting unnecessary travel.
Download the Frost & Sullivan Innovation Award Report for our AR solution.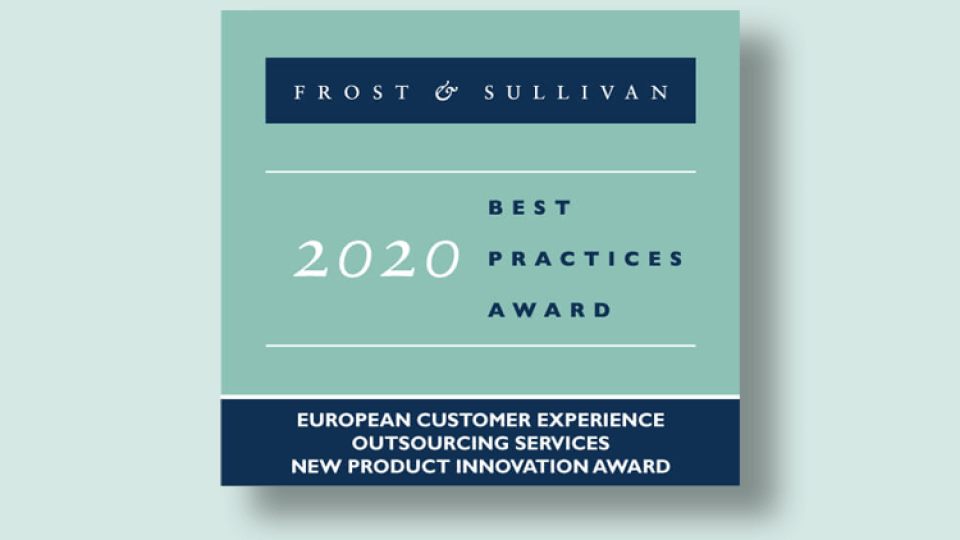 Retaining the highest levels of operational excellence across quality, safety, support and performance requires innovative approaches to addressing today's challenges.
On-the-job training assisted by augmented reality is changing the way work gets done. Whether the need is delivering complex training & coaching, assisted step-by-step guided equipment maintenance, or remote training without travel costs, service calls or expensive downtime, Teamwork AR pairs expert custom content with rich experiential learning.
Delivered through any device, anywhere, we can help operations teams support rapid response needs.
Learn More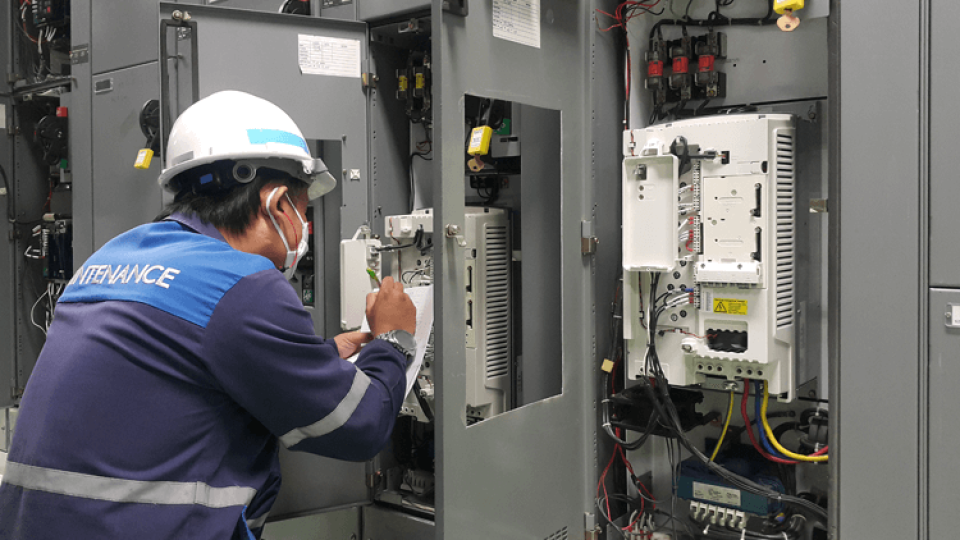 Digital Upskilling Through Augmented Reality
We are operating in an era of cutting-edge technology, rapidly changing skills and extreme competition. In response, businesses are looking to next-generation technology to drive productivity and improve operational excellence. Today, businesses require a variety of tools to propel employee engagement and retention. Enter Augmented Reality. IDC reports that businesses using AR are experiencing greater efficiency, increased safety and improved knowledge transfer among employees. Teamwork AR pairs the interactive power of augmented reality with our 35 years of expertise creating rich experiences through technology-enabled custom content.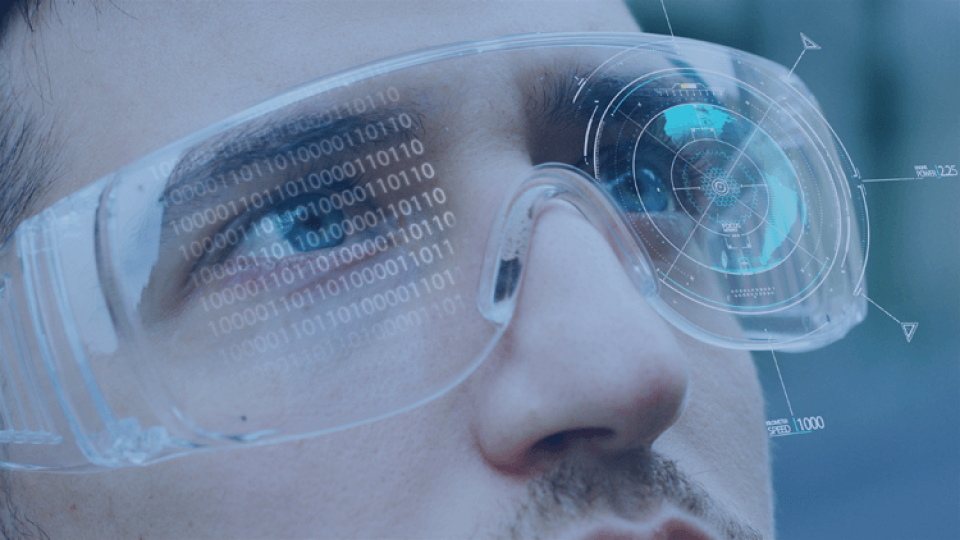 Next-Level Learning and Coaching Starts with AR
Using any device, anywhere, Teamwork AR brings real-time digital transformation to on-the-job-training. From knowledge capture and transfer to collaborating with and assisting remote workers, Teamwork AR makes learning more efficient and increases employee productivity, moving your workforce from the classroom to real-world projects and successes quicker. Powered by high-quality custom content and augmented reality, Teamwork AR changes the way work gets done and elevates the outcome.
AR for Real-Life, Real-Time Results
Employee performance is key to your business. By aligning your goals to key performance indicators (KPIs), Teamwork AR can increase employee productivity and customer satisfaction. Teamwork AR helps product and manufacturing teams iterate rapidly, securely and safely. Healthcare and service workers will be able to solve real problems in digital settings. Reduce worker errors as well as product ramp-up time for sales and marketing teams.  Provide technicians with remote guidance and support at the time of need. Teamwork AR will enhance your teams' experience leading to better results.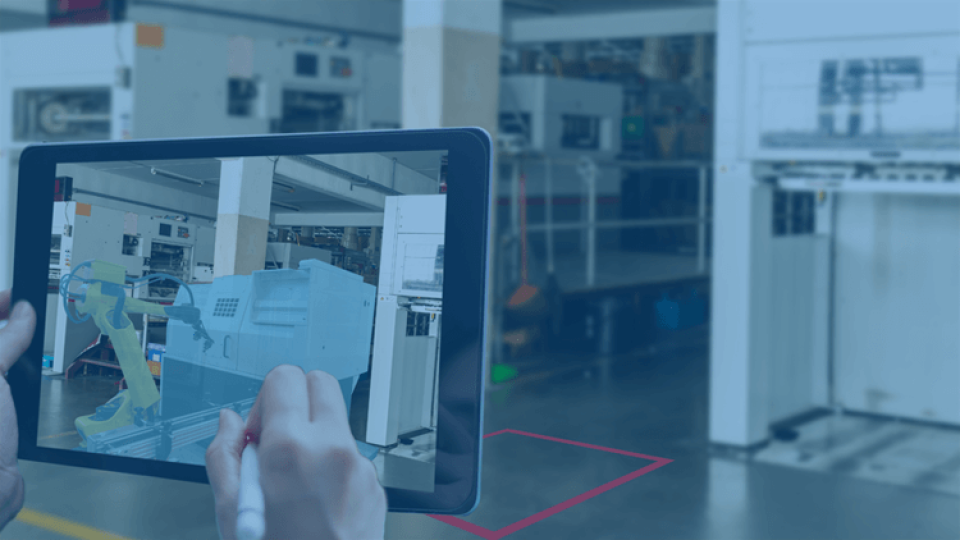 Features & Benefits
AR for Any Device, Anywhere.
Available on iOS, Android, web and wearable platforms (HMT-1), allowing for interoperability for support and collaboration
Real-Time AR Collaboration Tools.
Videoconferencing & recording, chat, annotation, object placement, shared workspaces and screenshots, remote guidance with direct interaction from SMEs, hands-free AI-based voice search
Feature-Rich Visualization Tools.
Rich, real-life visuals: 3D objects, rotate, draw & annotate, point of view, image recognition, environmental mapping, video streaming, adjustable bandwidth for field service optimization
Integrations.
ServiceNow, among other IT service management providers, to create / append service tickets, learning management systems (LMS), eLearning courseware, support for IoT
Analytics.
Save sessions, timestamps for compliance, track status of learning materials usage
Expert Digital Content Development.
Custom content development provides an end-to-end solution; no agencies, no new development staff, just results
24x7 Support.
Approachable, knowledgeable support team with fast turnaround, in real time via chat, phone or email
Global Performance.
Live language translation and support to unite your global team; removing language barriers, you can tap into a larger talent pool to collaborate on projects or resolve issues
Security
Communication engine built on ISO 27001, one of the most widely recognized and internationally accepted information security standards
150% better
Performance by employees is 150% better than those using paper-based training materials.
60% increase
Experience 60% increase in learning effectiveness
50% faster
Generate 50% faster task performance

Christopher Lind
People are buying things because they're wowed by the sales experience. AR made that possible for us. AR used to be outside our scope. CGS made it simple so it fits into our mix of sales tools.