Recognized for Innovation and CX
The global pandemic upended business as usual across all industries. As social distancing and working remotely took hold, companies accelerated the need for technology to support everything from onsite repairs to training employees. Our award-winning Teamwork AR™ solution, recognized by industry analysts and businesses for its innovation, customer experience (CX) and practical functionality, brings the right technology at the right time. Whether your company needs temporary remote assistance during this time of disruption or ongoing support for a dispersed workforce, the solution can support your customers and employees. It allows employees to be more efficient by utilizing real-time learning and guidance remotely through collaboration, while also keeping them safe by limiting unnecessary travel.
Download the Frost & Sullivan Innovation Award Report for our AR solution.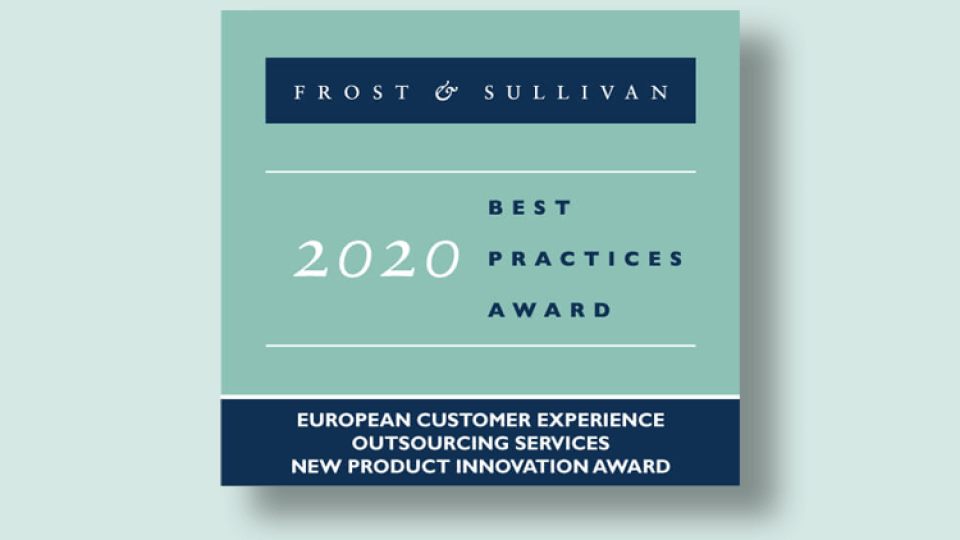 EVERY POINT OF CONTACT IS AN OPPORTUNITY
CGS agents see each one of our 65+ million interactions per year as unique opportunities to exceed customer expectations and build loyalty with your brand. CGS clients have a dedicated customer support team. That team receives training on your products and brand to provide service that is a seamless extension of your company. Our agents speak the languages of over 2.25 billion people around the world. They provide service through any channels your customers prefer. This means your customers get consistent, reliable service no matter where they reside in the world.
Each customer support contact also gives our team the chance to grow your business through upsell and cross-sell opportunities. We analyze the customer interaction data to predict opportunities so we can provide proactive support, reaching your customers before things go wrong.
INNOVATIVE TECHNOLOGIES IMPROVE CUSTOMER SUPPORT OUTSOURCING
The CGS Business Process Outsourcing group will learn your customer support goals. We help you identify the right tools and processes to deliver exceptional service across the customer lifecycle. Our outsourcing solutions are flexible to meet a variety of needs. We offer off or onshore support, Work From Home options, 24x7x365 or after hours, scaling for seasonal changes, and using your tools or our own.
We recruit, hire, train and retain top talent so our clients can scale quickly. We implement innovative technologies such as robotic process automation (RPA) and chatbots. These technologies enable agents to assist customers across channels efficiently. While simple requests can be handled by automation, our highly skilled support team is always available for your customers' complex questions. We review data from every interaction to continuously improve processes. Advanced analytics and automation technologies enable CGS to add value by enhancing customer satisfaction levels and delivering cost savings.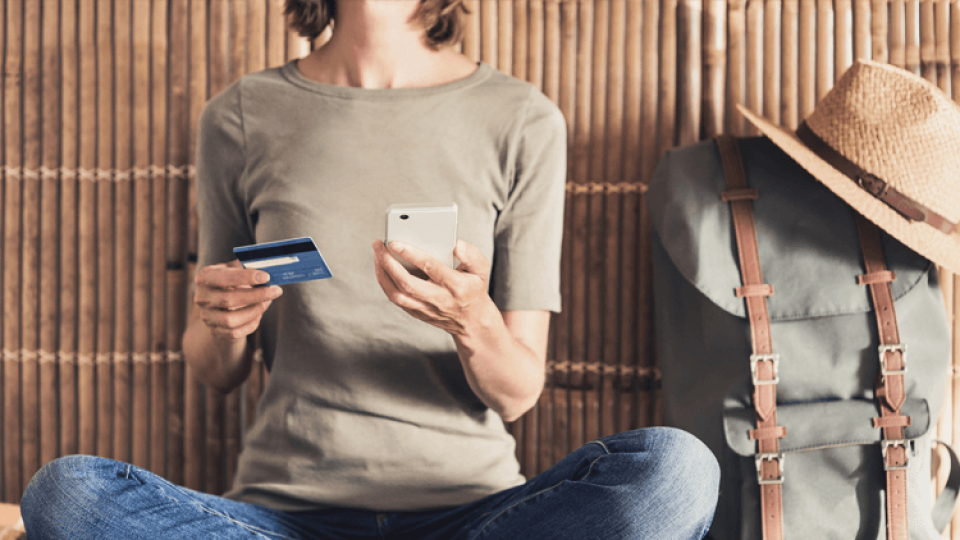 AR WITH AGENT ASSIST IMPROVES CUSTOMER EXPERIENCE AMIDST DISRUPTION
Customers are losing patience with ineffective support from not getting access to the help they need quickly enough to agents who struggle to get a firm grasp on what the problem is to the length of time it takes to get a resolution, if they get one at all. This leads to customer dissatisfaction and impacts productivity and morale amongst agents, which ultimately erodes profits. 
According to a recent CGS Pulse survey of tech executives, 95% agree that AR (Augmented Reality) solutions will help organizations better keep up with rising customer expectations. According to executives, AR can improve first-time fix rates (54%), reduce the training times for staff and users (53%), save on service costs (47%) and reduce product returns (29%).
The coronavirus has forced organizations to think differently about customer service and many believe that AR could help them survive and thrive once the pandemic is over. CGS Teamwork AR™, an augmented reality (AR) platform, transports agents into a customer's home via phone or tablet to visually guide them through issue resolution with remote interactive assistance. This helps the customer simply show rather than explain what's wrong. And, it allows the agent to easily communicate steps by adding visual cues to the real-world environment. AR enhances the customer experience by eliminating miscommunication, reducing the length of calls, and improving call wait times and first call resolution.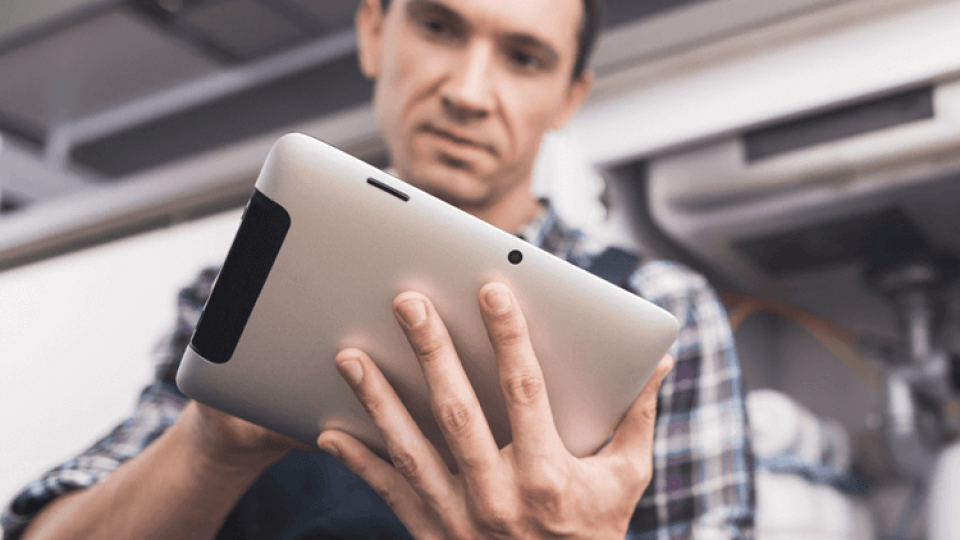 Never Miss a Conversation that Matters
Your customers are talking about you. Do you know what they're saying? We help you listen and respond effectively in a personal way, improving your customer's experience, increasing brand loyalty and accelerating your growth. We do this while analyzing trends that impact decisions about your business, after all, CGS was the first contact center outsourcing company with social media monitoring capabilities.
Our clients benefit from big-company capabilities with outstanding personal service. The result is happier customers who buy more, speak positively about your brand and help your businesses grow.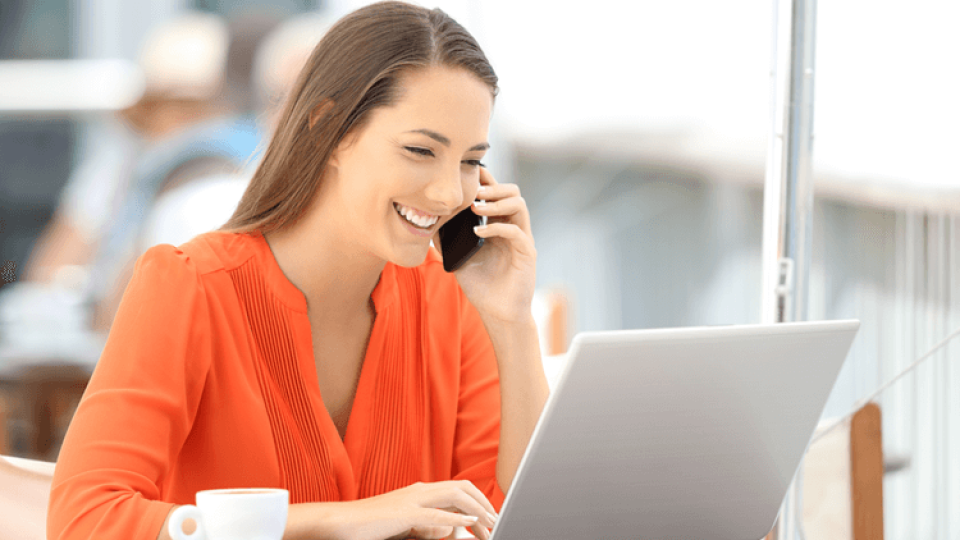 EXPERT OUTSOURCED CUSTOMER SUPPORT SERVICES
CGS provides award-winning multilingual customer support solutions from the U.S., Canada, Romania, Chile, Israel, India, South Africa and employing Work From Home agents. Our specialists manage everything from simple requests to complex technical support across multiple channels, including phone, email, chat, AR tools, web and social media.
Why clients partner with CGS to deliver outstanding personalized customer service, we:
Helped a leading household electronics and appliance company improve customer satisfaction survey results by 34%
Contributed to one of the world's largest mobile telecommunications companies in reaching 100% of customer satisfaction goals
Reduced no-show reservations for a major restaurant company by 27% through data analytics and predictive scheduling
Improved customer satisfaction scores 20% for a global cable company 
Reduced No Fault Found dispatches by 30% for a leading technology company
Why CGS?
Superior Standards
Call & email monitoring, ticket reviews, process adherence reviews, customer satisfaction surveys, agent incentive & recognition
Global Customer Support
Remote agent delivery and premier support centers in U.S., Canada, Romania, Chile, India, Israel and South Africa
25+ Languages Spoken
Includes: English, Spanish, French, Arabic, Dutch, Danish, Hebrew, Portuguese, German, Greek, Italian, Russian, Swedish
Multichannel Support
Across voice, chat, AR tools, email and social media
Certifications
PCI compliant, ISO 9001:2015, Soc 2 Type 2 certified, ServiceNow® Certified System Administrator
Delight Customers
Product assistance, warranty claims, order support, reservations, device/service activation, inquiries, loyalty programs
65+ Million
65+ million customer interactions annually
1st
First contact center with social media monitoring capabilities
25+ LANGUAGES
Our agents speak the languages of over 2.25 billion people around the world
"We needed a partner who made customer service their core competency. We needed multilingual support for all our solutions and services and we needed to do that in a unified way. That drove customer retention, loyalty and upsell. We needed to improve, somewhat dramatically, on our SLAs and to be able to predict cost. Those are the things that CGS helped us manage in conjunction with the ability to scale to address our business needs."
Dan Wilkinson, Chief Commercial Officer, 1WorldSync

The three main challenges Xylem faced were: a decentralized organization, uncommon processes globally, and Multilanguage challenges. CGS solved the problems by introducing a dedicated, 24x7x365, global service desk with Multilanguage capability. It absolutely filled the gap in where we needed to go to with standard processes using best practices globally. "
Richard Lampe, Director of Global Infrastructure Operations, Xylem

"They've been very flexible with us... so it's really worked well. It's driven mainly by the flexibility, the relationships you can build with the people, the ease of working with them. They're willing to work with you as a partner. And a lot of companies will say that—everyone says they can do that, but CGS really, definitely prove that every day with us."
Doug Klees, VP Global Customer Care & Payments, AOL