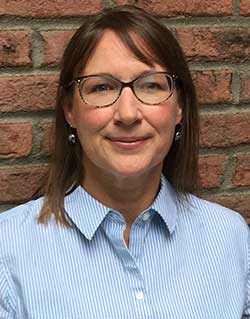 Kathleen DesMarteau, Responsible Research & Writing LLC, is a writer and researcher specializing in business technology and manufacturing trends. She covers fashion industry IT, advanced materials and supply chain issues.
4 Pathways to Build Your Sustainability Value Proposition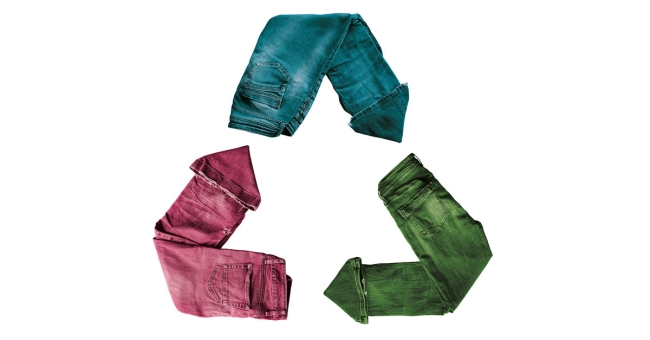 Consumers are seeking out eco-sustainable, socially conscious brands. For some shoppers, supporting or boycotting specific products and brands is a form of environmental and social-justice activism. Others look for sustainable qualities in a brand that align with personal convictions and priorities, whether protecting the planet, maintaining optimal health, supporting local or minority-owned businesses or providing the safest option for their children.
"Sustainability has become a powerful value proposition to increasingly conscious consumers," according to "Sustainability in Retail: 5 Ways to Make Your Business More Sustainable" by Vend HQ. That value proposition can encompass many different initiatives, projects and strategies. Every positive step counts. But the most impactful change comes from prioritizing end-to-end supply chain sustainability. Consulting firms specializing in life cycle assessments (LCA) can help. SCS Global Services, Intertek, Ecochain, Quantis and Terrasustain, for example, offer LCA services to help businesses identify opportunities to improve their sustainability.
Whether you embark on sea change, incremental change or both, there are many ways to use technology and data across your product lifecycle to work smarter and more sustainably and, as a result, often more efficiently, too. Here's a brief look at pathways to build your sustainability value proposition in four aspects of the product lifecycle.
 
#1 Sales, Marketing and Merchandising
Base your sustainability claims on evidence. Beware of "greenwashing," which Wikipedia defines as "a form of marketing spin in which green PR and green marketing are deceptively used to persuade the public that an organization's products, aims and policies are environmentally friendly."
"The prevalence of greenwashing and misleading eco credentials is on the rise, which can make shopping sustainably quite the challenge," said Global Fashion Agenda. In its "Conscious Consumption Citizens Guide," the organization encourages consumers to research brand policies, including use of apps and websites, such as Good on You and Renoon.
"Today there is a strong demand for businesses to prove their ecofriendly credentials," said Vend HQ. "Slapping the word 'sustainable' across your brand isn't going to cut it … The more thorough you can be with your supporting evidence, the better."
To build reliable evidence, charge multidisciplinary teams with setting baselines, collecting data and documenting improvements. Also seek certifications from respected third parties whose specialization aligns with your sustainable goals. Here are certifications Renoon considers when evaluating fashion sustainability: Global Organic Textile Standards, Oeko-Tex Standard 100, Cradle to Cradle, Global Recycle Standard, Bluesign, Certified B Corporation, FSC and BSCI.
Highlight your sustainability selling points. Product labeling, websites, social media, in-store displays and advertising are all ways to amplify your message. In addition to highlighting sustainable materials and manufacturing practices, don't overlook the chance to communicate ecofriendly care instructions and end-of-lifecycle guidance to consumers. H&M has stepped up to the end-of-life clothing challenge with its garment collection program.
Hanesbrands is No. 34 on Barron's ranking of the top 100 most sustainable companies. On its sustainability website, Hanes shares about compelling progress, including getting 48 percent of total energy from renewable resources and contributing to life-changing surgeries for more than 1,000 children globally. It describes its investment in wastewater treatment facilities in the Dominican Republic and El Salvador capable of processing more than 2 million gallons of effluent daily.
Leverage 3D technologies. Solutions such as 3DLOOK enable brands and retailers to offer personalized size and style recommendations, which can help reduce returns. "Discarding returns is common practice from brands—some 5 billion pounds of waste are generated annually through returns," said Global Fashion Agenda, citing research from BBC Earth. "When shopping new, it is imperative to ensure correct sizing to avoid the need for returns."
3D also holds powerful potential to help brands merchandise and sell products without actually making any physical samples or products, reducing the associated resource consumption. Browzwear and other 3D solutions providers offer functionality to generate 3D renderings of products or prototypes, which can be used in merchandising line presentations, B2B eCommerce or B2C eCommerce.
Look for sustainability-minded sales platforms. There are opportunities to align one's business with retailers and online platforms catering to sustainable brands. For example, the Urban group of companies hosts Nuuly, which promotes clothing rentals and carries independent brands committed to sustainability and small batch styles from nonprofits. "Nuuly's fashion ecosystem reduces the waste of one-off purchases and offers secondhand items a new life," the company says on its website.
 
#2 Design and Product Development
Design for sustainability. Much of clothing's eco impact is related to upstream activities, such as fiber production, dyeing and finishing. That's why it's so important to specify sustainable materials and production processes. "In many industries, the supply chain accounts for more than 80 percent of the environmental impact," said Ecochain in "Life Cycle Assessment — Complete Beginner's Guide." In its assessment of apparel eco impact, Ecochain said textile dyeing and finishing account for more than 25 percent of the environmental impact, compared with 5 percent for assembly.
In addition to considering the sustainability of new materials and manufacturing processes, decision-makers at product conception also can design for circularity. This includes looking for ways to incorporate scrap or recycled materials into new styles. Hanesbrands is bullish on the zero-waste circular economy. "We see this as a huge environmental and business opportunity," the company said. "We are actively exploring ways to implement circular approaches into the heart of our own clothing production. We've kickstarted the use of circular economy practices by partnering with yarn mills to manufacture reclaimed and recycled cotton. We take cotton fiber that would have been thrown away as part of the manufacturing process and re-spin it into yarn that can be used to manufacture socks and similar products."
Digitize design and product development activities. 3D sampling and PLM reduce wasted time, energy and materials by keeping products in digital format longer through the creative iteration process. These technologies also can help brands stay on schedule, with clearer workflow visibility. This reduces risk for bottlenecks and delays in front-end processes, which in turn can put pressure on factories to make up for lost time. Such pressure increases risks for noncompliant labor practices, such as enlisting unvetted subcontractors or underpaid home-based workers, to rush orders and meet brand delivery deadlines.
Tap into AI-assisted design and inventory management. When data scientists, designers and supply chain professionals collaborate to understand demand trends, they improve the odds that styles will sell. This reduces resource consumption on styles that never sell. StitchFix, for example, is connecting the dots between AI and sustainability. "We reasoned that if we could predict which items will perform well and with whom, we could greatly improve our merchandise investments. At the same time, these predictions could help us be more sustainable: Clothing fabrication is resource-intensive, and data-driven purchasing can help us to avoid waste in the fabrication process, both internally and externally," StitchFix said in its blog post Algorithm-Assisted Inventory Curation. "To address these needs, we built a new merchandise recommender system, capable of accurately predicting merchandise performance across client segments."
 
#3 Sourcing, Procurement and Production
Prioritize sustainability in factories. Whether buying or making, sustainability should be a priority for all trading partners. Seventy percent of Hanesbrands apparel is made within its own factories, giving the brand a clearer view than most U.S. fashion firms to its production base. Certifications of factories and materials can help brands validate the sustainability and social responsibility of factory partners.
For example, Star Garment Group, a leading Sri Lankan apparel manufacturer, is certified as CarbonNeutral® by The Sustainable Future Group (SFG), Sri Lanka's verification and certification body. SFG is accredited by the International Accreditation Forum to award the ISO 14064 certification, a global standard for quantifying and reporting greenhouse gas emissions.
Governments in several major apparel-producing nations, including China, Bangladesh and India, are working to help their textile and apparel industries to modernize operations and become more sustainable. Bangladesh has made significant CSR and sustainability progress in the wake of the deadly 2012 apparel factory fire and 2013 building collapse. The country has more than 150 factories certified under the Leadership in Energy and Environmental Design (LEED) green building rating system and 500 pursuing LEED certification. Bangladesh also launched the Circular Fashion Partnership to promote textile waste recycling. It's worth paying more to do business with factories that are investing in protecting their workers and the environment. Your brand and company reputation are worth it, and it's the right thing to do.
Seek supply chain visibility and transparency. Shop floor control (SFC) technology plays a key role in supporting this objective. SFC gives operators greater visibility into and sense of control of their earnings. By automating manual shop-floor data collection methods, SFC supports more consistent, fair incentive pay programs. Detailed incentive payroll reports can be generated for transparency into pay practices.
Additionally, for manufacturers and buyers alike, SFC technology automates the behind-the-scenes math of calculating capacity and throughput. Factory digitalization makes it easier to see how much labor goes into an order. If something doesn't add up, it could expose unauthorized subcontracting or noncompliant labor practices. SFC makes it harder for any parties to turn a blind eye or cover up risks and problems.
SFC also helps to expose production issues early, enabling factories to prevent bottlenecks and rework. By avoiding these issues, they reduce delays that strain delivery times, put pressure on workers and increase risk for emission-heavy air shipment.
Explore ODM business models and technologies. To turn over a new green leaf, perhaps on-demand manufacturing (ODM) should make up more of your brand's product portfolio? With ODM, goods are only made to meet specific consumer orders, or in small batches, depending on your customers and market. With eCommerce, ODM can add up to big business fulfilling lots of small orders. ODM proponents say it's a game changer to reduce the environmental impacts of excess and obsolete inventory, a chronic and massive problem by many accounts. ODM supply networks are emerging globally as a means of producing and delivering products made-to-order close to market. Digital printing, 3D design, whole-garment knitting and efficient fulfillment technologies promise to propel ODM.
 
#4 Distribution and 'The Last Mile'
Explore new distribution partnerships. New services like Olive pose possibilities for order consolidation, fewer delivery runs and reduced/reusable packaging.
Offer consumers choices. While consumers do value speed, they also might be more willing than you'd think to accept less impactful delivery options, such as consolidating items in fewer shipments or opting for slower delivery times. If an item is available in a store, you can direct them there to save on shipment packaging.
Reduce packaging materials. Minimize packaging materials and ensure labeling and packaging are recyclable through common curbside recycling streams.
Sustainability will continue to be important for the fashion supply chain in 2022. Technology plays an instrumental role in supporting sustainable business practices. Download our Visibility Report to learn more about how end-to-end supply chain solutions can help your organization.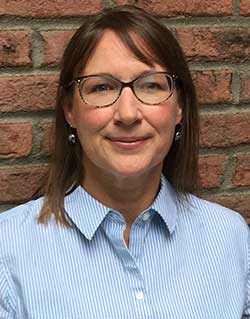 Kathleen DesMarteau, Responsible Research & Writing LLC, is a writer and researcher specializing in business technology and manufacturing trends. She covers fashion industry IT, advanced materials and supply chain issues.