CGS Romania Donates Blood to Save Lives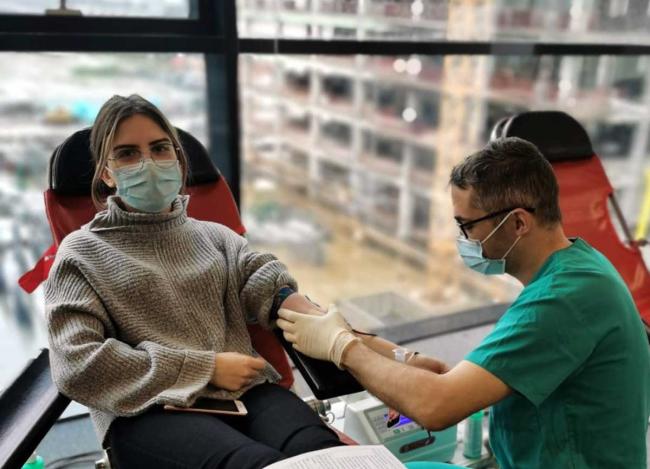 In 2019, CGS Romania started its first blood donation campaign at our offices in Bucharest and Brasov. Last year COVID-19 prevented us and many other donors from hosting a drive. Yet the need for blood has not changed, even during a global pandemic. This year, on a rainy day in March, we decided to organize a new blood donation campaign at our headquarters in Bucharest. And we're excited to be among the top three companies to host a blood drive!
While donating blood may seem a simple gesture, a single blood donor can improve and save lives! And blood donation can also be good for the donor. Consider the following:
Up to three lives can be saved with a single donation
Regular blood donations can aid in reducing weight and lowering the risk of developing cancer
Donors have a faster regeneration of blood cells, which may increase the ability to fight inflammation, bleeding and allergies
The blood drives in Romania are the idea of our colleague Florin Păcuraru. Florin is a man with a big heart and a regular donor at the Military Hospital in Bucharest. Through Florin we contacted representatives of the Ministry of National Defense, who coordinate such activities, and made the necessary preparations.
On March 17, a mobile unit of the Blood Transfusion Center of the Ministry of National Defense came to our headquarters. A team of wonderful professionals helped us to overcome the fear of needles and explained to us the process and what it means to donate blood. Thanks to them, everything went smoothly, and 16 of our colleagues donated blood and contributed to the health improvement of patients nationwide.
A hearty thank you to all staff and professionals who made the drive possible. The blood drive is a great cause and another example of how CGS Cares!