CGS Romania Runs for Hospice House of Hope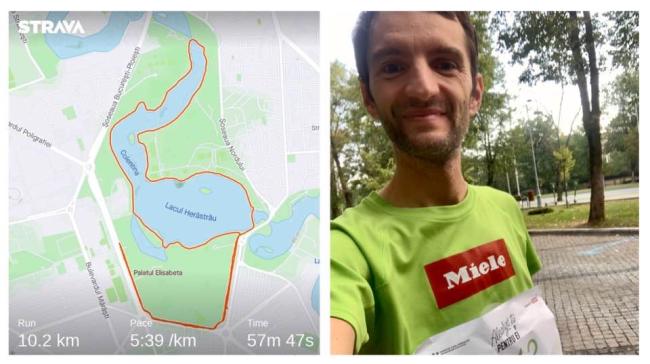 In September, our colleagues in Romania participated in the 12th edition of the HOSPICE "YOU run for THEM" fundraising event. Our CGS Romania team has been supporting this charity for years because of the good that this organization brings to children and adults with incurable diseases through the care of HOSPICE House of Hope. Children and adults diagnosed with life-limiting diseases are even more vulnerable during these times, but with support from HOSPICE they can enjoy days without pain, at home, safely with their loved ones.
The "YOU Run for THEM" campaign starts the international relay, The Great Hospice Challenge – an event held across all the centers of the Hospices of Hope network in U.K., the U.S., Romania, Serbia, Moldova and Albania. The goal of the campaign was to run or cycle 50,000 kilometers (km) together for the 50,000 patients cared for throughout the network. The Great Hospice Challenge ended on October 10, World Palliative Care Day. 
The event was entirely virtual, allowing participants to sign up online for one of four types of races: 1 km, 2 km, 10 km and 20 km. Each participant's kilometers that they ran or cycled were then monitored by apps and reported back to HOSPICE.
CGS employees were encouraged to participate regardless of age or experience in running. Each runner could choose to run solo or with family and friends, in groups not exceeding 10 people, according to the rules in place in response to Covid-19. For each km run, the event sponsors donated $10 lei to support the HOSPICE services.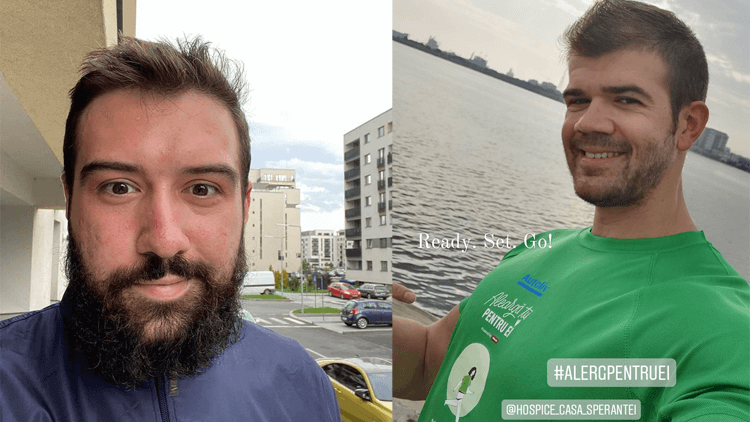 For the past 11 years, the HOSPICE cross country has gathered thousands of people eager to bring joy to the HOSPICE House of Hope patients.  While this year's event was hosted online, we strongly believe that the energy of good deeds withstands all barriers. The effort helped the CGS team feel close together while working remotely for the past six months.
In addition to this event, the CGS Romania team redirects 3.5 percent of income taxes annually to support Hospice House of Hope.
To learn more about our CGS Cares campaigns, visit our Corporate Social Responsibility on our website.