Change Management Best Practices for a Successful Business Software Implementation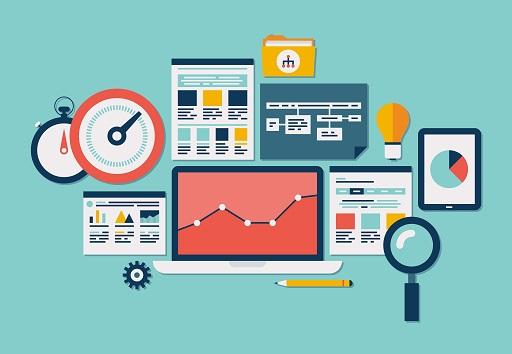 The decision to implement a new software system is an important one for an apparel or fashion business. Whether you select PLM, ERP, WMS, SCM, SFA, or any other system, change management will be one of the most crucial aspects of the transition and one of the hardest. Two-thirds of organizational transformation programs fail; here are the steps to ensure your fashion company doesn't. 
CREATE A STRONG VISION 
An indispensable first step in change management is understanding why a new software system is needed and how it will impact business. Outline the reasons why the shift is necessary. Calculate the return on investment (ROI) of the new fashion software. Analyze the company's needs; what should be streamlined, increased, or decreased. Study the challenges this change will present and how to overcome them. These initial assessments will help spell out your objectives and create a clear vision. This appraisal process will also enable you to create an action plan with detailed Key Performance Indicators (KPIs) and comprehensive workflows that will ward off any confusion in the long run. 
ASSEMBLE AN IMPLEMENTATION PROJECT MANAGEMENT TEAM 
The implementation project management team will work together to oversee the implementation of the company's new system. While you will need input from all company executives, select only one from senior management to lead the implementation project. Next, assign a dedicated project manager that will develop the project and maintain its timeline and budget. In addition, designate an IT manager to coordinate the processes between the company and the fashion software vendor. Finally, appoint super-users in each department. They will be able to perform system-wide changes in conjunction with the IT manager and will also be important in training end-users. 
SELECT THE BEST TALENT 
It is important that the project implementation team includes those supportive of the change. However, do not exclude those who are less enthusiastic; their critiques will allow you to preemptively tackle obstacles. Paramount in team member selection is their range of skills, experience, and receptiveness to the fashion software implementation initiative. You should be seeking team members with excellent problem-solving skills, that are structured in their approach, yet flexible enough to manage the inevitable revisions that will arise during the implementation process. Lastly, evaluate whether the candidate will have the time to devote to this undertaking. Effective change management relies on outlining clear selection criteria for the team members. 
''CHANGE IS HARD AT FIRST, MESSY IN THE MIDDLE 
AND GORGEOUS AT THE END'' 
ASK THE RIGHT QUESTIONS (RFIS) 
Purchasing and implementing a fashion business software system is not a minor endeavour. Software vendors understand and expect that a lot of questions will be asked. Together with the newly assembled team, create a detailed Request For Information (RFI) document to send out to software vendors. A standard RFI document will consist of several hundred queries. For a fashion business, these questions should delve into the vendor's experience in the apparel and retail industry, centralization of design and production processes, and capacity to handle your business-specific procedures. The best vendors should effectively demonstrated how your business will increase user productivity, reduce costs, prevent errors, and increase speed. 
CONSIDER COMPANY CULTURE 
According to research of over 750 global companies by Business Improvement Architects, software implementation projects do not generate optimal results because of an unsupportive work culture. This is why change management is crucial. Investing time into defining the purposes of the new software and actively involving employees in its successes generates less resistance to the change. Be sure to also anticipate the added workload and make appropriate arrangements. At this juncture, an HR specialist will be key in order to examine the variances amongst employees, such as demographics, skills levels, and personalities. Accounting for such differences will be instrumental when constructing communication and training approaches.  
FOSTER COMMITMENT 
You have taken the initial steps of change management, assembled an implementation project team, and have fully explained how the new fashion software will benefit the company. How do you now ensure their continued commitment during and after the long and arduous process of implementation? 
Sometimes, without immediate ROI, such an undertaking can result in management rushing to launch the system before it is ready, or even terminating the endeavour altogether. To prevent frustrations from spreading throughout departments, look to HR and management staff to communicate regularly with all company personnel. Sustained communication through individualized interviews, discussions, and counselling ultimately leads to better knowledge retention as well as overall satisfaction during the implementation process. 
INVEST IN TRAINING 
Training employees to implement and use the new technology requires strategy. Along with strong change management, arm your training team of system administrators, super-users and end-users with the tools they need to succeed. With the help of HR, identify those most resistant to change and develop game plans that work for them. And with the help of your software vendor, approach training from multiple angles; utilize workshops, walkthroughs, demos, and video tutorials in order to broaden your reach and maximize information retention. 
APPRAISE PERFORMANCE 
One of the best ways to bolster enthusiasm for new software implementation within an organization is with measured success, no matter how small. An effective methodology for result evaluation is Agile Process Management. Agile methods prioritize individuals, interactions, and collaboration over tools. This way, all concerned members of the software implementation project are involved in the process. Using this method, the implementation project is compartmentalized; each completed step is validation to the team before they proceed to the next. 
Another method of assessment is using Key Performance Indicators (KPI), where sales, supply chain, and production indicators are measured. 
''THE SECRET OF CHANGE IS TO FOCUS ALL YOUR ENERGY, NOT ON FIGHTING THE OLD, BUT ON BUILDING THE NEW '' - SOCRATES 
UNDERLINE ACCOUNTABILITY 
This is when the KPIs created at the outset of the project come into play. Your software implementation project management team and executives should monitor KPI's such as sales, supply chain procedures, and production rates, for example. With the proper systems in place, these criteria can be measured in real-time, affording your team the flexibility to adjust expectations and make changes. However, whatever conclusions generated about how well or poorly the new fashion software implementation process is going, it is essential to convey them. If there are unfavourable stats, be prepared to address them constructively with team members. On the other hand, if you are witnessing improvement and success, be sure to acknowledge them as well. Accounting for success and failure is one of the pillars of the change management strategy. 
Fashion business software implementation is a technical endeavour, yet so much of its success relies on how corporate leaders can ease their team into its adoption. Change management is best done when it accounts for concrete factors such as KPIs while reinforcing intangible ones like work culture. As a result, your business can more readily embrace the changes happening. Change, after all, is unpleasant at first, difficult in the middle and triumphant at the end.