Enabling Partner Success through the Digital Era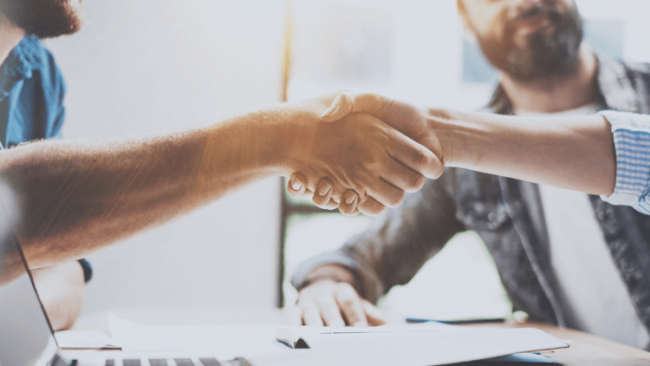 IDC has been tracking the growth and change through the digital transformation era for the past few years, and has seen phases evolve as the technology industry has moved from the 2nd platform (client/server) to the 3rd platform (cloud based) and into today's phase of what we describe as 'multiplied innovation'. In the multiplied innovation phase, we are seeing an increasing volume of change, new technologies, and frankly options for both customers and partners which is leading to a new opportunity to build better partnerships.
Underlying this are the changes we have seen, and even experience, ourselves as consumers, in terms of evolving customer requirements; customers are looking for technology consumption in a much more consumer-like way, utilizing technology that is easily consumable, and in particular directed toward supporting their business outcomes rather than just a technology upgrade. The move toward everything as a service has been driven by these needs.
With the digital era in full flow as an environmental backdrop, IDC's Channels & Alliances research team recently outlined our predictions for the channel for the coming years:
IDC Channels Predictions 2020
Every year IDC's channels & alliances research team looks at the trends in channels and then looks out over the near and longer term to predict what issues and trends will become more important. As a team focused on channels, of course we care about how vendors and their partners achieve mutual success, so many of the predictions this year were focused on this:
Frictionless Ecosystem Experience

Customer success has become a driver for most technology suppliers, and this is evolving into customer experience – the focus here is about managing the total customer lifecycle, with the aim of the customer becoming an advocate. IDC thinks this cannot be in isolation from partner success & experience, as partner success goes hand in hand with vendor and customer success – concentric circles if you will. Extend this thinking out, and as development and customization expands, this also needs to align.

Customer as Partner, Partner as Customer

As the lines continue to blur between who is the customer and who is the partner, there will be a fundamental cultural shift from "build and buy" to "co-create and partner" where the ability to partner (well) will differentiate the leaders from the laggards. As complexity increases, customers will seek to work in tandem with specialized partners to achieve their specific business outcomes. All of this will lead to an ecosystem approach where partners need to behave differently than just a supplier of technology but be a partner in the outcomes.

Marketplace Dynamics Accelerating

Marketplaces are becoming increasingly key in customer choice, and their ability to acquire technology solutions. However, marketplaces will only succeed if they have a strong ecosystem of partners showcasing the best customer solutions and including innovative ways to consume those solutions. IDC sees this as a maturing of the existing marketplace thinking to address the customer requirements.

Partner Program Redesign

Many legacy partner programs in place today were built in a previous phase of the industry. IDC envisages some significant overhaul of programs – to focus on delivering partner success through accelerated programs that include digital marketing, training and with a focus on customer outcomes at the core. These changes will require a new way of looking at partner enablement, engagement and measurement of what successful partners will look like.

Strategic Partnerships Reshape Business Models

Strategic partnerships or alliances experience all the same external forces as channel relationships. The subtle difference in their case is that they involved large vendors and partners better aligning their efforts toward delivering better customer outcomes. The underlying business models need to change, to drive to better integration, faster time to solution, and also ways to share risk and reward.

Disruptors on the Rise

IDC data shows a steady increase in the ratio of partners at the high end of the digital maturity curve. These Disruptors stand out with important indicators of value and success (e.g., investing more in IP than other partners). As partners become more experienced with use case-based solutions, vendors will have a harder time competing with their own partners that have access to multiple vendors and specialize in micro vertical or markets that large vendors won't or can't. 

P2P – The Rise of the Orchestrator

Partner to Partner (P2P) collaboration has been rising in importance due to the pace of change, volume of solutions, and capacity to deliver full solutions. IDC feels there is a need for an orchestration role to organize and manage multiple partner solutions and engagements. Some parallels here to large alliances, but the clarity of purpose, outcomes and roles is key.

The Year of the Algorithm

Algorithms (i.e., using analytics and big data) will be used to provide living partner dashboards that are integrated with cloud platforms and marketplaces. Today, few vendors are able to provide this transparency and insight, but IDC feels at least one vendor will crack the code. We are seeing early examples of greater integration are starting to emerge, at least as it concerns the digital partner dashboard.

Partners Become Edge Experts

IDC's research suggests that Edge spending will be the majority of IT infrastructure by 2024. With this in mind, the partner opportunity is huge – and those partners who specialize in Edge solutions will reap the benefits. Those solutions will not just be hardware based, they will extend to data management and analysis, thus addressing the whole solution.

The Rise of Digital Trust

The security market is one of the most fragmented today. Customers are increasingly concerned not just about security but privacy – leading to the need for digital trust solutions. IDC predicts partners will extend their security solutions to cover trust. As the piece parts can be complex, vendor support and enablement are critical for partner success here.
If you want to listen in to more details on the IDC Channels predictions you can register for the on demand webcast here
CGS Partner Enablement supports Partner Success
IDC believes that the CGS partner enablement methodology maps very well with the changes in the market in the digital era and aligns well with IDC's predictions for channels and the need to focus on partner success. Effectively the partners are their customers and bringing them the right enablement at the right time is their goal.
The focus of CGS programs is generally outside of the tier 1 partners that most vendors manage through relationship managers with the aim of increasing their mind share for vendors, then growing the relationship and wallet share. Many vendors consider this a self-service tier, and that alone suggests a gap where partners must be very self sufficient and might not even be aware of the assets available to them.
The CGS solutions focus across the partner lifecycle from initial recruitment & onboarding, through engagement and enablement, to sales and marketing activation ensuring partners get the right support for their business. Underpinning this partner lifecycle or journey is a partner support mindset that focuses on ongoing support, guidance and even nurturing to ensure partners are engaged effectively.  The end goal is to ensure partner progression through the lifecycle from initial commitment to sell, through positive engagement and investments in certification, and ultimately to drive and then accelerate sales. If you just exchanged the word partner for customer, you can see how this approach makes so much sense and is the way we'd all like to be dealt with as customers!
Need to know more