Kathleen S.C. Heberger, Responsible Research & Writing LLC, is a writer and researcher specializing in business technology and manufacturing trends. She covers fashion industry IT, advanced materials and supply chain issues.
Footwear Trends and Opportunities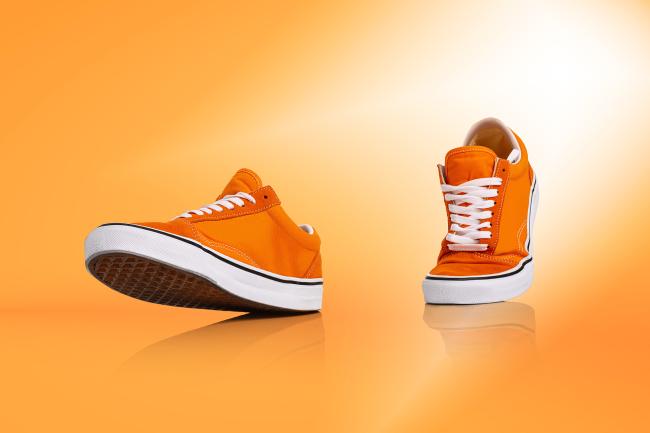 Long-time leaders: Staying true to their roots — with regular refreshes.
Minnetonka. This fourth generation-run business still sells its iconic moccasins as it has since 1946! Today Minnetonka's product line includes loafers, slippers, boots, sneakers, sandals, hats and accessories. New collections feature Native American-designed products.
Adidas. With roots in the forties, too, Adidas has shod soccer, hip-hop and Olympic pros and fans alike. New collaborations, like adidas by Stella McCartney, "blur the borders between high fashion and high performance."
Kenneth Cole Productions. Quality and sense of purpose never go out of style for Kenneth Cole brands. From being first in fashion to get behind AID awareness to today's mental health commitment, this company constantly renews connection with important causes and consumers.
Rising stars: Gaining a foothold — one step at a time.
Building Market Share and Brand Loyalty
Brand authenticity, consumer and community engagement. Shoppers are savvy to greenwashing and flim-flam marketing messages. They want the real deal; brands that walk their talk and deliver a strong value proposition with corporate responsibility, competitive price, on-point fashion, comfort, quality and performance. This takes bold moves. Minnetonka, for example, sat down with Native American leaders for frank discussion about how to repair relations, acknowledging appropriation of native symbols, among other things. Now proactively working to make things right, the brand collaborates with reconciliation advisor, native artist and community activist Adrienne Benjamin and other native artists. Minnetonka also invests in multiple native causes. Recognizing World Mental Health Day, Kenneth Cole launched the Happy Jack capsule collection with Happy Jack's World, a group dedicated to helping kids struggling with metal health problems. Happy Jack was named in honor of Jack Nathan, a creative young man suffering from depression who died a few years ago at 19 from accidental fentanyl poisoning.
E-Commerce and digital shopping experiences. Footwear was an early e-commerce winner, with Zappos taking the world by storm. Today online footwear sales are still going strong, expected to reach $93.6 billion in 2023. New digital experiences, such as social media and live streaming sales, are boosting profits for purveyors of boots, high heels, slip-ons and more! Nike, the world's largest footwear company, favors retail partners that "connect members digitally" as the brand itself is doing.
Connect your ERP with all e-commerce channels, from Amazon to Zappos! The BlueCherry® B2C Connector seamlessly integrates BlueCherry® ERP with the most popular e-commerce platforms, including Amazon, Shopify, Magento and Big Commerce, plus those of many leading retailers. Integration is simple to configure and can be completely automated, eliminating manual processes to bring in orders, update products and inventory, and provide immediate shipping information to your customers.
Concept-to-consumer efficiency. Getting a shoe from design to delivery can be a daunting challenge. For every season, there is a diverse array of styles, materials, sizes, widths and manufacturing steps. Then there is the matter of maintaining the right inventory and moving the right stock to the right places at the right time. Accelerate your product lifecycle with a concept-to-consumer PLM system — easing stress for merchandise planners and product development and production teams.
Ready to boost your footwear brand's end-to-end efficiency? BlueCherry® Next™ PLM is a best-in-class PLM software tailored to the specific needs of footwear and accessories brands. This PLM solution is ready to use out-of-the-box, configurable to each company's business priorities and processes. The comprehensive tool set includes product information management (PIM), product data management (PDM), technical specifications/packs, bill of materials (BOM), integrated line planning, design, product development, sourcing and production capabilities.
SKU complexity simplified. Launching new seasonal collections while refreshing and replenishing basics is no easy juggling act, but footwear brands carry it off. Some have added balls to their act by giving shoppers options to customize and personalize shoes. Footwear businesses also are developing styles targeted to local markets and consumer niches. For example, Nike CEO John Donahoe was quoted in Footwear News about how "locally relevant storytelling" and "seasonal presentations and curated head-to-toe style guides" have been well received in Greater China — so much so that Nike sees its retail experiences there as its best overall.
BlueCherry® Omnichannel Merchandise Planning gives footwear brands powerful assortment planning tools. Take this planning capability and tie it to your integrated ERP-PLM, and your bases are covered. This solution supports cluster planning and forecasting on a style-by-style basis down to the SKU level. Store-level plans can be seeded from cluster plans and easily adjusted by customer account to improve forecasting based on actual sales to date. Robust and flexible capabilities improve retail, wholesale, catalog and e-commerce channel results. Manage individual plans independently or merge everything into a single, multichannel plan, improving profitable sell-through and reducing stockouts and markdowns.
Sourcing decisions: balancing close and far. Managing consistent quality, tracking production and boosting efficiency are the hallmarks of strong sourcing and supply chain management. Like the rest of the fashion retail industry, footwear firms are eyeing production options closer to consumer markets. They also want to keep a foothold with suppliers with low-cost labor and long track records for lacing up lots of shoe orders. Whether onboarding new suppliers, opening factories in different regions or strengthening long-term partnerships, supply chain digitalization helps.
BlueCherry® Shop Floor Control (SFC) provides a clear view to factory floor efficiency, anywhere in the world. Integrated with ERP and PLM, SFC is a potent competitive advantage. BlueCherry®'s combined ERP, PLM and SFC capabilities equip footwear businesses to:
Streamline sourcing and production processes
Gain greater visibility and control over collections
Enhance collaboration across in-house and global supply chain operations
Capture real-time factory performance data
Analyze key performance indicators (KPIs) for operators, teams and production lines
Track orders
Balance lines and monitor performance
Control quality, catching issues early
Monitor machines and maintenance
Sustainability, Circularity & Traceability
Consumers are concerned about working conditions and environmental sustainability behind their favorite footwear brands. The circular economy, factory social responsibility, recycling/reuse and sustainability are high on footwear leaders' radar. In fact, at this year's seventh annual World Footwear Congress in Istanbul, the primary sessions will focus on these important issues.
Successful ESG requires a comprehensive strategy, not Band-Aid tactics. Minnetonka is among footwear brands prioritizing ESG, offering a transparent view to its supply chain and sustainability progress and goals. "We have implemented traceability protocols, so we know when, where and from what materials every shoe, boot, sandal and slipper was made," the company said in its 2022 sustainability report.
CGS BlueCherry®'s experienced consulting team is ready to help your footwear businesses with ESG requirements, partnering on processes and automation every step of the way:
Creating supplier records for each tier
Collecting and reviewing third-party assessments and audits
Maintaining supplier records and activity in a single technology platform, along with other business documents, material libraries, BOMs, purchase orders and supplier information
Connecting the dots between buyers and sellers in your extended supply chain
Complying with local, U.S. and international regulations and laws.
A great many opportunities are afoot! Contact CGS today to discuss your company's top business priorities and how we can help your brand achieve its greatest goals.
Kathleen S.C. Heberger, Responsible Research & Writing LLC, is a writer and researcher specializing in business technology and manufacturing trends. She covers fashion industry IT, advanced materials and supply chain issues.