Subscribe to Email Updates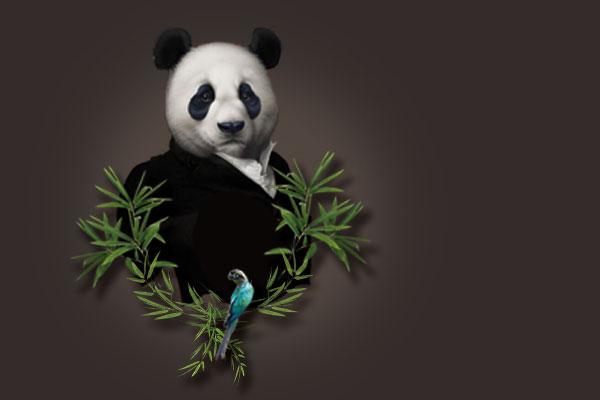 Last month CGS welcomed over 150 of the world's leading fashion, apparel and lifestyle brands and product experts to Las Vegas for our 14th annual user conference, INSIGHT. From March 11-14, 2018 the attendees participated in a focused exchange of strategies, solutions and ideas around this year's theme: Enrich your Ecosystem. The carefully designed agenda examined the dramatic changes in the global fashion and lifestyle brands industry with expert insight from 7 guest speakers, including Daymond John, the founder and CEO of FUBU and host of ABC's Shark Tank.
Over the course of the conference, participants had the opportunity to attend 9 general sessions, and over 40 sessions and tracks. The workshops and talks demonstrated how companies, along with CGS solutions and services, can leverage emerging trends and technology to drive business transformation and bring quality products to market faster. BlueCherry users were able to increase their product knowledge and gain deep industry insight from their peers and experts who lead workshops and talks throughout the conference. 
Keynote Speaker: Daymond John
Daymond John, founder and CEO of FUBU and host of ABC's Shark Tank, was interviewed by Phil Friedman, Founder and CEO of CGS, about his background, growing up in Queens, New York, and the success story of FUBU. He also talks to Phil about the state of the fashion industry, technology, social responsibility and the changing buying habits for consumers. 
What is his one tip for entrepreneurs? Take affordable steps. 
Daymond recommends businesses never get complacent, and to take affordable steps. Overfunding is the number one reason why smaller businesses fail. They overspend, which leads to poor spending strategies. An example is spending $50,000 on launching a website when all they might need to get started is a Facebook page. This can be avoided by creating a budget and sticking to it. He adds, get to know your customers and don't get complacent. Learn from your customers
"
Successful people all have one thing in common. They have taken affordable steps
."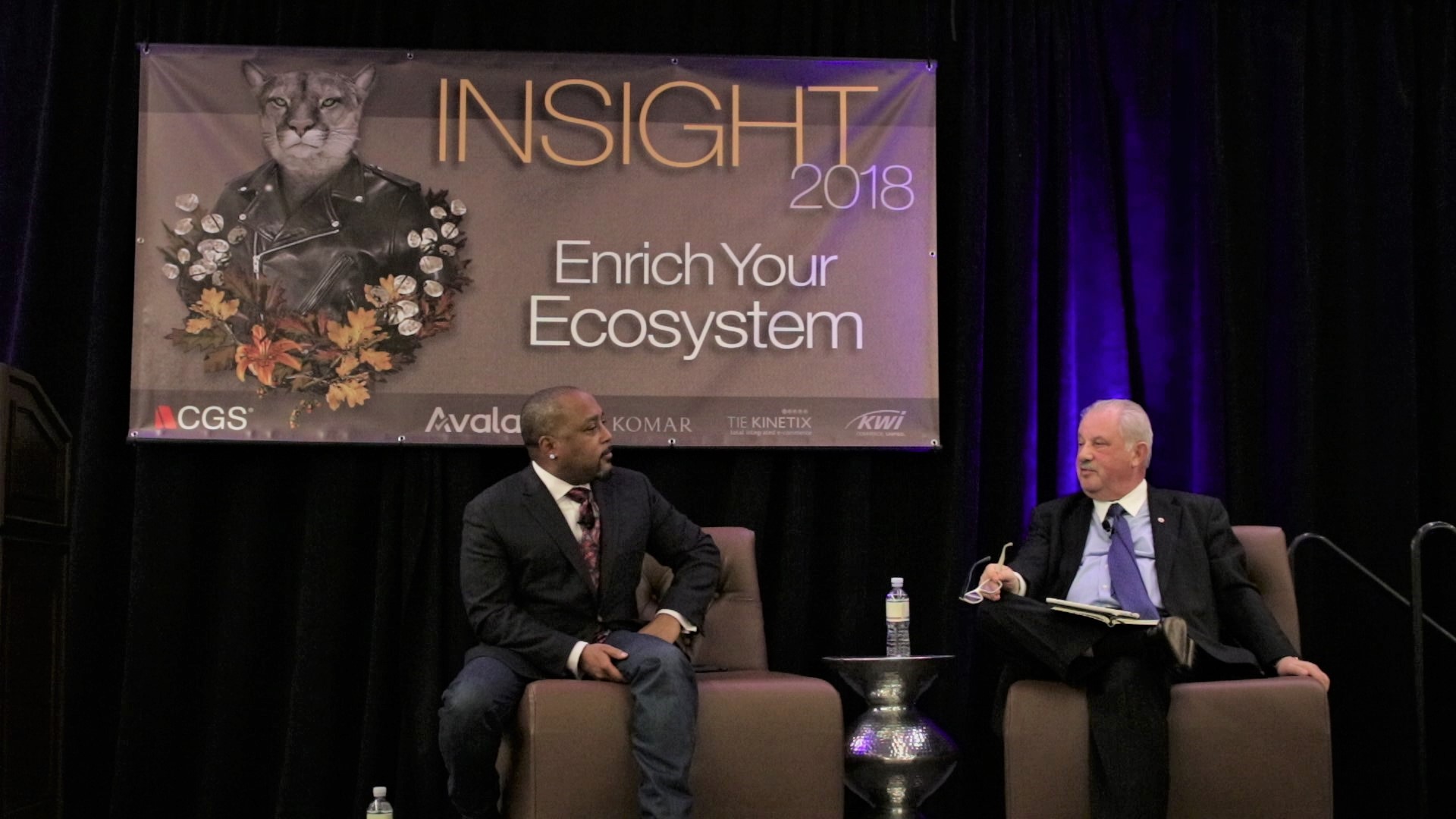 Industry Panel Discussion: The Need for Speed
Those who attended the discussion on the "The Need for Speed," gained valuable perspectives from the moderator, Eddie Hertzman, the Founder and President of Sourcing Journal, and the panel which included Larry DeParis, The President at Retail Market Society, Michael Rosen, the CFO at Velvet by Graham and Spencer, and John Thorbeck, the Chairman at Chainge Capital.
The discussion focused on the needs of consumers today, which is instant gratification. This has put brands under pressure to optimize their end-to-end supply chain to speed up product development, manufacturing and inventory fulfillment. As a result, speed to market remains a top priority for all brands in 2018 and the foreseeable future. In order to be successful, and stay relevant, companies need to leverage technology for quicker turnarounds. They also need to look at how to bring manufacturing closer (nearshoring and onshoring) to help keep up with the speed of trends. 
CGS has responded to these needs by ensuring BlueCherry enables them to meet their goals. ERP and PLM modules in BlueCherry are particularly strong enablers of speed to market as these two technologies merge design and development with inventory management and omnichannel fulfillment. 
With the growth of e-commerce, keeping costs down has become increasingly important. To compete, companies need factories that can meet cost and compliance requirements without sacrificing quality. Compliance requirements are another growing challenge as both consumers and regulators are demanding brands increase their transparency and standards on their social and environmental impact.
John Thorbeck, Chairman at Chainge Capital LLC, shared a quote from Gary Hamel on the importance of change in the fashion, apparel and retail industry. He stated:
"If you want to see the future coming, 90 percent of what you need to learn, you'll learn outside of your industry. There is nothing that you can learn from inside your industry that will help you get ready for the future. Literally nothing, because you already know it." 
Another topic discussed was how increasing speed to market helps companies reduce risk by allowing brands and retailers to extend the in-season selling time. The additional time allows them to limit or reduces risk on projecting which designs, styles and fabrics will sell well. This is a critical benefit because increased visibility from sales activities (i.e. by adding additional weeks of selling time, planning data, Point of Sale data) also increases the accuracy of projections for the following year.  
Better projections and accurate sales data are vital to companies' success today since consumers and retailers are more demanding with their expectations. To meet those expectations, brands need to really understand what their customers want, on top of being able to make those items available at a faster rate. ERP and PLM help brands achieve these goals by increasing supply chain efficiency and visibility. The result is more accurate delivery times, strict standards for on-time delivery, and the ability to enact penalties if those deadlines are not meant. As a result, speed to market is also a critical component of inventory management.
To achieve these aims, brands and retailers have to create an ecosystem where efficiency and transparency are possible. The big questions on their minds are:
How do I take my internal customer data and synthesize it with data from Google and social channels to build a complete picture of where my customers are, by geography and by store?
How do I take silos of data/signals, and determine which predict trends, so that I can better meet the demands of consumers and retailers?

The future of BlueCherry
BlueCherry is built to help users achieve these goals and for this reason we made the theme for INSIGHT 2018: Enrich Your Ecosystem. The conference was dedicated to helping brands understand industry challenges, as well as how BlueCherry can be leveraged to meet those head on, and what CGS is doing to prepare for what's next. 
We presented new product initiatives, revealing our strategy to connect the end-to-end supply chain by opening BlueCherry's architecture up to third-parties through an open API. 
Product highlights presented at INSIGHT include:
The launch of new mobile solutions, with our shop floor control app, actionable intelligence tools, B2B e-commerce for creating sales catalogs and lines sheets, and quality assurance management for quality control.
IoT based smart factory solutions with BlueCherry Shop Floor Control and Juki -- Integration of our Shop Floor Control with Juki, the leading sewing machine manufacturer in the world. This allows companies to collect data from both the operator and sewing machine throughout the production process which provides operators and managers with real-time analytics for increased efficiency and productivity on the factory floor.
New PLM enhancements and updates:

Digital Asset Management: This new module provides a centralized image library, allowing designers and PLM users to easily search, view product visuals, create collections folders, and re-use all brand image asset materials. Digital Asset Management creates a collaborative environment, allowing teams to create collections, store images from external sources for future use and automatically share the assets with your team
Adobe Illustrator Plugin: The Adobe Illustrator Plugin enables designers to maximize their creativity and to design products that are innovative and on-trend. With the plugin, silos of information are removed and designers, brand managers and product developments can work collaboratively within BlueCherry PLM and Adobe Illustrator. Having data centralized in the concept stage provides a single version of the truth and streamlines the supply chain, shortening the cycle time between design and product development and ultimately bringing products to market faster. 
Laura Huffman, Business Application Systems Manager, Lyssé attended INSIGHT 2018 and shared her thoughts on the content and theme of the conference: 
The ecosystem is a great metaphor for what is going on in today's retail environment. It's not only about our BlueCherry ERP, EDI or B2B eCommerce solutions. BlueCherry touches every fundamental process of our business, such as our B2C API integration with Shopify, or our B2B sales team, providing outside sales reps with real-time availability of products. All of those connections are working together in harmony to create a successful business.
We look forward to hosting BlueCherry users next year for INSIGHT 2019, and if you would like to learn more about BlueCherry products and services you can read about them
here
.