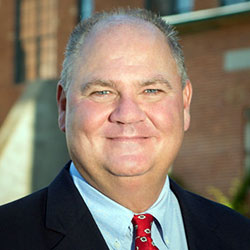 Devin Steele is founder and publisher of U.S.-based eTextileCommunications.com, The Voice of the U.S. Textile industry, which covers the entire value chain of the textile, apparel and sewn products industry. A graduate of N.C. with a degree in English, he has covered the textile industry for more than 25 years and keeps one hand on the keyboard and the other on the pulse of this vibrant, amazing manufacturing sector.
Riding the Momentum of Onshoring / Nearshoring with Technology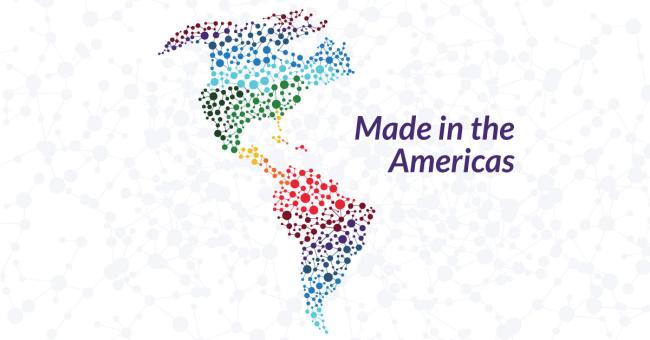 As we continue to work through and plan for beyond COVID-19, "Riding the Momentum" was an apropos theme for the Sewn Products Equipment & Suppliers of the Americas (SPESA) annual Executive Conference, which took place in October 2021 in Boston, Mass. Meeting for the first time in person after two years, the organization brought in more than 20 speakers to review lessons learned from the pandemic and provide perspectives on where the textile and apparel industry goes next.
"We have a very dynamic and changing industry right now, and it's exciting to have one of the oldest industries in the world going through such changes," said Michael McDonald, SPESA president, in kicking off the event. "A lot of people have used this phrase: 'The pandemic wasn't an innovator or a disruptor—it was an accelerator.' The pandemic didn't create any new problems [for] our industry [to] solve—it just exposed them, and it accelerated their impact."
He added: "We learned, we adapted, we changed. And we have to make sure that we build on that momentum. We can't go back to business as usual—there is no business as usual after this pandemic. So, we have the opportunity to learn so much from what happened, as an industry, to build and become stronger, especially in the Americas."
 
MANUFACTURING CLOSER TO HOME
The pandemic and now supply chain issues raised greater awareness of the need for regionalized or hemispheric strategies, and that subject became one theme for the event. During a panel session on "Made in New England Manufacturing," moderator Matthew Wallace, CEO of DXM, Inc., asked panelists if onshoring or nearshoring is really happening, then posited that he likes the term "new-shoring" better because "I don't think you can do the things you did 20 years ago and do it here again the same way. It doesn't work."
"[Onshoring] is not happening as quickly as we'd like it to be," said Kevin McCoy, vice president of Made-Manufacturing, Engineering, R&D, Product and Innovation at Boston-based New Balance, the made-in-USA shoe and sneaker maker. "There are portions and segments of our supply base that make it hard and expensive, and there's workforce training that is going to be very difficult to realize."
McCoy also cautioned: "The pandemic has created a fantastic opportunity to re-shore/near-shore, but what I'm afraid of, with Vietnam starting to open up and with China returning to normal, is that window is closing, and people are going to forget about what's happening. So, the time to act is now."
Charlie Merrow, CEO of The Merrow Group of Companies, Fall River, Mass., added that building large manufacturing programs in the U.S. requires scale and continuity, and he has not seen that, even as we emerge from the pandemic and are embroiled in a shipping crisis.
"It does say a lot that even the supply crisis, with more than 100 ships off the coast of California, hasn't created significant change," said Merrow, whose company—primarily a textile and apparel maker—received much regional and national press after transitioning its operations to produce millions of units of Personal Protective Equipment (PPE) during COVID.
The big story, he continued, is that "as long as containers don't get unloaded, we're pretending that there is going to be a significant onshoring event. There's a lot of rhetoric around it, but not a lot of action. We should be really careful of this. This is why, if our focus isn't on building innovative products around unique business models—not just production methods—I think we're going to have a difficult time seeing scaled manufacturing reoccur here."
However, he later added, optimistically, "The innovation we have in the U.S. will fuel investment behind reshoring and verticality."
 
DEMAND AND DTC
Meanwhile, panelist Brenna N. Schneider, founder & CEO of Lawrence, Mass.-based 99Degrees, a manufacturer of technical performance activewear, added that demand is key. "With consistent, scalable demand comes a more vertical supply chain, and there are more opportunities in this sector in the Western Hemisphere. Demand has to come first, and from my perspective, we are seeing it. We have turned down significant work this year and are expanding because we can't keep up with demand," she said, adding that she has no trouble finding operators for her 375-employee operation—a rarity to many in this and many other industries.
Schneider said the shipping crisis is a short-term problem, and the real risk brands have is selling direct to consumers. "They don't have the risks of meeting the orders from a large retailer, they have the risk of meeting the order of each individual person—by color, by size, by style," she said. "Preventing overproduction is significant. Brands that I'm talking to are seeing how to build the right development process, supply chain and sourcing so that they can do this model. You need a different approach to development and design at a brand level. Global brands have a hard time with that. But I'm seeing change in real, tangible projects that are scalable."
Related to reshoring, Walmart is a major player in bringing more production to the U.S. through its American Lighthouses Initiative, announced earlier this year. The global retailer said it will spend $350 billion on American-made products over 10 years, supporting 750,000 new American jobs and eliminating an estimated 100 million tons of CO2 emissions.
At this event Ashish Bharara, lead of Supply Chain Resilience at Walmart, presented virtually and advised that textiles will be the initial area of focus, and will expand to include metals and motors, food processing, plastics, pharmaceutical and medical supplies.
"We will follow an incremental and iterative approach for Textile Lighthouses," he said, adding that for American manufacturing to be scalable and sustainable, Walmart needs to partner with a broader group of stakeholders and is deeply engaged with textile makers. "We want to use our influence to be a convener to bring manufacturing back to the U.S."
Some of the major barriers needing resolutions, Bharara said, is accessing skilled labor, financing, raw materials and components, as well as trade policy and regulations. "We need to work locally in a specific place to incubate and then scale," he said. "American Lighthouses will look to establish a 'supply chain in a location.'"
 
EMPOWERMENT AND PRODUCTIVITY
Later, a session on workforce training highlighted ways to create lasting infrastructure for the textile and apparel industry. Speakers included Daniella Ambrogi, global marketing director of the BlueCherry® division at CGS, and Sarah Krasley, founder and CEO of Shimmy Technologies, a Brooklyn, N.Y.-based B2B SaaS fashion tech company preparing the apparel industry for the future of work by developing design, data management and workforce development tools.
Ambrogi noted that the factory is at the center of the supply chain, and that BlueCherry's widely deployed and feature-rich Shop Floor Control solution measures the productivity of the factory floor. "We have about 200,000 terminals installed all over the world, and one very important point of the shop floor control solution is empowering the sewer/operator. Through our solution, they come in every day and are able to measure their productivity. They have full visibility."
Through this technology, she added that visibility allows brands and retailers to hold their partners accountable for their manufacturing practices. "Whether it's Tier 1, 2, 3 or 4, everything can be monitored. One of the things we strive to do really well is connecting the data between all the processes in the supply chain. You connect the shop floor control to your ERP, to your PLM and even your eCommerce [solutions], so you have the data that is necessary for success."
Krasley stated that when you are able to see metrics, you enable the operator to become more efficient and productive. "That's the value proposition that we sell into factories and brands who have us go to multiple factories in their supply chain," Krasley said. "So, the fact that they're collecting that data, we can intervene. Maybe that operator is struggling with efficiency, but we can help upskill them, help them better utilize their time and skills and measure very easily what has changed."
Ambrogi pointed out that the operator is a crucial part of the supply chain, though for a long time that person was put on the backburner. "We believe that by empowering the sewing operator, we can change that . . . they can use the terminals to train on a new style, for example. When employees are empowered, they can see a path to the future."
Are you interested in digitally transforming and streamlining your supply chain? Get our Visibility Report: The Need for Supply Chain Visibility Has Never Been More Crucial. You'll learn the biggest priorities for supply chain improvements, steps to achieve shop floor visibility, how to evaluate factory productivity and more.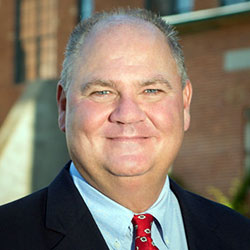 Devin Steele is founder and publisher of U.S.-based eTextileCommunications.com, The Voice of the U.S. Textile industry, which covers the entire value chain of the textile, apparel and sewn products industry. A graduate of N.C. with a degree in English, he has covered the textile industry for more than 25 years and keeps one hand on the keyboard and the other on the pulse of this vibrant, amazing manufacturing sector.