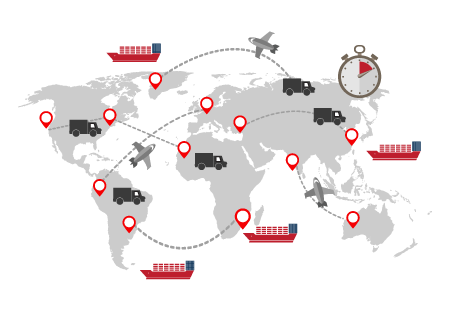 Fast-Changing Manufacturing Mandates
To meet fast-changing customer demand, global consumer products manufacturers, brands and vertical retailers are challenged to meet ever-increasing mandates to reduce cycle times, increase product innovation and quality and deliver greater value at lower costs.
As retailers and brands chase low labor manufacturing costs around the globe, they increase their exposure to workplace safety, unfair labor and wage practices, and other social and political risks. Manufacturers must provide the visibility and reporting necessary to comply with customer requirements and growing governmental regulation.
These mandates drive companies to seek new technologies and processes that offer the significant and sustainable improvements necessary to compete in a globally competitive business environment.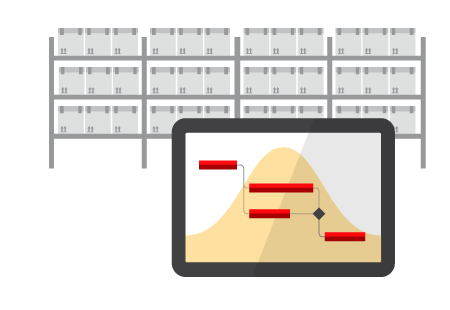 Manufacturing and Materials Requirements Planning
With over 30 years of experience, BlueCherry® Apparel Manufacturing software enable manufacturers and brands to effectively identify and fulfill current and future materials demand, supply and inventories.
With BlueCherry Manufacturing System, wholesalers, retailers and consumer lifestyle products companies can run demand against forecasts and sales orders to better plan and execute the timing of raw materials purchases and deliveries as well as finished goods completion dates.
Manufacturers can automate and schedule purchases to align with production schedules to minimize costs and inventory positions while automating inventory control of materials and goods. Our Apparel Manufacturing Software sets itself apart in the industry for its ability to allow manufacturers, wholesalers and retailers to meet customer demand and expectations.
Real-Time Shop Floor Visibility and Control
BlueCherry Shop Floor Control (SFC) [formerly Leadtec®] solutions automate the collection and reporting of production activities immediately as they occur.
This real-time visibility equips managers with a comprehensive view of department and factory activity, allowing faster, better-informed business decisions on issues and activities such as order tracking, line balancing, absenteeism and low individual productivity.
To help managers solve or even avoid potential production delays, the BlueCherry real-time Shop Floor Control system proactively advises on potential bottleneck situations and recommends work-around solutions before problems and excess costs escalate. BlueCherry Shop Floor Control quickly identifies and isolates quality problems that impact production schedules and costs.
Shop Floor Control
150,000+
150,000+ BlueCherry Shop Floor Control terminals installed
20+ countries
Implementations in 20+ countries
35+ years
35+ years of industry and manufacturing experience
"BlueCherry Shop Floor Control [formally Leadtec] had been on my radar for many years due to its proven track record. Having purchased ACS years back, I have always had great respect for CGS and the quality of their solutions and services and BlueCherry SFC is no different." Jeff Rosenstock,  Vice President, General Sportwear
SUCCESS STORIES
How they use BlueCherry to achieve international visibility with one integrated solution
See full story
Webinars & Events
BlueCherry® Linkup 2016

The CGS annual BlueCherry Linkup event is scheduled for Nov 1, 2016 in Los Angeles and Nov 10, 2016 in New York City....